1.8

5

reviews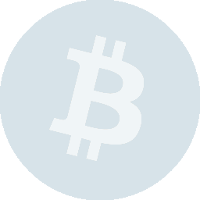 Description
Update
You make a wire transfer from your bank, a personal check ( 3 - 5 day waiting period ) or a USPS money order, they confirm the deposit, and give bit coins direct to wallet number you provide.
Reviews
Write a review
feral hog

- April 6, 2014
If you send a bank wire to cashintocoins you will most likely receive your bit coin 48 to 55 hrs later. You will get your coin. The site, however, is misleading ( or lying ) in that it states coins are sent out the same day the wire is received. The 48 - 55 hr waiting period is after the wire is received. The site is convenient and easy to use, but due to the volatility of bit coin the amount you put in will likely differ from what you receive.
---
Dominic

- March 25, 2014
Horrible buying experience! It took almost a week to get my Bitcoin, and they don't even accept cash deposits anymore!

Absolutely no "express" aspect to this service at all...
---
Philip

- March 4, 2014
I sent in a Western Union money order in on February 14, 2014. It may have taken a few days for the money order to arrive but the money order didnt get cashed until February 24, 10 days later. Then for a few days I still didnt receive any bitcoin. It took a day or 2 to find out the money order was cashed. I cant remember why. Maybe I didnt call Western Union every day, but for whatever reason I found out the money order was cashed a few days after Feb 24. so on February 28 (a Friday) I emailed them and told them the money order was cashed. I got what appeared to be an auto response. I waited until Monday March 3 to write them another letter, only this time at their support email so as not to get an auto response. Finally by Tuesday March 4, I received a letter that although it appeared to be an auto response did in fact say that their was a problem because they no longer accept western Union money orders, and now only accept USPS money orders, but they also said they sent me the money. I checked my wallet and sure enough, 18 days after I originally sent the money order in I received the bitcoin! I am so relieved!
Tip: 1D8b4Bqk346k9j5fyJ5GdsGvgooARrY2nt
---
Bitpeeved

- February 26, 2014
My experience has been similar to DataHawg. Paid my bank $25 to do a same day wire transfer to Cashintocoins 3 1/2 business days ago. I also do not have my bit coins. The website says coin will go out the same day the wire is received. The wire was completed on the same day it was sent. The only non automated responses to my emails have excuses like " maybe your bank sent an ACH instead of a wire " or " maybe your bank wire is pending". No, the wire ( not ACH ) status is complete. I'm still waiting. If I ever do get my coin, I'm not clear whether it will be at the exchange rate of the time I made the order or the rate at the time it is to be sent. This will be my one and only transaction with them.
---
DataHawg

- February 24, 2014
Paid my bank $10 to do a next day wire transfer to Cashintocoins 6 business days ago. I still do not have my BTC. Their website says transfers will be handled the next business day. I've sent several emails and either get a robot response or a "we're looking into it" reply. I won't be using them again and would not recommend them
Submit a Review