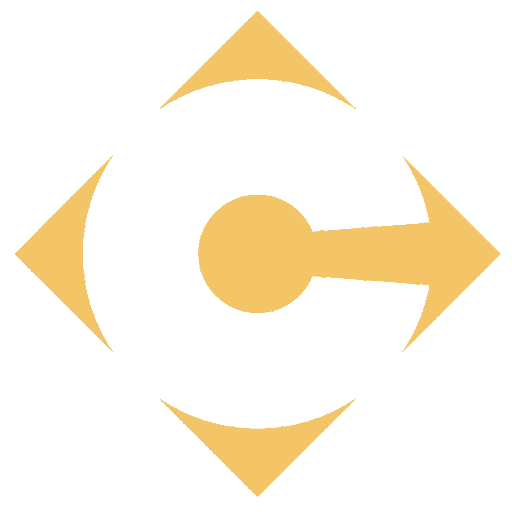 Description
Update
Accept blockchain and bitcoin payments, Get Paid in Euros, Dollars and More
Reviews
Haydn

-

October 13, 2021

Coinify are rip-off merchants! They tout themselves as a broker. Sure, they will sell you cryptocurrency, and tell you that they are legitimate, regulated etc, etc. What they don't tell you is that the rates at which they sell crypto to you are extremely high. Crucially however, they also don't tell you the rate they give you until the transaction is processed, on the grounds that crypto is volatile etc yada yada. Bottom line is you end up receiving a lot less than what you paid for. In my case 12.5% less. Be smart. Buy elsewhere.
---
Jennifer Polachova

-

July 3, 2021

I wasn't able to get my funds back after making a purchase for over a week, but luckily i got in touch with a top skilled professional; talkinvestocom on g-o-o-g-l-e s-e-a-r-ch who renders an exceptional customer service, it was a remarkable experience. Grateful ! 🙏
---
Carlo

-

June 4, 2021

I gave it a low review for use involving the Ledger X. The international money transfer process is not reliable and filled with issues (As other reviewers have pointed out). I gave it an extra star due to the quick response from customer service (although they did not resolve the issue, worthy effort). People need to be comfortable sending money to utilize such an exchange.
---
Phred

-

April 21, 2021

C o i n i f l y says I am out of region. I am not out of region. Customer support does not answer. I now have a ticket in asking for deltetion of my account.
---
Phred

-

April 21, 2021

Let us try again. This stupid site keeps accusing me of posting an email or a URL. Nope, still cannot post a review. Why should anyone trust this site?
---
Phred

-

April 21, 2021

This site is stupid. It says I have a URL or email in this review. There are no emails, or URL in my review.
---
Fuck Coinify

-

April 4, 2021

SCAM when selling coins!
---
Jan K.

-

March 12, 2021

I can't delete my first Review. The problem has been fixed and I have received my coins. All good. It's not the fastest company, but they are safe. Other companies based in the Cayman Islands do not offer such security. In the end, safety is always better than speed.
---
Jan K.

-

March 12, 2021

First I had to confirm my account with my ID and a photo. Account has been verified and activated. Everything perfect. Then I placed two orders with Bank Transfer... A little later I got an email that my money had successfully reached Coinify. BUT I don't get any coins until I send my private banking information and my current bank balance to Coinify... "Please upload a copy of your statement where you name, bank account number and balance is visible." Why do you need my current account balance??? Anyway, I just do it... I have sent a bank statment, my privateaccount information and my account balance to Coinify. 12 hours later I get an email from a worker. He still needs more informations.... He's gone throth my ENTIRE private bank transactions and wants to know where the money comes from for certain transactions... "We can see that you have receiced many transfers from PayPal. We kindly ask you to clarify where these payments originate from." WTF? I just tought to myself. These are simple payments from my private PayPal account to my private bank account... So I also sent the private PayPal account informationto Coinify and verified that is my money and my private PayPal Account. You can't buy coins with PayPal at Coinify but they want to know where the money from your PayPal Account comes from??? All of my private transactions were searched by Coinify... Absolutely dubious and off-putting. 2 days later... No answer... No coins and I didn't get my money back.... What this company allows itself to do is incredible and it feels really criminal. There are many other companies who work faster and MUCH more serious. Please use another provider. I'm also disappointed with Leadger that they are building such a provider into their wallets.
---
Psyho

-

March 11, 2021

Extremely unfair prices and hight commission! The commission is very hight, but the prices are always unfair. 2-3% extra to price, and 5% for using bank card.
---
JoshuaZA

-

March 10, 2021

"1 USDC = 1.03 USD" No warning or indication given. Enough said.
---
Christopher

-

February 24, 2021

Felt like I should review. Forgot memo on first buy, had to use support 5*, quick simple resolution. Used many times with no issue after. Had some issues with AML my side as well as theirs, all sorted and satisfied. Have always received my bitcoin.
---
António

-

February 24, 2021

I bought ETH in Ledger via Coinify and they don't comply with their own timings, I paid with credit card, It's supposed to take 60 minutes and I am here for two hours and never saw my ETH. It's very bad...
---
Branimir

-

January 25, 2021

I bought 1000 euros of etherium via Ledger live bank transfer a week ago and never got them. Support does not help and I have already sent a request to my bank for a refund.
---
Gershwang

-

January 19, 2021

DO NOT USE!!!!!!!!! This company is a scam where they wait untill the market exchange rate goes up 7 days later before confirming your trade and transferring your crypto currency at a majorly reduced rate of the orginal value to what you expected when signing up. Then the operation's manager Patrycja proceed to justify the actions of gross incompetence and misconduct by saying your price or exchange rate is never guaranteed at the time of purchase. Ok i get that within reason, but it doesn't mean it's acceptable to blatently fleece the customers that use your services in the process. Not to mention the hidden fees that are only descoverable at the confirmation email of your trade. This is unacceptable especially when the customers that use you are under the false pretense that they can actually trust you as a broker. This ironically is a perfect example of the way not to conduct yourselves as a broker in an emerging market.
---
Chris

-

January 19, 2021

It pains me even to put one star. Transfered £406 for a trade. Cancelled it. Got a message that if cancelled but the money was transfered I would still get the bitcoin. Nothing!! No Bitcoin no refund no email!! Now its over 2 weeks. writen to them 3 times now and apart from a generic 'we have you inquiery' type thing, nothing. No refund no bitcoin. Worst of the worst. These people do not deserve to be in buisness, Avoid them like the plague ... or covid... Not only that but their fees are ridiculous, especially when compared to Coinbase which is a proper company. ok so with ledger you buy through Coinify (this is what fooled me into useing them as I figured Ledger would only use a legit company) and you get the bitcoin direct to your cold wallet but the fee for doing this with Coinbase is tiny so save yourself a whole heap of pain and user Coinbase instead. Instant trades, reltively low fees. Ironically I was going to do all my trades with them until I bought a Ledger. Ive actually swithced to Trezor now as I am pretty miffed at ledgter for this.
---
Avoid Avoid!!

-

January 18, 2021

You will never see your money back, there is other better alternative in the market such as coinbase!
---
Olga

-

January 16, 2021

Borderline scam, stay away. The rate you get is very far from advertized and spread on to is insane, none of which you know when making the purchase.
---
Mat

-

August 13, 2020

I do hope a big fat 0 stars works, signed up with coinify a few months ago, part of the process was to supply foto I'd, duly done in the form of a passport. Yesterday I tried to purchase some bit coin via coinify and was informed I needed foto I'd??? When I questioned them about the fact I had supplied I'd at song up, they had no record of such I'd. Who in their right mind would sign up with a company that has such scant regards for ones personal I'd... thing this co is run by sharks from the dark web...
---
Wale

-

March 7, 2020

Which agency can one report this scammer to? They scammed me of $1350!
Submit a Review