1.43

7

reviews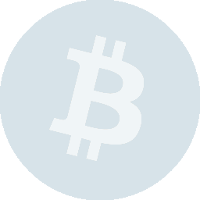 Description
Update
Exchange Bitcoins for real VISA debit cards. Truly anonymous, no personal details required. Card details will be sent by email.
Reviews
Write a review
Definitely a scam

- August 12, 2015
No card, no e-mails returned.
---
scam

- January 29, 2015
Never received card. Impossible to contact them. Scam!
---
silly to trust them

- January 18, 2015
email doesnt work, no card ever sent - theft of my money by them
Tip: 1Mp2HXkf1dbxNhENdEJNKALGPZaAQXHPpP
---
buelmipa

- April 24, 2014
The email address they provide bounces, no response after buying card. Looks like a scam.
---
porcu

- December 30, 2013
scam... :-(
I just lost too much money on this, and the email returns with an smtp error 550 ... stupid me..
---
solidus

- December 11, 2013
Ordered a card days ago, never received it. No email replies.
---
Michael

- November 5, 2013
Fast checkout, nice prices. Delivery took a bit long though, I had to wait a day before my order was delivered. Card works as advertised. Would buy again!!
People Also Viewed
Submit a Review