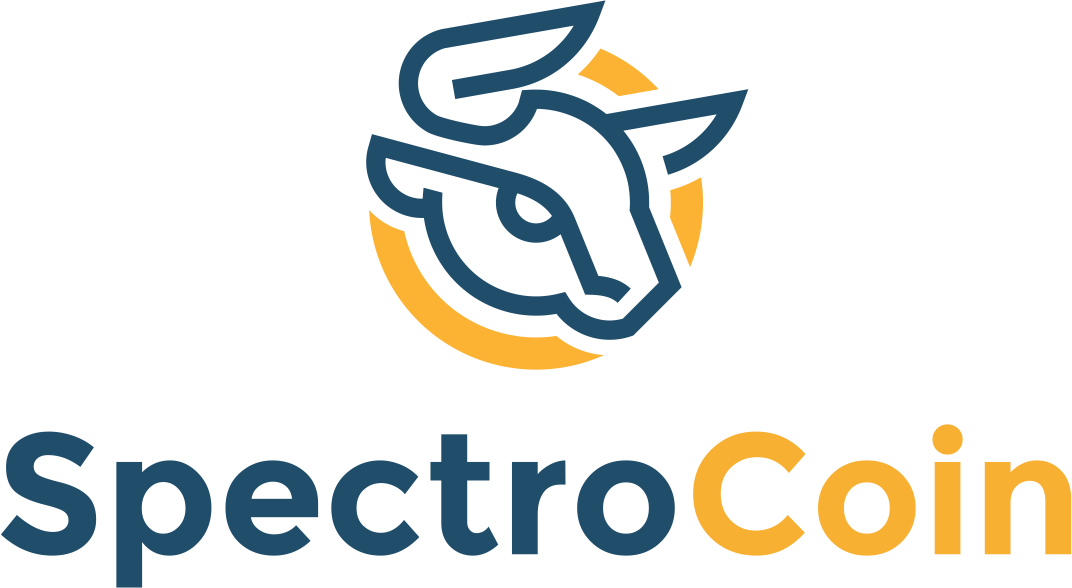 Description
Update
SpectroCoin.com is a wallet, exchange, debit card and payment processing service for bitcoin and other cryptocurrencies. More than 140+ countries supported and more than 180,000 active clients.
Reviews
Charles

-

December 7, 2018

Spectrocoin scam company rejecting withdrawals and KYC They target users with medium and large wallets, afterwards they restrict your account with KYC, that is impossible to pass. Used verification documents can be 100% valid and accepted by any other crypto wallet, but not them. You can will be asked to upload same documents again and again. STAY AWAY FROM SPECTROCOIN SCAM!
---
Dan

-

October 6, 2018

Seems to work but watch out for "0.002 minimum BTC netwrok fees" for BTC withdrawals, withdraw altcoins instead. See more info at Coinvigilance spectrocoin review
---
Dangle223

-

June 4, 2018

Using it for over a year now. all funds are there, support is there too.
---
Daytrader

-

June 4, 2018

Guys, for me its working fine. they are obliged to receive your data like passport copy etc due to the law in the EU.
---
mw

-

April 19, 2018

SCAM! BIG SCAM. I lost al my XEM at them.
---
ablucat

-

March 26, 2018

I have sent them one ethereum (751.87) on february 7 2018 0xd1ff54badabe7390c43c5950c11788e68551de2a875187fea9062b17a00e612e and they have not credit my account, something about they have to manully credit accounts. i did notice they changed the eth wallet address on feb 9 to 0x2A370c7aCcD37e5e031f29bF7fC4332B6eC57AD0 several emails and ticket later still no credit to my account. Ticket #99EU4: #ISULO #TGY43 #VSVHG #X8NYP and no ethereum. look like a lost 800 dollars. ablucmat
---
HOME

-

March 6, 2018

I gave it three stars and actually wanted to give it 5 because I bought in Bankera and I must say that the deposit was fast and the change from ETH to BNK, it was easy, and the platform is simple but it is very good and it is very clear. Now came the time of the definitions, As an exchange I would maybe 4 stars, the problem is that I see so many negative comments of Spectrocoin, and as this is completely associated with Bankera and this after the ICO, it has not allowed to be available. the tokens of BNK in Spectrocoin, start being annoying because they have been almost a week and are still frozen, at this point I ask Bankera to expedite the delivery of tokens and the burning of unsold and distributed, and in the end to dispose of them freely, they said that this week, I hope so and in exchanges from April If they fulfill this situation as they promised they will relocate both Bankera and Spectrocoin in 5 stars And ...... just that they are going to delay what was previously said would reduce to two stars,
---
T van der Linden

-

February 20, 2018

Too bad the reviews cannot go below one star, because they do not deserve even one star. Acquired some XEM (December 5, 2017) put them in my Sepctrocoin wallet, or so I thought. The coins were never received and it is impossible to get support from this company, not through requests for assistance, issuing tickets or calling them. Their addresses are fake, or at least show no existence of the company (check with Google streetview..). Ms Raminta promises help and then disappears from the face of the earth. IT IS A COMPLETE SCAM. They just take your money.
---
Renier Human

-

February 13, 2018

I wanted to participate in the Bankera ICO (which I now think is a scam), but thankfully due to Spectrocoin's absolutely pathetically slow and dysfunctional service, I am of the opinion that it is all a SCAM! After 2 months of waiting for them to respond to my queries, I am convinced that they are not legit. Their inefficiency saved me from wasting my money on something worthless. Bottom line: Stay far away!
---
Redman

-

February 12, 2018

Well after reading some earlier dated reviews I still sent DASH to spectrocoin. After it not arriving in my wallet they have lead me to believe they have to do a manual transaction to process it and could take a week..so everything everyone is saying is completely true
---
test

-

February 1, 2018

test
---
Mbb

-

January 17, 2018

Beware: After 4 days they still haven't credited me the 1000$ worth of ETH is sent to my wallet with the objective to participate in BNK ICO. I don't see why I would trust their ICO now. I have triple checked the currency type the wallet address it all match. But the wallet still show empty 4 days after I got a Txid.
---
big scam site

-

October 7, 2017

big scam site
---
Bittest

-

September 22, 2017

Very easy to use website and app. Not the best rates but deposits and withdrawals work quick for me. No problems with larger amounts. Wouldn't mind seeing more different coins though.
---
Gavin

-

August 31, 2017

Beware spectrocoin.com is a fully tested Scam Stay away if you put big amount then sure forget it.
---
Jules

-

August 31, 2017

I have waited 7 days for my ethers to arrive and still nothing! you call the contact number and you get a foreign auto message. Do not use!
---
Scammed

-

August 31, 2017

Totally a scam. Still waiting to have my ETH back after a trasnaction that is taking three days to be solved. Stay away from this exchange.
---
fokis

-

August 28, 2017

Beware ! Scam ! spectrocoin.com ! Stay away from Spectrocoin ! Shady Company https://bitcointalk.org/index.php?topic=2126829
---
YukkaS

-

June 14, 2017

I've heard a lot of negative things about this wallet. But I personally had no problems using it, but my advice is: do not store big amounts there.
Submit a Review