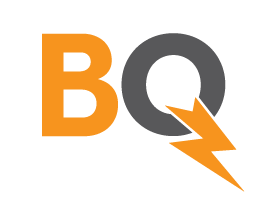 Description
Update
BitQuick.co is the world's fastest and safest Bitcoin trading platform that allows buyers and sellers to indirectly transact via cash deposit, Western Union or MoneyGram by using our trusted escrow system. To purchase Bitcoins on BitQuick, a buyer deposits cash into the seller's account (or at a local Western Union or MoneyGram kiosk), and the Bitcoins are sent shortly after uploading an image of the deposit receipt. You can get started via bitquick.co/buy and go from cash in your pocket to bitcoin in your wallet in 3 hours or less!
Reviews
John Connolly

-

April 23, 2019

I GOT MY COINS! At this point, all I have to say is that BitQuik is a cryptocurrency exchange that has great integrity. Apparently, my holiday weekend messed things up. I decided to go up to visit family and I thought I could do everything, I put my bitcoin on hold and did my deposit approximately 6 minutes before my 3-hour window on Good Friday and sent my deposit picture 2 hours later, I did all this while I was on a extended holiday weekend which caused my phone number to be different which unfortunately raises an eyebrow at bit quick and I had to go through the whole verifying process again. I thought for sure they could double check me on file. Apparently they cant and caused a delay due to security concerns. I talked to my friend who's a financial guy and he explained to me that unfortunately, cryptocurrencies are unregulated he said that bit quick can do anything that they want, there are no rules, so what I want to say right now is a Bit Quick did nothing wrong. By the end of approx. 125 hours I had all my Bitcoin with no fees involved as stated on their website. So all I can say is just be patient if there's a hiccup with the transaction process once again my friend said that cryptocurrency exchanges are under the microscope for any type of possible corruption or mismanagement causing them to be overcautious yet Bit Quick came through with flying colors for me once again! Even thou I did everything wrong. Thank you Bit Quick! Note: If you're going to buy from Bit Quick put aside that three-hour window and devote all your energy to following the exact directions that they have on their website do not deviated from it thinking everything's going to be okay because if they have security concerns that they feel they have to address it causes delays, you lose time, they lose money, it's very counterproductive. John C.
---
John Connolly

-

April 23, 2019

It's been approx 120 hours since I made deposit for bitcoin, uploaded the receipt done all verification's and still haven't got my coins or any replies to the numerous followup emails I've sent. I'm still hopeful from what I've read here, yet very concerned. John C.
---
bittrust.org

-

April 10, 2019

How can I contact bitquick Support? US/International: +1 (805) 308-4552 You can contact us in several ways:? US/International: + 1 (805) 308-4552 mail Submit a request here. For the fastest resolution, please: Submit your request using the email address you use to sign in to bitquick Support Choose the most relevant category and sub-category Provide as much detail as possible regarding your issue Twitter We use Twitter to provide status updates regarding bitquick Support products. For security and privacy reasons, we're unable to assist with account-specific issues via Twitter. Please submit an email request for inquiries specific to your account. Phone Phone agents are available 24/7 to assist if you believe your account has been accessed without your authorization. Phone agents are also available to assist with general inquiries about bitquick Support and your bitquick account. For security purposes, phone agents are unable to assist with account-specific inquiries such as order status, specific digital currency transactions, or your account history. If you require assistance with these types of issues, please submit an email request.? Note that bitquick Support will never make outbound calls to customers. If you are contacted by someone that claims to be bitquick Support, please report them by submitting an email report. Phone support is available 24 hours a day, 7 days a week, 365 days a year: US/International: +1 (805) 308-4552
---
Billy Lyons

-

April 10, 2019

Well I can't speak too bad of BitQuick because I have had good and rapid deals with them but am currently stranded cause I had someone deposit the money but instead transferred the funds I have uploaded a pic but no response for 5 days now linkmiles0803gmai
---
Steve

-

March 27, 2019

Seemless and fast transaction as usual. A special thanks to Chad in support as I wasn't paying attention to a small, minor detail which he pointed out. I was inputting my wallet ID and not my wallet address. I have many interactions here on the site so I left myself a note going forward for future transactions, "pay attention to the small details dummy." Thanks Chad :O)
---
Karen

-

March 21, 2019

Like I said I finally got my bitcoin arrived after the long with with my 2% fee waived . Thanks once more .
---
Karen

-

March 21, 2019

Finally got my bitcoin after the long wait. Thanks
---
Karen

-

March 21, 2019

It's been 24 hours since I made deposit for bitcoin, uploaded the receipt done all verifications and still haven't got my coins or any replies from the numerous emails I've been sending . This is Ridiculous Karen
---
Italia420

-

February 28, 2019

Lower your fees !!!!
---
Mike Munoz

-

February 14, 2019

Thanks Great job fast trun around
---
Doc

-

January 14, 2019

This was my first transaction with BitQuick and overall I was very pleased. I was slightly frustrated at first, apparently BitQuick was having some minor server issues right as I was about to make my first buy. Having never done this before I wasn't quite sure if my buy order was being processed or not (it wasn't.) Basically I was getting "Site error" message from reCaptcha, so I could not complete that and finish my order, and also I was periodically getting "unable to select database" errors when navigating the site. I was finally able to submit a help ticket using the contact form, (once reCaptcha was working again) and Chad responded to me promptly apologizing for the glitches and assuring me it was a temporary issue. I was able to complete the order process at about 12:25pm, went to Chase Bank and made a deposit, uploaded the receipt at 1:44pm, my bitcoins appeared in my wallet (unconfirmed) at 2:16pm, got my first confirmation at 2:25pm. One thing to note -- Chase Bank at first told me I could not make a cash deposit to another account that was not mine. I was aware this was a business account number I had been given, and told them so. Then the head teller came over and told me if it was a business account I could make a cash deposit but they would need to see my photo ID even though I was not a customer of the bank. I did give them my ID, and they typed my info into their computer as they processed the deposit. This doesn't particularly bother me, but I just thought I should make note of it in case anyone else would find it inconvenient. I don't know if this is simply Chase, or this branch, or this particular teller, but that was my experience. Again overall I was pleased with this transaction and will probably use BitQuick again.
---
Todd

-

January 2, 2019

Chad (bitquick owner) seems to busy to send bitcoins out in a timely manner. I suggest he hires additional help or people find elsewhere to buy bitcoins. Bitquick has gone downhill due to poor management,
---
Veteran

-

January 2, 2019

Sent proof of payment over 24 hours ago and have not received my coins Scamming thieves. Uploaded proof of payment 2 days ago and they never sent my coins or even replied. Used them for years. Beware and avoid at all costs! They defrauded me of over $3000 They finally sent my coins. I would not recommend using them again. I will not be.
---
Scott

-

December 17, 2018

Easy . No problem
---
Laurie Keown

-

December 14, 2018

This is one of the most fastest and trusted platform to trade your bitcoins, it's welcoming, it's advisable and it's safe.
---
Latisha

-

December 12, 2018

It was quick and reliable. I usually use local Bitcoin. Not anymore this would be my new site. I will tell everyone who needs Bitcoins
---
MP95B20

-

December 5, 2018

Been using them over 2 years Today took less than 10 mins from upload to transfer. Never had a problem after deposit. Twice info wrong for a credit union offer, but deposit was refused. Never left with money out. Always receive bitcoins in a timely manner.
---
Alexander J. Azar

-

December 5, 2018

Fastest and easiest way to buy or use Bitcoin.
---
Laurie Keown

-

December 4, 2018

Simple, fast and reliable, I have traded with other platforms and BitQuick is still the best. Trust me, you should give it a try...... no regrets
---
Fayreather

-

December 2, 2018

This not my first time of using this service But on the 30 of November, there was hardly any listing and I was opportuned to get one and I made a payment of $7000.01 And the the btc that fit to my blockchain wallet was barely $2900 now I checked and saw that instead of 1.6 btc to be released it was 0.6 that was released . I need urgent attention to this . I Trust and believe in bitquick do. Or let me down now
Submit a Review