4.48

439

reviews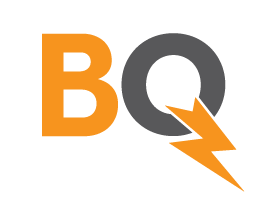 Description
Update
BitQuick.co is a new instant buying and selling Bitcoin platform that allows buyers to connect directly to sellers via cash deposit or SEPA transfer. To purchase Bitcoins on BitQuick.co, a buyer deposits cash into the seller's account, and the Bitcoins are sent shortly after emailing an image of the deposit receipt to us.

BuyBitcoin.US became BitQuick.co 8/10/2013.
BitQuick.co simplifies buying and selling Bitcoin to 3 easy, quick steps. It can be used to convert Bitcoin to FIAT, or FIAT to Bitcoin in hours. The service is comparable to a hybrid of the services offered by BitInstant (now defunct) and LocalBitcoins.com.
Reviews
Write a review
Erick Bitter

- January 24, 2017
Terrible customer service. You get the impression that they could really care less. Will not use again!!
---
36

- January 24, 2017
Received BTC within 5 minutes of receipt upload amazing. Will continue to buy!!!!!
---
36

- January 24, 2017
Great service really fast, will definitely continue to do business
---
36

- January 24, 2017
Great service really fast, will definitely continue to do business
---
Nick Justice

- January 24, 2017
My money never went through and now i lost over 160$ to this.
---
Mr. Big

- January 24, 2017
Meh. Their systems suck, and pretty much so do they.
---
dave / coachk

- January 23, 2017
excellent ! *****
fast, discrete and professional
Thank You!
Tip: 1JtmnWZaWaAby5oMUiapdwvTpqDcdevXyY
---
Timmy

- January 20, 2017
Thank you you'll are awesome fast and convenient
Tip: 1JHaLgPRvhj7EEvV7RTJ9WrFPQZLnrNZRs
---
BTC Newb

- January 10, 2017
Just purchased my very first BTC. Follow instructions on Bitquick. Received coin within 1 hour of uploading deposit receipt. Seems to be a good service.
---
trisha powell

- January 9, 2017
the easiest and most convenient way to buy btc !!!!!!!!!!!!
I WONT BE BUYING ANYWHERE ELSE


THANK YOU GENTLEMAN
--TRISHA
Tip: 1EqZfwUkhrz6TPyamv9N9n6fF4KzBUqU8
---
Azazel

- January 6, 2017
22 minute turnaround on a SUBSTANTIAL amount of BTC...if someone can do better I'd love to hear about it.
Tip: 1HmusgTdyQwLQwR2GWy58RoLCJLMkGiyYM
---
JP

- January 6, 2017
Quick service if you can find a reasonable rate (the rates are generally better than local***bitcoin) with a bank nearby. Sellers really need to do something better with the name on account. I've gotten questions about them both times using the service. Not as decentralized as Bitsquare but there aren't many traders on that exchange yet. Smooth transaction overall and very quick release of coins after uploading receipt. Will continue to use this service.
---
Richard

- January 5, 2017
Everything went well except...
Has anyone else had to send them a picture of yourself holding your ID with your bank receipt before they would release funds? I'm just curious.
Other than that every transaction I've done with them has been flawless.
---
KC

- December 28, 2016
Flawless transaction, as usual. This is the fastest, easiest way to get Bitcoin. After more than two dozen transactions, I still haven't had any problems. These guys are good!
---
Great

- December 27, 2016
FASTEST release - good deal, good business 100% recommend
---
Anonymous

- December 27, 2016
Quick way to buy bitcoins, service was fast. Overall a good experience.
---
iFit

- December 23, 2016
First time using them this morning. Very pleased with the service. Took about 3.5 hours from account deposit to receive coins. Would be even better if they can decrease that to an hour or less.
---
Filippo M

- December 22, 2016
Excellent service.
---
Merc

- December 21, 2016
Great service. So far I have only used them for smaller BTC sales (~0.1 - 0.25) range. Most of my orders find buyers within an hour, and those buyers are quick to pay. I've had 1 day where 2 buyers on that day reserved BTC, but didn't pay. And I've had 1 day where my order was not filled (Using a credit union). But otherwise flawless. I love Bitquick and am glad I found the service. I will continue to use they while they are around, especially with Circle no longer in the buy/sell business. And I refuse to use Coinbase, so that leaves me with very few choices. Thanks Bitquick!
---
Rascal

- December 20, 2016
Took about 5 mins from when I sent the receipt to when I got the initial payment, fully confirmed within 30 mins. This is my first time and I WILL BE BACK! Just remember to write the "no refunds" statement on the receipt and when writing the account # on the deposit slip triple check it. Also, you might already know this but I didn't as this was my first time, you put THEIR NAME on the deposit slip, not yours.
Tip: 15GopwgMJQc1AgrWUjCnepV9phwHfd5e2V
Submit a Review