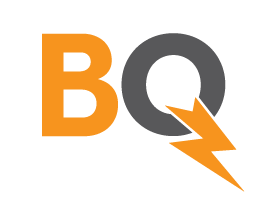 Description
Update
BitQuick.co is the world's fastest and safest Bitcoin trading platform that allows buyers and sellers to indirectly transact via cash deposit, Western Union or MoneyGram by using our trusted escrow system. To purchase Bitcoins on BitQuick, a buyer deposits cash into the seller's account (or at a local Western Union or MoneyGram kiosk), and the Bitcoins are sent shortly after uploading an image of the deposit receipt. You can get started via bitquick.co/buy and go from cash in your pocket to bitcoin in your wallet in 3 hours or less!
Reviews
Nick

-

November 23, 2020

I've done about a dozen purchases and every one has been deposited within 3 hrs.
---
Damian

-

October 28, 2020

I usually have no problem using them but this time the deposit is still unconfirmed 48 hours later
---
Gagik Galstyan

-

October 28, 2020

Still waiting.This is SCAM.
---
Gagik Galstyan

-

October 28, 2020

Did not received my bitcoin.
---
Garry

-

October 28, 2020

Terrible. No respond on my email.
---
Ryan B

-

October 26, 2020

I made two deposits into an account. Each one being around $2,000. I got the first amount of bitcoin in two hours but it is now 50 hours later and I am still waiting to receive the bitcoin to the same address the first one were sent to. Customer service won't get back to any of m e or my wife's emails. They sent an email that the receipt had been uploaded successfully but I haven't received anything after that. I have used bitquick for years now and haven't had an experience this bad so hopefully this is just a one off. But as of now I am legitimately concerned that I could be out of $2,000. They don't have a customer service number to call. Only an email that they never respond to. This is unacceptable.
---
chris

-

October 1, 2020

Hello Good Day All Heard Of Blockstream Corporation? They are specialise Binary IQ Options trading (bitcoin mining/forex), they stand for your daily financial growths via learning how to earn profits on binary cryptocurrencies investment without lose. They can help/guide you on how you can earn profits within a specified period of trading time. if interested please contact the on WhatsApp ‪+1 (206) 385‑8966
---
Edward

-

June 30, 2020

Disregard previous review. The wallet provider screwed up. Sorry BitQuick.
---
Edward

-

June 30, 2020

Made 2 deposits in same day but only received Bitcoins on first deposit. Over 28 hours later and a no-show in wallet. BitQuick says it was deposited. Apparently, there is no remedy. Oh well.
---
MP95B20

-

May 20, 2020

I was beginning to sweat this one a little. Over last 4 years about 20 minutes average from upload to release to wallet. Today took 2 hours and 36 mins, within the 3 hour limit, y'all just have me spoiled. If you're going to use a credit union verify it yourself before you lock in, only problem I've ever had was not up to date list of sharing branches.
---
Tom Martin

-

May 16, 2020

Once again Bitquick comes through in under an hour. Stopped at the bank, made the deposit, hit the grocery store on the way home and...they were in my wallet as I got home. 45 minutes. My only request would be a few more sellers using banks in my area...Wells fargo, chase, BofA.
---
Tom Martin

-

April 29, 2020

Doesn't ANYONE on here write up Bitquick's service? Lol Just want to say they process Bitcoin sales quickly. Today, 15 minutes...15 minutes...after making my deposit it was approved and they were received. Record time! I use them every month and they've always been professional and efficient. I recommend them to everyone!
---
Carol Testot

-

April 29, 2020

Hello these fake brokers take advantage of people who seem low risk and fragile. It sucks when all you wanted to do was to invest your money into something that secures a better future for yourself and your family only to get ripped off. I can recommend a solution to anyone whose in this situation and interested. LukeReynold@protonmail.ch
---
Frank Westbrook

-

April 16, 2020

GREAT SERVICE!
---
Airla skarsgard

-

April 12, 2020

In any you are trying to recover some lost funds , indy revenge can help you out .
---
Edward McNatt

-

April 11, 2020

I've made half a dozen burnt runs to credit unions supposedly in the plan. Now banks beginning to balk, no cash deposits at Suntrust unless you're on the account. Most of that can be worked around, but today was 1st time it took over 3hrs to post my payment/purchase. Was beginning to sweat it a little, and no recourse for my thousand already gone. This is not a game. This is not a game.This is not a game. This is not a game.
---
Andy

-

April 10, 2020

love bitquick. Chad in supportbis very very helpful. Givevhim a raise. He deserves it. Thanks bitquick and Chad
---
Michael

-

April 2, 2020

Everything went awesome. Even with the virus. Thank you
---
Karen grice

-

April 2, 2020

This bitquick is fucking scammers site you need to be careful with that site ok
---
Tom Martin

-

March 25, 2020

I've used bitquick for almost two years. I used to be proud to patronize them. Orders were handled quickly, most within 30-40 minutes. But my last four transactions (one a month since December) have been disappointing. After 3-4 hours without hearing anything I've had to email them asking what's up. Within minutes of emailing them I get the notice that they were just sent. It gives me the distinct feeling, right or wrong, that they forgot about my orders till I jogged their memory. Very uncomfortable feeling. Not sure I enjoy dealing this way, having to remind them each time. I will be actively considering my other options. I like this place but business is business. Last month I lost out on a business opportunity because of the delay. And I lost my down payment. Luckily I was able to get my bitcoins back, except for the dp. Something's going on there and it may be best to take a sabbatical for a while till they get their act together.
Submit a Review