4.46

490

reviews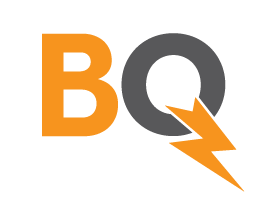 Description
Update
BitQuick.co is a new instant buying and selling Bitcoin platform that allows buyers to connect directly to sellers via cash deposit or SEPA transfer. To purchase Bitcoins on BitQuick.co, a buyer deposits cash into the seller's account, and the Bitcoins are sent shortly after emailing an image of the deposit receipt to us.

BuyBitcoin.US became BitQuick.co 8/10/2013.
BitQuick.co simplifies buying and selling Bitcoin to 3 easy, quick steps. It can be used to convert Bitcoin to FIAT, or FIAT to Bitcoin in hours. The service is comparable to a hybrid of the services offered by BitInstant (now defunct) and LocalBitcoins.com.
Reviews
Write a review
Toniboi

- May 23, 2017
I waited over 8 hours for my transaction to finalize. Support was awful and did not help at all, even after I followed all of their instructions. I have never experienced such poor customer service. I even needed to call Bitquick's parent company in order to get my problem taken care of. They sent me a broken link to upload my receipt photo and did not get back to me for hours after that. Very Very horrible.
---
Bitquick.co

- May 23, 2017
Communication is key for both the buy customer and escrow provider. Required additional pictures of identity / transaction specific information for my first (somewhat large) purchase of Bitcoin. Understandable but did delay things a little bit for me at first. However, when I provided additional pictures and an email to customer service they quickly resolved the issue the next day during their normal 6 AM to 8 PM EST business hours. Overall Bitquick.co is a great facilitated P2P service. Very satisfied. Would have given five stars were it not for the slightly unexpected additional verification steps. Also it would be desirable if the exchange were a little more liquid / had lower bid ask spreads. Obviously that is outside of Bitquick.co's control. Overall very good solution for transforming USD amounts less than $10,000 into BTC under a time constraint.
---
Sharon Farmer

- May 13, 2017
Trusted and proven to be honest and on time with my purchase.
---
lourdes sosa

- May 11, 2017
love them always come through for me the best way to get bitcoins
Tip: 1Jx6pCv5gtwYVgxuSyfSbd7r4m5a2u21AN
---
Franklin

- May 4, 2017
Was very quick and easy to set up everything and got transaction completed within 30mins But ive been waiting for the bitcoin to drop into my wallet for the past 7 hours now, i did it this way to get it quickly so i can buy mining equipment before it sells out, id be a bit more impatient if it wasnt still available.
Tip: 1Ce8PPCR3JqwhdpPnzFQz3FfKK3iicTgnB
---
MrWealth

- May 1, 2017
Reasonable prices, smooth and quick bitcoin transfer!!!!
---
dave kleschick

- April 27, 2017
excellent service as always ,
no better way to trade than BITQUICKCO!!!!!!!!!!!!!!!!!!!!!!!!!!
Tip: 1LpjzQv52JDCHCutAxAU7sUQtdEXrFPhwx
---
Phillip

- April 20, 2017
This is the great honest company. The support staff is exceptional.
---
Fred

- April 19, 2017
This is a quick service that provides you bitcoins within hours. YOU WILL NEED PROOF OF IDENTIFICATION AT THE BANK AND WITH BITQUICK. If you thought all you needed was an email you are sorely mistaken. This service provides NO anonymity. Which begs the answer why does it even exist.
---
Luis Eusebio

- April 13, 2017
I love your service A+
Tip: 16gPBEVAoZqB3WGKEUmRYsjtdfpAykygr7
---
Donnie

- April 13, 2017
I have lost money with bitquick since bitquick let someone use a debit card to collect money and when my friend went to collect the money they would not give it her since the debit card number and the account number did not match
---
Janitor100

- April 12, 2017
Fastest around.. best feature is how they actually tell you how much you will actually receive.. most companies let you guess.
---
Jim Finn

- April 11, 2017
Trade was completed within five minutes excellent service
---
Ly Kim Bang

- April 6, 2017
100 bitcoin to sell online
Tip: 1CK6KHY6MHgYvmRQ4PAafKYDrg1ejbH1cE
---
Newbee

- April 3, 2017
I have had many technical challenges and today horrendous weather in my area, servers down at the bank and my office but with tech support help and rapid response It got done. Waiting for a confirmation but am not going to worry, These folks are competent and patient, skilled and understanding.
---
DAVE KLESCHICK

- April 1, 2017
TRADE WAS COMPLETED AND TRANSFERRED LITERALLY 5 MINUTES AFTER I UPLOADED RECEIPT FROM FINANCIAL INSTITUTION
COULDN'T BE ANY FASTER!
******=6 STARS
THANK YOU!!!
Tip: 1LpjzQv52JDCHCutAxAU7sUQtdEXrFPhwx
---
Kando

- March 31, 2017
Great Job!! Really do Appreciate the Fine Service!!
---
misszcece

- March 28, 2017
This company is great! I honestly would use this service again. BitQuick has fast service because I received my payment within 20 minutes! :) I'm really satisfied :)
---
rk

- March 27, 2017
Absolutely the best btc exchange I've used. Recieved coins less than an hour after uploading my receipt, zero issues. Will be using them from now on
---
d.kleschick

- March 26, 2017
another successful trade!!!
order#33875601
thanks again
Tip: 1HKwKpgQPZb2hT97sbQ14KCRQQL9ZHzef
Submit a Review