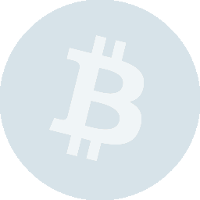 Description
Update
ShapeShift is an instant exchange for Litecoin, Bitcoin, Peercoin, Dogecoin, Darkcoin, Namecoin, Feathercoin, Blackcoin and other cryptocoins. As a new service, it is the fastest way to trade between these digital currencies. An exchange between coins on ShapeShift takes only a few seconds, and no account is needed. There has never been a faster, easier way to exchange Bitcoin, Dogecoin, Litecoin, Peercoin, Darkcoin, Namecoin, Feathercoin, Blackcoin and other cryptocurrencies. You can use ShapeShift to convert instantly between these altcoins individually or in an automated fashion. Exchanges typically occur in less than ten seconds. ShapeShift respects your time, privacy, and security, and so the exchange does not require accounts, passwords, or your email address. For example, if you are looking to buy Litecoin, but don't want to store (and trust) your funds with another company or wait for deposit confirmations, use ShapeShift to buy Litecoin instantly using Bitcoin, Dogecoin, Peercoin, Darkcoin, Namecoin, Feathercoin, Blackcoin, etc. instead. ShapeShift is for both casual buyers and sellers, but also for traders looking to exchange quickly between digital currencies. ShapeShift is how digital currency exchange should be. Further, you can use the API to integrate ShapeShift into your Bitcoin website or service, enabling you to accept Litecoin, Dogecoin, Peercoin, Darkcoin, Namecoin, Feathercoin, Blackcoin and other supported altcoins automatically. For example, when a user visits your site and wants to pay with Dogecoin, the ShapeShift API will take the Dogecoin payment and convert it to Bitcoin automatically for you. For automated traders and programs, the ShapeShift API is available with full CORS support.
Reviews
PETKONA

-

January 10, 2018

Don't Trust Shapeshift they set up their own price so you loos on exchange transactions. You can exchange Bitcoin and other coins instantly on any exchange with you being in control of price. If you want security and don't want to give your personal information join gate io discount code 717065 get 10% off discount on all their trading fees for 6 months kucoin discount code E5OAyY Fast-growing new crypto exchanges Good Luck
---
Crypto King

-

January 10, 2018

Alert Scam I have checked this several times on Shapeshift. I was changing 700 Ripple to Ehterium. It worked out approx 1.04 Etherium, When I reversed the transection for 1.04 Etherium, in few seconds it was giving me 653 Ripple. I have checked that several times to make sure. Be careful
---
Vlad

-

January 10, 2018

Worst experience. I have troubles with my exchange by shapeshift in blockchain wallet, 1 ether converted to bitcoin is not coming... in progress... 48 hours... rediculus... I will never use blockchain and shapeshift again... No response from the support.
---
Daniel

-

January 9, 2018

This is the worst exchange I have ever dealt with. On top of the fact that my transaction failed more then two weeks ago, when I sent an email to retrieve my funds they didn't even bother to respond. They just some automated response. Do not use this exchange there are much better exchanges out there.
---
Coinlost

-

January 9, 2018

Stole mine too.
---
Francois

-

January 9, 2018

Be careful of this company as they make small orders go through with no hassles and as soon as you try to do a big exchange you lose your money and they do not respond to your ticket even after their 10 day waiting period. Shapeshift needs to be taken down and sued for their fraudulent activities.
---
FUCK_SHAPESHIFT

-

January 8, 2018

Tried to exchange Zec for ETH, Sent $30 of Zec, got back $10 of ETH. Fuck these scammers!
---
Always Problemos

-

January 8, 2018

I exchanged some ETH for BTC few weeks ago, emailed them, ticket etc. never get back to be. Lost 800 dollars, which worth even more now. DO NOT USE THESE FUCKERS
---
Redd

-

January 8, 2018

Fast, Reliable and easy to use! Received my Reddcoins using ethereum in less than 1minute! Thank you very much! P.S. Fees are much lower than in other sites!
---
Greg

-

January 8, 2018

Sent 0.2 btc to receive 38 NEO. Sent from the wallet with time to spare yet it came up with time remaining expired which shouldn't have matter seen I had a recovery wallet address set up. Did this exchange 2:30 saterday yet still haven't had anything through. Have screenshot of every part of the transaction and tracked the btc address and have attempted to get into contact with the exchange with no luck so far. I have done many exchanges with them in the past and this is the first to go wrong.
---
John

-

January 8, 2018

I wish I read these reviews before I used them. I sent $250 worth of ETH to exchange to Ripple. I was definitely on their proper website. I did the exchange on Saturday and to date I have yet to receive my XRP. I did open a ticket with them but from the reviews here that may be meaningless I am hoping these guys do the right thing here. If you are checking Shapeshift out for the 1st time, I recommend that you DO NOT USE THEM.
---
salam

-

January 7, 2018

I have lost all my money Ehm worth $1000 per one i had used 3 of them to exchange it with litecoin guess what my money is gone , it shows zero for the 10th day , keep emailing them but nothing is working no response at all fuck this company ! I am also emailing Google for my issues with shape-shift This website need to be closed down before they get more people in troubles
---
Marin

-

January 6, 2018

BIG SCAMMER. I sent BTC before 6 days but they are still showing "awaiting deposit''. I did a huge mistake by not checking the complaints of hundreds of other customers on their official facebook page: https://www.facebook.com/pg/shapeshiftexchange/posts/?ref=page_internal Reddit is also full of their scam stories: https://www.reddit.com/r/shapeshiftio/comments/7mc5m8/shapeshift_stole_my_money/ https://www.reddit.com/r/shapeshiftio/comments/7l4oo5/10k_of_money_lost_in_shapeshift_network_somewhere/ https://www.reddit.com/r/shapeshiftio/comments/7n3cjp/3rd_grade_service_from_shapeshiftio/ I urge everyone to send a tweet to their CEO who is enjoying his life by scamming us: https://twitter.com/ErikVoorhees
---
Karma

-

January 6, 2018

Terrible, lost money, not recieving anything, total joke. Dont waste your money.
---
Dkalb

-

January 5, 2018

I believe shapeshift is knowingly allowing some of their customers transactions to be stolen by a so called third party. When exchanging bitcoin for xrp it seems the funds have disappeared. Shapeshift cannot be trusted, i believed they have been hacked from within and they are personally gaining from this. If you want to give money away pick a charity not shapeshift. Wouldn't suprise me if someone doesn't take this to legal level. I'm sure an investigation would uncover wrong doing. Shame on you shiftshape.
---
cryptoMagnus

-

January 5, 2018

It worked, the UI is great
---
Azpoolrepair

-

January 5, 2018

Not recommended!!!
---
Dt

-

January 4, 2018

Use them lose them !!!!!!! Please do not use . U will lose your coin
---
Davis

-

January 2, 2018

Never ever use this site. It is fraud.I lost all my ethereum.
---
PJS

-

January 2, 2018

I used the website to transfer $180 worth of ETH to BTC. I followed the instructions and sent the ETH to the address that was provided. I never revived my BTC. I contacted support and this is the response i got. Just to note I did use the proper website that was ShapeShift.io and sent the ETH to the provided address. It seems this company may be allowing some transfers to go through properly, but also making use of the hacking and phishing scam to reply as an effort to hide there direct involvement. I am new to cryptos and trying to learn and this was my first attempt at a transfer lol. Not fun. This was the shapeshift deposit address that was provided to me on their website. DO NOT SEND your money to them. https://shapeshift.io/txstat/Leko3k6KzjTYGFhH3QWMZEfB2x32JXvybi ---------------------------------------------------- Hi there, After looking at the full URL Order ID page you provided it appears there is a misspelling. It looks like you are the victim of a phishing scam. We are so sorry you lost your coin. We are doing everything in our power to get this site taken down. You may want to search reddit and other forums to see if anyone else has been a victim and if they are planning any sort of action against these scammers. Always be sure to go directly to shapeshift.io, do not follow e-mail links, do not click on slack links, do not click on random links sent to you and you will be fine. We must be vigilant to protect our assets against these scammers. Regards, Jillian Senior Crypto Specialist, CBP ------------------------------------------------- Hello, We're aware of fraudulent phishing sites which pretend to be ShapeShift.io in order to steal funds. Unfortunately this has become increasingly common as the prices of digital assets have increased. However, we are currently engaging with a brand protection vendor to take these sites down. These processes are already in place, and we anticipate a sharp reduction in fraudulent sites over the coming months. However, it's important to always protect yourself. 1.) Bookmark https://shapeshift.io/ or carefully type in the address every time you visit. 2.) Never click on links in emails or slack/telegram groups, 3.) ALWAYS double-check that the URL at the top of your screen is in fact https://shapeshift.io/. Ads at the top of search results pages have been especially common. This may be a legitimate ShapeShift ad, but verify that the page you land on is actually https://shapeshift.io/. If it's not, leave the site immediately. ===================== Dan Crypto Specialist, CBP ShapeShift.io
Submit a Review