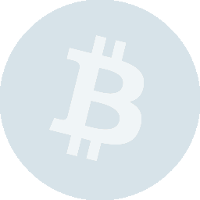 Description
Update
New Zealand Bitcoin Exchange, Local non profit exchange for bitcoin enthusiast and private users group.
Reviews
Li

-

August 18, 2017

Good service, personal and direct communication with the owners. The exchange is basic and not very hectic, but that's also a good thing for people just trying to get into Bitcoin. The big exchanges are quite confusing and intimidating to newbies. NZBCX is a good place to cut your teeth, and also for hobbyists/dabblers.
---
Chris

-

August 17, 2017

Been waiting for verification for weeks, have sent multiple emails etc. Was promised fast reliable service but no evidence of it yet.
---
Tim

-

August 2, 2017

I may be misusing a review here but I've been trying to get in touch with the operators for a few days now to verify an account and doesn't seem to be much response! I'll stick the star rating up if theres any response soon
---
Avowkind

-

July 28, 2017

When another service closed I moved over to NZBCX and have been thoroughly happy with it. Have bought, sold and withdrawn NZD with no issues. The site owner is contactable and responsive. Market prices realistic.
---
G v Hees

-

June 9, 2017

Pretty happy with their customer service. Pretty much within 2 business days account created and verified. The depth of the order book is good and the spread is reasonable. I think this will be a successful exchange in NZ and I will probably use it often if it stays this way.
---
Y.S.

-

May 25, 2017

Fast responses & transactions. Guy was decent and seemed very knowledgeable when I asked even a couple of small questions. Always happy with NZBCX. Best exchange in NZ - highly recommended.
---
Keven A

-

December 7, 2016

NZ community exchange, reasonable spread. guys always got back to me and were straight up about the exchange. Funds were credited promptly and intimidate access to bitcoin after account verification. Best offering in NZ
---
SKIDMARK THE STAIN

-

August 2, 2016

Best service in NZ. This site is fast with transactions. Recommended.
---
M Pritchard

-

February 22, 2016

Fast turnaround of cash into verified bank account. The owner is contactable and replies promptly to emails. He's very helpful and didn't mind replying to basic questions when I joined. Price in NZD is stable, doesn't seem to have much exchange fluctuations. The exchange spread is reasonable. Haven't had any liquidity issues - Have traded up to BTC1.5 in one go, there is sufficient market depth for much higher transactions. Deposits into account (in dollars) go through quickly. Transactions are generally processed overnight.
Submit a Review