4.44

505

reviews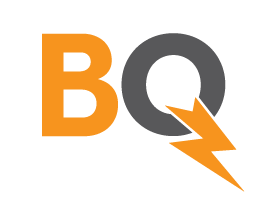 Description
Update
BitQuick.co is a new instant buying and selling Bitcoin platform that allows buyers to connect directly to sellers via cash deposit or SEPA transfer. To purchase Bitcoins on BitQuick.co, a buyer deposits cash into the seller's account, and the Bitcoins are sent shortly after emailing an image of the deposit receipt to us.

BuyBitcoin.US became BitQuick.co 8/10/2013.
BitQuick.co simplifies buying and selling Bitcoin to 3 easy, quick steps. It can be used to convert Bitcoin to FIAT, or FIAT to Bitcoin in hours. The service is comparable to a hybrid of the services offered by BitInstant (now defunct) and LocalBitcoins.com.
Reviews
Write a review
Ronnie

- June 24, 2017
My first time using this service and it went smoothly. Will use again soon!
---
Jugli

- June 22, 2017
scam
---
Stephen

- June 19, 2017
Fuckin A. Bitcoin came through to my wallet in about an hour. Easy process.
Tip: 1PxTsgHUfnogDJxcJto2Wjbkj2n2bDcxbv
---
muma

- June 13, 2017
scammer
---
Tribune

- June 12, 2017
I bought a few bitcoins and deposited almost 10k to the seller's bank account on two days ago. I got the confirmation, they requested more info, I Uploaded my ID and deposit slip next to my face. it has been 2 days that they have not even bother contacting me to say what happened to the transaction. AND they never answer to any of my emails. They don't have any phone number to contact.
---
crow777

- June 8, 2017
This was great!
---
Jennifer k

- June 1, 2017
I have used this site twice now and I love it. Just deposit money into seller's bank and upload receipt. Then get bitcoin.
---
Adonis Eralte

- June 1, 2017
Very fast transaction, in les than 2 hours after the payment i had the btc in my wallet!!!
---
juan jose

- June 1, 2017
This company came through BIG TIME. I thought my deposit was lost, YET they did everything to make good and i received my deposit. BRAVO
---
loi

- May 30, 2017
foktop this vbitocin
Tip: sdf
---
Edward Tippins

- May 26, 2017
Awesome...this is the quickest, easiest avenue for buying/selling bitcoins that I've come across.
---
Jared

- May 26, 2017
I highly recommend BitQuick.co I was a little nervous at first because of a minor misunderstanding but it was quickly resolved by customer service, and my bitcoins transferred right away to my wallet.
I will be using this service again, thank you!
Tip: 15HFhLVX1wmwUFeANGewjGJ6KSogwW4KUH
---
Terry

- May 26, 2017
They rock! Easy to use. Right after I deposited, I got my coin in 10 minutes.
---
frank j suranofsky

- May 25, 2017
This service Takes Too Long to Get Your Coins, 3 Hours is TOO LONG of a wait when LOCALBITCOINS sends them in 15 min.
I lost over $450 US waiting for the coins to be sent to my account! Rate service 2 out of 10, Buy your coins elsewhere and save yourself some GRIEF!
---
Jill

- May 25, 2017
I've used this service five times now and found it to be a very easy process. After uploading the deposit receipt, I've always received my Bitcoin within ten minutes or less. I highly recommend this service if you want to get your Bitcoin fast!
---
Toniboi

- May 23, 2017
I waited over 8 hours for my transaction to finalize. Support was awful and did not help at all, even after I followed all of their instructions. I have never experienced such poor customer service. I even needed to call Bitquick's parent company in order to get my problem taken care of. They sent me a broken link to upload my receipt photo and did not get back to me for hours after that. Very Very horrible.
---
Bitquick.co

- May 23, 2017
Communication is key for both the buy customer and escrow provider. Required additional pictures of identity / transaction specific information for my first (somewhat large) purchase of Bitcoin. Understandable but did delay things a little bit for me at first. However, when I provided additional pictures and an email to customer service they quickly resolved the issue the next day during their normal 6 AM to 8 PM EST business hours. Overall Bitquick.co is a great facilitated P2P service. Very satisfied. Would have given five stars were it not for the slightly unexpected additional verification steps. Also it would be desirable if the exchange were a little more liquid / had lower bid ask spreads. Obviously that is outside of Bitquick.co's control. Overall very good solution for transforming USD amounts less than $10,000 into BTC under a time constraint.
---
Sharon Farmer

- May 13, 2017
Trusted and proven to be honest and on time with my purchase.
---
lourdes sosa

- May 11, 2017
love them always come through for me the best way to get bitcoins
Tip: 1Jx6pCv5gtwYVgxuSyfSbd7r4m5a2u21AN
---
Franklin

- May 4, 2017
Was very quick and easy to set up everything and got transaction completed within 30mins But ive been waiting for the bitcoin to drop into my wallet for the past 7 hours now, i did it this way to get it quickly so i can buy mining equipment before it sells out, id be a bit more impatient if it wasnt still available.
Tip: 1Ce8PPCR3JqwhdpPnzFQz3FfKK3iicTgnB
Submit a Review