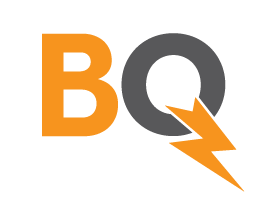 Description
Update
BitQuick.co is the world's fastest and safest Bitcoin trading platform that allows buyers and sellers to indirectly transact via cash deposit, Western Union or MoneyGram by using our trusted escrow system. To purchase Bitcoins on BitQuick, a buyer deposits cash into the seller's account (or at a local Western Union or MoneyGram kiosk), and the Bitcoins are sent shortly after uploading an image of the deposit receipt. You can get started via bitquick.co/buy and go from cash in your pocket to bitcoin in your wallet in 3 hours or less!
Reviews
David

-

July 17, 2019

They have good broker and they also had good manager that manage this company,but I think someone is behind the company that scam some customers,Have you lose in any trading,are you trading without profit, do you have withdraw problem, now listen I advise you to contact Mr Mario via WhatsApp +447467185671 and tell them you're problem, you can share to save peoples life
---
Melissa

-

July 16, 2019

I'm so excited, finally i have earned from forex trading after I had lost a lot to some fake account managers. Mrs Van Yoelle has shown to me that forex/crypto trading is worth it. If you are having issues with looking for a legitimate trader I will advise you contact Mrs Van Yoelle Contact her via WhatsApp: +1 518 622 1571
---
Xavier

-

July 11, 2019

Was very skeptical but everything worked perfectly! Transaction completed faster than expected and no ID needed.
---
Chai

-

July 9, 2019

The bees knees.
---
Thomas

-

July 8, 2019

My follow traders contact Mr Mario if you have ever lose, Mario tell me about upgrading my trading account before i could get all my lose funds back, Have you lose in any trading,are you trading without profit, do you have withdraw problem, now listen I advise you to contact Mr Mario via WhatsApp +44 74671 85671
---
Gerald

-

July 6, 2019

Smooth, took 2 hours to release the hold on a Saturday. No bad, even after fees i ended up making 2 dollars s the seller was selling for under value!
---
BitQuick Support

-

July 6, 2019

The people below (graham and "total scam") are not accurately representing our business or our support team and are not being honest about their transactions. No one is scammed on our platform, especially not buyers since we hold their bitcoin in escrow. Our service is not a scam. As shown on our website, we've processed over 92,000 transactions (buys). When a buyer deposits money to a seller, they receive their bitcoin, period. Some deposits can be subjected to delays depending on the circumstances, if you have an issue with your order please reach out to our support email listed in the footer of our website and our support staff will follow up with you.
---
Total Scam

-

July 6, 2019

I bought BTC for 2000$ yesterday and even after 24h they aren't in my wallet yet. No support and I've lost all my money TOTAL SCAM
---
John Connolly

-

July 5, 2019

I followed all their guidelines to a "T" and got my coins within their 3 hour delivery time. No delays!
---
grahm

-

July 5, 2019

stole my all money and did not provide any support
---
Joan Moore

-

July 4, 2019

Investing with Mrs Van Yoelle has given me hope in the saying of greater days ahead because I invested the little I have and I made an amazing profit, money I did not work for even if I had to work for it, it will take me months before I can raise such money. I am most grateful to her for such a blessing in this hard time. I have made my withdrawals successfully from her platform, no extra charges or cost, just her trading commission of 5%.. Waste no funds again, contact and trade with Mrs Van Yoelle now via her WhatsApp +1 518 622 1571
---
Melvik

-

July 2, 2019

It is a nice trading platform but still so many fake people's using it to make fool
---
Mercy brown

-

June 30, 2019

Don't invest your money on binary options, it is a big scam.. They go on ripping people of their hard earned money. I invested my life savings, i kept investing until i requested for withdrawal. My account was debited and here i am with 0$ balance. It was a tough time for me but i am glad that i came across a colleague that introduced me to a options trade funds recovery expert who goes by the name Mrs Van Yoelle ,when i met her i did not believe that they could get back my money fortunately they did it, they will help you claim back your lost funds that was denied from you by your scam broker.whatsapp number: +1 518 622 1571
---
shane23

-

June 27, 2019

New bitcoin investment hourly 2% Hourly for 100 hour 200% total return on your investment 10% referral Automatic withdrawal every Hour straight to wallet address Payment:bitcoin join now and grow your bitcoin btcprofits.club?ref=shane23
---
Toni

-

June 9, 2019

I almost lost $14,000 if not for iraoffice . I was contacted by an impostor said to be working with bitquick. He introduced a new trading called madoff. The interest was amazing so i started with $5,000. It went further as more payment came in amounting to the tune of $14,000. Attempt to make withdraw was not successful and later they denied me withdrawal and access. All effort to get back my money was unsuccessful not until a friend introduced me to International Recovery Agency who via their agent, Agent Walker (info.walkferfin at g mail ) investigated and helped me in recovering my fund and as well all interest. If you have fallen for such you have another chance of getting back your hard earned money.
---
CryptoSecurity

-

June 7, 2019

This site is a sponsor from this Crypto Giveaway to celebrate Bitcoin activity! More informations here --> ethergiveaway.live
---
Tory Allen

-

June 4, 2019

Times have changed. Technology is evolving everyday. There are new innovations that do not only trace bitcoin addresses but find out what platform or exchange they belong to. Anyone would agree that this is a big step in recovering coins. I lost over $120000 to IQ Option but thanks to Quickfunds and his team for their professional and Ethical service rendered in recovering all of my money from this scam binary options company. You can mail them if you need to recover your money back also. Information is Key. Kindly reach out to; Quickfundsrecovery at g mail
---
hawani

-

June 4, 2019

good company but support is worst and not reply even i send 100 of mails
---
Steve

-

June 2, 2019

Its okey... but to celebrate Bitcoin activity, a new Crypto Giveaway has started! Claim your coins now --> ethergiveaway.live
---
WILLIAMS FETTY

-

June 1, 2019

Binary options is a scam! Do not send money to these managers. They took my money and kept asking for more without any ROI. I finally reported the platform to them because i was losing my mind. I lost $304,390, you can imagine the hurt within and anger. But I was glad to have recovered it all after reporting TO LEGAL247RECOVERY for assistance
Submit a Review