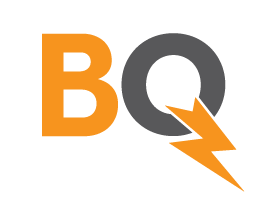 Description
Update
BitQuick.co is the world's fastest and safest Bitcoin trading platform that allows buyers and sellers to indirectly transact via cash deposit, Western Union or MoneyGram by using our trusted escrow system. To purchase Bitcoins on BitQuick, a buyer deposits cash into the seller's account (or at a local Western Union or MoneyGram kiosk), and the Bitcoins are sent shortly after uploading an image of the deposit receipt. You can get started via bitquick.co/buy and go from cash in your pocket to bitcoin in your wallet in 3 hours or less!
Reviews
Karen

-

March 21, 2019

Like I said I finally got my bitcoin arrived after the long with with my 2% fee waived . Thanks once more .
---
Karen

-

March 21, 2019

Finally got my bitcoin after the long wait. Thanks
---
Karen

-

March 21, 2019

It's been 24 hours since I made deposit for bitcoin, uploaded the receipt done all verifications and still haven't got my coins or any replies from the numerous emails I've been sending . This is Ridiculous Karen
---
Italia420

-

February 28, 2019

Lower your fees !!!!
---
Mike Munoz

-

February 14, 2019

Thanks Great job fast trun around
---
Doc

-

January 14, 2019

This was my first transaction with BitQuick and overall I was very pleased. I was slightly frustrated at first, apparently BitQuick was having some minor server issues right as I was about to make my first buy. Having never done this before I wasn't quite sure if my buy order was being processed or not (it wasn't.) Basically I was getting "Site error" message from reCaptcha, so I could not complete that and finish my order, and also I was periodically getting "unable to select database" errors when navigating the site. I was finally able to submit a help ticket using the contact form, (once reCaptcha was working again) and Chad responded to me promptly apologizing for the glitches and assuring me it was a temporary issue. I was able to complete the order process at about 12:25pm, went to Chase Bank and made a deposit, uploaded the receipt at 1:44pm, my bitcoins appeared in my wallet (unconfirmed) at 2:16pm, got my first confirmation at 2:25pm. One thing to note -- Chase Bank at first told me I could not make a cash deposit to another account that was not mine. I was aware this was a business account number I had been given, and told them so. Then the head teller came over and told me if it was a business account I could make a cash deposit but they would need to see my photo ID even though I was not a customer of the bank. I did give them my ID, and they typed my info into their computer as they processed the deposit. This doesn't particularly bother me, but I just thought I should make note of it in case anyone else would find it inconvenient. I don't know if this is simply Chase, or this branch, or this particular teller, but that was my experience. Again overall I was pleased with this transaction and will probably use BitQuick again.
---
Todd

-

January 2, 2019

Chad (bitquick owner) seems to busy to send bitcoins out in a timely manner. I suggest he hires additional help or people find elsewhere to buy bitcoins. Bitquick has gone downhill due to poor management,
---
Veteran

-

January 2, 2019

Sent proof of payment over 24 hours ago and have not received my coins Scamming thieves. Uploaded proof of payment 2 days ago and they never sent my coins or even replied. Used them for years. Beware and avoid at all costs! They defrauded me of over $3000 They finally sent my coins. I would not recommend using them again. I will not be.
---
Scott

-

December 17, 2018

Easy . No problem
---
Laurie Keown

-

December 14, 2018

This is one of the most fastest and trusted platform to trade your bitcoins, it's welcoming, it's advisable and it's safe.
---
Latisha

-

December 12, 2018

It was quick and reliable. I usually use local Bitcoin. Not anymore this would be my new site. I will tell everyone who needs Bitcoins
---
MP95B20

-

December 5, 2018

Been using them over 2 years Today took less than 10 mins from upload to transfer. Never had a problem after deposit. Twice info wrong for a credit union offer, but deposit was refused. Never left with money out. Always receive bitcoins in a timely manner.
---
Alexander J. Azar

-

December 5, 2018

Fastest and easiest way to buy or use Bitcoin.
---
Laurie Keown

-

December 4, 2018

Simple, fast and reliable, I have traded with other platforms and BitQuick is still the best. Trust me, you should give it a try...... no regrets
---
Fayreather

-

December 2, 2018

This not my first time of using this service But on the 30 of November, there was hardly any listing and I was opportuned to get one and I made a payment of $7000.01 And the the btc that fit to my blockchain wallet was barely $2900 now I checked and saw that instead of 1.6 btc to be released it was 0.6 that was released . I need urgent attention to this . I Trust and believe in bitquick do. Or let me down now
---
William

-

December 1, 2018

I never received the bitcoin I order & it has been 24hours. I have received the confirmation of my payment, just have not received it. I have sent numerous emails & I have still not received in feedback. Terrible experience.
---
Tom Martin

-

November 30, 2018

I love Bitquick. Wouldn't use any other service. But I gotta say, there seems to be a noticeable delay when the seller deals with a credit union. Bitquick will send me the bitcoins in maybe 20 minutes when I deposit at a bank. But it always takes hours (from two to seven) when I deposit at a credit union. Frustrating.
---
Michael Nolan

-

November 27, 2018

I ran into some difficulty this morning with our printer and I have to say that Bitquick has the best Customer Support! Thank you very much!
---
Bill Potts

-

November 21, 2018

Ran into some trouble depositing the cash due to my own errors. BitQuick's support handled everything quickly and effectively. All I had to do was send them one email after the bitcoin did not arrive in the allotted time, and presto they fixed everything and I got my delicious delicious crypto-candy.
---
Kiara R

-

November 19, 2018

Wish they could stay within the advertised 3 hour window for transactions. Having to wait 5+ hours for a trade that was cinoletedand confirmed by both buyer and seller within the first hour is ridiculous. Like to use them because sometimes they have lower pricing than Localbitcoins but always have smooth a d quick transactions with LBC so with the better pricing you take a loss in another area.
Submit a Review