4.47

470

reviews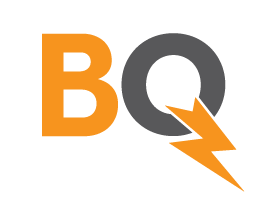 Description
Update
BitQuick.co is a new instant buying and selling Bitcoin platform that allows buyers to connect directly to sellers via cash deposit or SEPA transfer. To purchase Bitcoins on BitQuick.co, a buyer deposits cash into the seller's account, and the Bitcoins are sent shortly after emailing an image of the deposit receipt to us.

BuyBitcoin.US became BitQuick.co 8/10/2013.
BitQuick.co simplifies buying and selling Bitcoin to 3 easy, quick steps. It can be used to convert Bitcoin to FIAT, or FIAT to Bitcoin in hours. The service is comparable to a hybrid of the services offered by BitInstant (now defunct) and LocalBitcoins.com.
Reviews
Write a review
Robert M.

- March 22, 2017
I've used this service twice now and found it to be a very straightforward process. After uploading the deposit receipt, I've always received my Bitcoin in five minutes or less whereas the last Coinbase purchase I made took 10 days to arrive! I highly recommend this service if you want to get your Bitcoin fast!
Tip: 1DPSn6DueBuyVZ4BjywuapRVkJdwExGJPY
---
John H

- March 22, 2017
I love it. Easy to use. Very fast. Ran into a couple issues but all i had to do was send them a email and within the hour my problem was solved and i got my bitcoins! Amazing customer service!
---
WJL

- March 20, 2017
Took close to 5 hours from upload to receive bitcoins.
What a joke
---
Erik

- March 15, 2017
Incredibly easy to use!! Very Pleased!
---
RWC

- March 15, 2017
Easy. Trustworthy. Excellent. I wish I found this method before any other. Thank you!
---
!!

- March 12, 2017
Buy some bitcoins INSTANTLY and transfer them to your wallet as you please! You can buy BTC with credit card or use a different payment option. NO ID and NO VERIFICATION needed!
Special discount with my LIMITED TIME referral link: https://www.buysomebitcoins.com/?wYn
---
BadCustomerService

- March 7, 2017
Great Site but their customer service needs improvement. When buyer made a mistake, they asked me to resolve the issue on my own and deal with the buyer directly, wasting a lot of my time. I should not have done their job for them because it's what they are getting paid for in the first place.
---
Reece

- March 4, 2017
I am writing a follow up review customer service contracted me and I have my coin with no fee only problem is I can't spend them because without a fee the confirmation is taking longer I bought what I needed to spend now so this sucks I wish they charged me the fee I hope I have enough when this sorts out.
---
Reece

- March 4, 2017
this is my first time purchasing bitcoin, deposited the funds over 4 hrs ago had to upload my ID because of the amount that was approved sent picture of the receipt with the no refund message written on it everything went smoothly got the email confirming my coin would be in my wallet within 3 hrs now nothing. I tried emailing support an hour ago with no response I'm really concerned at this point I would expect better customer service hopefully I'm not out $745
---
Jahmel Jackson

- March 3, 2017
Wow! This service is amazing! Best site I've used so far. If you just want to buy some coins without all the hassle, this is it!
---
Jo Anna

- March 3, 2017
OMG...so much easier than other types of sites. Thanks for making my 1st experience with Bitquick so good!
---
needbitcoin

- February 16, 2017
Very easy to deal with. I had a question concerning the process. The question was answered within 10 minutes. Transaction went well and it was easier than expected
---
Random0ne

- February 15, 2017
I was very nervous being new to the bitcoin game and all. Made my first deposit at B of A. Was asked to upload copy of my ID because of amount. Uploaded very easy and was instantly approved. Next I just had to write on the receipt "NO REFUNDS FOR BITQUICK.CO". Once the receipt was uploaded I had the coins in my wallet within a half-hour (says it can take up to 3 hours). It also says as long as I use the same email moving forward I wont have to upload ID ever again! I def feel safe using the service for much larger amounts in the future. If you are like me, try an amount that you can afford to lose at first. That way mentally, your are not worried. Once you see how easy and smooth this will be your go to site! I sound like I am shilling hard lol, but trust my friends and stay safe!
Tip: 1hsQCXCGomSekoAErU3TCLZaNkE9PMJjN
---
Bigpoppa

- February 14, 2017
Always fast and help you if there is a problem but that doesn't happen very rare Bitquick is #1 give them a try and you want use anyone else thanks Bitquick team 👍
---
Flavio

- February 12, 2017
No issues and very fast!
---
trisha :)

- February 12, 2017
*******stars
I LOVE YOU GUYS
XX000XX
Tip: 1JtmnWZaWaAby5oMUiapdwvTpqDcdevXyY
---
Billiam

- February 10, 2017
Easy breezy. Do right and be right.
---
S. M.

- February 9, 2017
Hello.
I bought $400 worth of BTC form BitQuick.co and have not received my coins for 2 days already.
First of all, I made a mistake and paid via Well Fargo Sure pay instead of doing a cash deposit. I understand my part of mistake but look what they did. First they told me that since I have not done a cash deposit, I will have to wait until the seller confirms that the fund are cleared on their end. So, I replied to them and said that Wells Fargo Sure Pay is pretty much instant and they should have their money already sitting in their Wells Fargo account. Now, they told me that I need to upload a picture of myself holding my ID and a paper reading "For BitQuick.co Bticoins. No refunds. I did this of course. After this, they never got back to me so I ended up sending them several emails asking for my BTC. Guess what. I have not anything from them so far. What I did is that I called the company that owns BitQuick and asked for help. The guys was very nice and said that he can take my email address and "text or call", in his words, to the BitQuick support folks to help me out. But look at that. I didn't receive any emails of any sort from BitQuick.
I'm just sitting here waiting for my BTC which doesn't seem like is coming to my BTC wallet anytime soon.
This is ridiculous and extremely unprofessional behavior.
I just sent them another email telling that I will call my bank and will file a dispute if they don't release my BTC by the end of today.
This is just absurd.
---
ContractorJosh

- February 4, 2017
Bitquick is the bomb. I can go from no btc to $50-250usd worth of btc everytime within 20 minutes. No accounts, no id, no bs. Ok once there was BS, but it was the bank/sellers fault and we moved on quickly, and they waived the fee. Excellent service.
I recommend to vendors whose customers need to be walked through a Ƀ transaction to skip coinbase and write the tutorial for Bitquick.co
Its just that easy.
Bonus protip: talking to bank tellers about blockchain tech, while subversing their existence with a smile.
Tip: 15K1WKm73fScJrAePQoJZqAFELeztafEJu
---
Chaz

- February 3, 2017
Bitquick limited my first purchase to .250194 Bitcoins and then provided a bogus seller account
I emailed Bitquick about their ID policies. I just want to know how it works so I can be prepared.
6 days later they answered that they would ask for an ID after I had made a purchase.
This is after the seller has you deposit. A smart business would ask for an ID when placing a hold.
This procedure allows Bit quick to state your ID as Invalid and allows Bitquick to keep your funds.
Yesterday (02/02/2017) I attempted a small buy transaction thru Bitquick.
I found that I could only purchase .250194 Bitcoin no matter what amount I put in, as I tried 5 times to purchase amounts up to .2650
bitcoin. Bitcoin provided a name and a Bank Account for the same seller every time. I finally decide to accept the amount they were allowing me to purchase. I drove to a Local Credit Union and the teller said the account of the seller was invalid. I had to drive 30 miles round trip to the Credit Union so I am out on the gas with nothing to show for my efforts.
I wrote Bitquick about the invalid account number and also ask about why I was limited to .250194 Bitcoin.
A Chad answered back that same evening but did not provide an answer to my question about the limited purchase ability.
I sent another email the same evening asking about the low limits with no answer as of this writing.
This type of information should be listed on the web site so customers would be informed before they do business with Bitquick.
I see this refusal to answer direct questions as a lack of professional courtesy.
I will not be able to recommend Bitquick until I have several successful transactions.
At this time I do not trust them.
Submit a Review