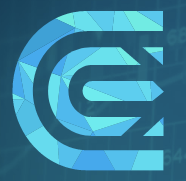 Description
Update
CEX.IO is the first and leading commodity exchange in the Bitcoin community.
Reviews
Ramos

-

December 22, 2018

Guys reaching out to Richard. I mean the post below. He is of great help if you looking to invest in bitcoin with great returns weekly.
---
Richard

-

December 22, 2018

Hi I am Richard. Owner of one of the bitcoin largest mining farms in Austria. I have been mining locally for over 5 years now but I have decided to bring my services to the entire public now. We already have over 1000 members renting mining spaces with us and earning at least $400 daily for the farm. You want to be part of us? We will be giving extra bonuses to the next set of 500 members. Reach me on whatsapp +436703080450
---
joe

-

December 12, 2018

verification with a lot of requirements and selfie with id and some note!?! Get lost CEX!!
---
Serb

-

December 6, 2018

Exchange can not hide their ugly freckles.
---
CEXIO

-

December 4, 2018

Dear users, We would like to let you know that one of our main goals is to provide our customers with the best support and we would be more than happy to assist you with any request. The best way to get your questions or issues resolved is by reaching our general support team via phone +44 121 728 2228. Additional contact details can be found on our website. For your convenience, we also have a Twitter and Facebook accounts.
---
up104925633

-

December 4, 2018

do not use this platform. I sent 6500 gbp were stolen. they let you use third-party accounts to send money and make excuses saying that no money comes. I am filing complaints with the competent authorities.
---
jkameka69

-

October 28, 2018

Robbers bought thousands of dollars in coins from them and trying to withdraw and hold on to my money over 7weeks now and asking to send info and source of coins and I have bought most of it from them. They need to stop playing with people's money
---
jkameka69

-

October 28, 2018

Do not trust cex they just take customers money then ask u for info and when given do nothing but give u stories and ask for more info. Popular scam to dragOut time is the screenshot excuse because they already have info on the transaction they just buying time
---
jkameka69

-

October 28, 2018

They have my money for over 7weeks and keep asking for screenshots and other personal info and when given still don't send back ur money
---
Dina

-

October 16, 2018

fraudster, big fraud company and exchange, stay out of them guys, not just me there are thousands others have same complaint, these people get your money and then never process withdrawals and keep replying with excuses, all should come together and file a complaint whatever body relevent.
---
R.

-

August 26, 2018

Sorry for panic. Problem is solved now. Previous review not applicable anymore.
---
R.

-

August 24, 2018

My money was stolen from account and I will never see them again... it was just 200$ but for someone it can be a huge amount... and support team acts like professionals but do not want to help me at all... I totally do not recommend this exchange.
---
Taylor

-

August 16, 2018

Paid $143.43 on 9h August and now I tried transferring the BTC to an actual Bitcoin Wallet and it says contact support won't let me withdraw the funds at all I feel like ive been completely ripped off and can't get money back.
---
Markus

-

August 6, 2018

TOTAL SCAMER...STAY AWAYYYYYYYYYYYYYYYYY
---
Mcgonical

-

July 30, 2018

Changed phone and wanted to disable 2FA I have done this once succesfully about a year ago and had no issue with service They were good in fact (Thanks Nick) My trades with CEX were all good, and depositing and withdrawing funds has been good I need to disable 2FA again and its been an absolute nightmare I have had six support calls and have got nowhere The support desk has been a disaster I keep getting emails saying i havn't provided info, but i have and i can prove i have Having successfully done this before , without any issue i cannot understand why its so hard I like CEX IO However this experience has turned me right off I do not think they are being fair or reasonable. If you get Stefi , request someone else I think she may be closing all open jobs to boost her KPIs My trust in CEX has gone way down, im getting a bad feeling about this
---
Shaf

-

July 21, 2018

Never do Margin trading with them, their bot will close your position without informing you, and you end up in loss. they have loopholes in their terms and conditions which no one reads and understands but, they have their own interpretation. Basically they close your position when it is available to them and loss for you.
---
Chyke

-

June 26, 2018

SCAMMERS! Fraudulent to the core. Invested money and my "SELL BUTTON" disappeared! Don't do anything with them except you have some extra cash to throw away!
---
Alex Varley

-

June 23, 2018

They wasted my time by saying I could get £25 on an item and they tell me to go back the next day, so I did and they totally blow me off
---
Cryptogod

-

May 31, 2018

I buy and invest through midaswalletcom. My bitcoin never depreciates in value even when there's a market shift, It rather appreciates weekly. My ReF: UTK9O8
---
Andrew wylie

-

May 14, 2018

CEXIO have also stolen £10k of my money! I did a swift bank transfer in December so 6 months ago!!! Patiently waited and waited, gave support absolutely everything and more than they could possibly need to get this money back to me. My bank has attempted two recalls both rejected by their side. I have now filled a police fraud report and in the process of have a solicitor approach them! My first time to be a victim of fraud, all very annoying!! My CEX id is up114723055 but you should already know me very well support team!
Submit a Review