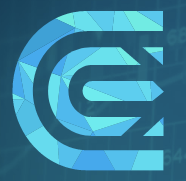 Description
Update
CEX.IO is the first and leading commodity exchange in the Bitcoin community.
Reviews
Shaf

-

July 21, 2018

Never do Margin trading with them, their bot will close your position without informing you, and you end up in loss. they have loopholes in their terms and conditions which no one reads and understands but, they have their own interpretation. Basically they close your position when it is available to them and loss for you.
---
Chyke

-

June 26, 2018

SCAMMERS! Fraudulent to the core. Invested money and my "SELL BUTTON" disappeared! Don't do anything with them except you have some extra cash to throw away!
---
Alex Varley

-

June 23, 2018

They wasted my time by saying I could get £25 on an item and they tell me to go back the next day, so I did and they totally blow me off
---
Cryptogod

-

May 31, 2018

I buy and invest through midaswalletcom. My bitcoin never depreciates in value even when there's a market shift, It rather appreciates weekly. My ReF: UTK9O8
---
Andrew wylie

-

May 14, 2018

CEXIO have also stolen £10k of my money! I did a swift bank transfer in December so 6 months ago!!! Patiently waited and waited, gave support absolutely everything and more than they could possibly need to get this money back to me. My bank has attempted two recalls both rejected by their side. I have now filled a police fraud report and in the process of have a solicitor approach them! My first time to be a victim of fraud, all very annoying!! My CEX id is up114723055 but you should already know me very well support team!
---
Stephen

-

May 6, 2018

rating 0 I invested the bare minimum to work through an investment opportunity and CEX failed in every respect. They're thieves; plain and simple.
---
DanK

-

May 1, 2018

Ticket: 712614 Waiting almost 3 months to solve my ticket. All required docs were subbmited as per their request , but these guys just dont want to resolve my ticket=)) I am really interested how much more time they would need. Lets see
---
meros

-

April 30, 2018

I got scammed!!
---
Ed

-

April 25, 2018

I did a bank transfer 3 months ago and it has not been credited yet. I even sent them a proof of transfer from my bank (a document requested by CEX) and they said they don't have the money.
---
Rob

-

April 21, 2018

AVOID CEXIO EXCHANGE LIKE THE PLAGUE, I HAVE HAD NOTHING BUT TROUBLE WITH THESE SCAMERS, I SEND COINS THERE AND DID NOT ARRIVE, THEY BLOCKED MY CREDIT CARD FOR NO REASON, I ASKED WHY AND THEY TERMINATED MY ACCOUNT.
---
r1k

-

April 14, 2018

*** This is the wonderful response I got from the fantastic CEX IO Team **** Dear up118865766 , Thank you for the updates. We apologize for inconveniences caused. According to your account history, you have placed 2 orders to buy XLM, that were executed immediately, therefore your transaction couldn't be cancelled. In case of any other questions, please let us know. Best regards, Nanna CEX IO Support Team
---
Steffy Nicole

-

April 5, 2018

CEX IO Customer Support +1(855)750-0786 Is excellent 24*7 Free Support Staff
---
James

-

March 30, 2018

truzed
---
JMK636099

-

March 29, 2018

CEX have not yet returned my funds. They said they asked their bank to send them to me on 8th Feb and it takes 20 working days but it is still not arrived. They are now ignoring my emails for the last 2 weeks. Can someone please advise where I can report this as I feel this is theft. My funds should have been returned by now. I would advise everyone NOT to use this company. CEX - if you read this my request is 551647. If you can let me know what is going on I would appreciate it as currently my conclusion is you have stolen my money. The amount is £20,000 and this was my full life savings - you have now caused me great stress. I have posted this on a few review sites and it has made CEX prompt an email response to me. Their email to me was generic and provided no further information. They have had my £20,000 since November 2017 and still not returned it to me. This company is a fraud and will steal your money - DO NOT INVEST WITH THEM
---
MCA

-

March 28, 2018

Put some crypto worth a few hundred dollars there (transaction clearly shown in history log there). After some weeks: Balance = 0 No withdraw/transfer transaction shown in the logs! Supportmails weren't answered. Total scam - avoid this site!
---
Chris

-

March 24, 2018

CEX deleted my email account. Then tell me it was never registered. Good job I had Two email addresses registered or would have lost all my bitcoins
---
anka

-

March 22, 2018

several times used no problem
---
Someone

-

March 15, 2018

Never use this site, it's a complete fraud.
---
Jenny

-

March 12, 2018

If I could give minus 5 stars I would. Total scummers. They lose your money, block your credit cards and fuck you about with demands for information that they already have. Total assholes. Avoid.
---
Nightsprior

-

March 9, 2018

Let me get the facts straight - cex io is not a scam. They mess up payments, are sometimes slow in responding and even more so in resolving issues - but you do get your money in the end. I waited a month to get my USD withdrawal, which was cancelled in the end. The support team suggested me to withdraw in Euros instead (try their facebook page for instant communication). I got my money in 3 days. So just be patient, follow up closely with them and dont despair :)
Submit a Review