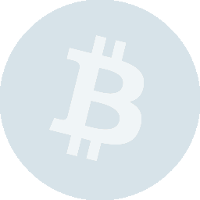 Description
Update
The simple New Zealand currency exchange site serving those trading between bitcoins and NZD
Reviews
Ben

-

July 6, 2014

My friend and I both deposited $500 each into separate accounts on friday afternoon and both of us had the money show up monday morning. I can only imagine these negative reviews come from some overly needy people
---
James

-

July 6, 2014

Bit annoying you can't deposit online but I've been using BitNz for 6 months now and they are totally trustworthy. Just don't expect everything to happen instantaneously. Made over 20 deposits and only once has it not been in my account next business day. Emailed Daniel and had response within a few hours and fixed within 24. Bitcoin withdrawls are immediate and when I've withdrawn NZD it has been in my bank next business day. These time frames are totoally acceptable to me I think people are just paranoid around bitcoin so if they can't see a deposit by 9am they lose their mind. Check back a few hours later, it will be there.
---
anil

-

July 5, 2014

very slow in executing transactions. they do not adhere to their own commitments
---
Sharon

-

July 1, 2014

Should be avoided not trustworthy
---
vish

-

June 30, 2014

My money got stuck...deserves no stars at all.
---
Patrick

-

June 30, 2014

One of the worst site i ever accessed. It is very slow and most of time it goes to error page. Save your money from this nonsense.
---
Simon

-

June 18, 2014

Really slow bank withdrawals - Site displays " 1 business day for processing " however it turns out to be 3 business days sometimes a week... Daniel - sort your shit out man - Your making plenty of money from this.
---
Simon baker

-

May 28, 2014

I deposited my money over the counter on Tuesday and was in by Wednesday HOWEVER I found that the contact was poor. None of my emails or texts have been answered. I don't encourage people to use this service until something is done about contact with customers. Will update.
---
Frustrated

-

May 8, 2014

NZ's own MtGox.
---
CT

-

April 30, 2014

Slooooooooooooow! Piss poor really. No care for the customer
---
RM

-

April 8, 2014

Not sure why others have had long waits but no issues for me. With ten westpac over counter deposits, money is always on bitnz account next business day. Bitcoin withdrawals instantaneous and NZD withdrawals always in NZ bank account next business day. The only issue with the site is volume otherwise everything else is very good and works well and easy for a kiwi.
---
Anon

-

February 23, 2014

Very slow to work. Deposits can take 1-2 days, withdrawals up to a week. It's mainly because the volume is very very low. The owner seems trustworthy though and support is responsive but not instant fast like it is on some other good bitcoin exchanges. The fees are relatively low. If it were faster it would be a good service to use.
---
Carl Bergerson

-

January 4, 2014

Money deposited on the 20th of December. Still now showing. Owner appears to have done a runner. Avoid.
---
finnraft

-

December 14, 2013

The bitNZ website says that over the counter bank deposits into your bitNZ account will be processed in one business day. I deposited on Tuesday, and there is still no deposit showing on Saturday. Emails are not replied to. Maybe the exchange is backlogged, in which case they should at least post a notice on their website about delays in processing. I hope they will get up to speed, but this experience is discouraging.
Submit a Review