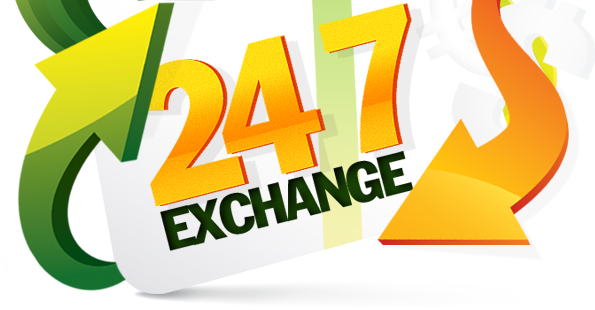 Description
Update
24/7 international licensed Bitcoin exchanger. Accepting credit and debit cards, bank wire, SEPA transfer, local bank transfer, cash deposit, e-wallets, etc. Working with the major world currencies (USD, EUR, GBP, AUD, etc). Supporting altcoins (Litecoin, Peercoin, Namecoin). The service's mission is to create the easiest and the most affordable way to buy/sell/exchange bitcoins and other cryptocurrencies for people all around the world.
Reviews
Gregory

-

May 5, 2016

Plenty of verification required. Photo ID, bank statement and picture of you. Once that is done, it is a very nice site though.
---
James

-

April 21, 2016

Good service. Impressive to use them. Please donate: 1MNc4WmNmkQfeqAqrff2LYyZzsDKobqaTk
---
MAREK CIBULKA

-

April 14, 2016

CZECH LANGUAGE: HROZNÝ. KATASTROFA. POSLAL JSEM PENÍZE A UŽ TÝDEN MÁM STAV PENĚŽENKY U NICH 0CZCZK. NEJPRVE TVRDÍ, ŽE STAČÍ OBČANSKÝ PRŮKAZ A DRUHÝ DOKLAD, PAK CHCOU TŘETÍ, ČVRTÝ, PÁTÝ...A VRÁTIT PLATBU NIC. DÁVAT POZOR NAD PODVODNÉ RECENZE TADY. 5 HVĚZDIČEK? PAK TO JSOU JEJICH PRÁCE. VE SKUTEČNOSTI 0 HODNOTA SLUŽEB. ENGLISH (GOOGLE):
---
funmi

-

April 8, 2016

Great and order instantly received. HIGHLY RECOMMENDED
---
best-wallet.com

-

March 13, 2016

Rock solid exchange. Long time since E-gold & Libertyreserve
---
AlexisVNM

-

March 3, 2016

Stopped using all other websites of the sort since discovered 247. The fees are very low, instant delivery rocks. My buying limit was raised very quickly after I provided what they asked. I recommend em to all my friends!
---
mirelvis anton

-

January 2, 2016

le doy 10 estrellas son lo máximo los amo
---
Buckhum

-

December 21, 2015

I am a regular client and am very happy about 247exchange, 5 stars!
---
donbelikethat

-

December 8, 2015

scam..please be careful
---
Martin

-

November 16, 2015

I bought several times in this site and I've never had any problems. Highly recommended.
---
Williams

-

November 6, 2015

I like fast and professional service and low fees
---
Chatuchak

-

October 2, 2015

Very fast and easy way to buy bitcoins with the credit or debit card.
---
TeDdd

-

July 25, 2015

Buyin with my CC here, best service. Period.
---
Chumaco

-

June 21, 2015

Very good service to buy bitcoins with credit card!
---
Dian

-

May 28, 2015

Exchanged my money from credit card to bitocoin in few seconds. Very fast service!!!
---
Leonard

-

May 6, 2015

Very fast customer support. Best way to get bitcoin to USD on a card. Have used them 3 times.
---
WorldTraveller

-

May 1, 2015

Awesome! Used the service to pay with bitcoins for a money transfer to my family in Asia, and was amazed with results. Will use again!
---
Chillman

-

February 24, 2015

Bought BTC with CC. Had to verify my card first. Once my card is verified it seems like the easiest way to buy some coins. Smooth service 5/5
---
Ivaylo

-

February 20, 2015

Used 247 to withdraw btc. Next day it has been on my MC credit card already! Smooth exchange. Support was also helpful
---
Tio Richi

-

February 4, 2015

I used the service when they worked with SOFORT. I wait when will connect again!!
Submit a Review