3

23

reviews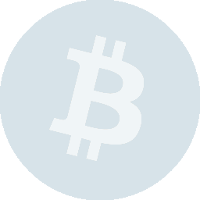 Description
Update
Nexchange is a fast, reliable and fully transparent cryptocurrency exchange built by crypto enthusiasts, for crypto enthusiasts.
Reviews
Write a review
Kenneth Henry

- May 27, 2023
Life will surely teach you lesson before you will experience the good part of it , I have a bad experience falling from one scam to another until I read up a post about Lady Maria, i was still in doubt kept seeing many testimony's of her good work so I was convinced and decided to give it a try and I gave in my last shot and invested $1000 for a start,she really played are own part of the deal as she promised me, now I have gotten my second withdrawal without paying for other charges fee like others account manager, If you are searching for an honest account manager, search no more and add up Lady Maria who taught me all I needed to know, thank you ma'am and may you have strength to continue to help others like you did for me.
You can reach her via
Whatsapp:+17326309483
---
Darrel Elizabeth

- May 22, 2023
Everyday of my life, i see many reasons to testify about this great trader Lady Maria and her platform. She have really changed my life in the past few months I have been working with her. Through her i make weekly profit of $6,500 if i invest with just $500 and withdrawals are smooth and efficient. Thank you very much ma'am and I can't stop testifying about you and your company. God bless you for me. You can reach her via her
WhatsApp: +17326309483
---
Lavish Khan

- May 15, 2023
Since I started investing, it has been smooth and no complain. But I still see people complaining that they have been scammed in one way or the other. I wonder why, Investing in forex / Bitcoin trading has been so profitable to me. So I think I should introduce my manager Lady Maria to you if you're interested. She has being a honest manager all through and I am still investing with her till today. Invest with the right manager and there will be no more lost of funds, i promise you that. Kindly message her via
WhatsApp: +1 (732) 630-9483
---
Oleg

- November 30, 2022
SCAM!!! I swapped my coins on Exodus, but they use N Exchange as a third-party API provider. And now I have to contact to N Exchange and follow their rules to get my BTC's back. I didn't accept N Exchange's terms and conditions, because I use Exodus application. And now N Exchange forces me to verify myself, or ...... they will stole my money!!!
---
Jon

- March 6, 2020
This company does not honor their agreements
---
Limesometime

- September 9, 2019
Stay away from them! there are alot of good services out there which you can use and legit
Don't know how this company is still operating I exchanged bitcoin cash to Bitcoin and received only 15% (April) from my original amount
They contacted my via trustpilot for resolution after leaving negative review, but they keep you in a loop of lies.Now it's september and still no refund,same excuses everyday!
Scammers!
---
J Fugger

- June 2, 2019
I sent them about 0.75 BTC for ETH about 18 days ago, and they have continually told me that their server needs to be repaired. So, they just kept my money.
---
Maks Yu Pak

- May 29, 2019
They are still using the dissolved nextchange company, now under the the registration IT, not ecxhange services. Still accepting payment for crypto exchange but no coin delivery, telling lies about their system is under maintenance but can only accept payments. I know, they will dissappear soon together with your money.
---
N.Exchange rip off

- May 27, 2019
I bought 68.00 BTC that went into there own wallet been 3 weeks now they treat it as a joke and then i bought 112.00 worth the system timed out and i have yet to be paid anything many promises that there looking into it as i have documentation proving this they dont care about whos money they tie up and for how long they say anything to not have to deal with givibg back what they steal i had many transaction go smooth as silck until. This be careful they will take your money!!!!!!!! These types of exchanges will kill crypto currency and they will do it fast #leaches
Tip: 1GTevyiGTFXHQqd6sCB8FJy9effnjXafWt
---
KevinR

- January 6, 2019
Quick & reliable. all went smooth. Support reached out to me to check if all is good. Will use again.
---
Konstantin

- December 23, 2018
Coins were released 5 minutes after I paid the order.
Swift!
---
Jonathan

- December 10, 2018
Total scam, I cannot believe Coin stats would allow a partnership with these scammers. I bought $1000 BTC and it's been 4 weeks and I have not received anything. Keep away from these people. You'll lose your money. All those good reviews you see in here are just bots. You've been warned!!!
---
Benard

- May 31, 2018
PLEASE DO NOT SEND ANY FUNDS TO THIS SCAM EXCHANGE AND DO NOT TRUST ANY POSITIVE COMMENT, THEY ARE LIARS AND SCAMMERS. I CANNOT EVEN COMPLAIN TO THE POLICE IN FRANCE BECAUSE THE "EXCHANGE" IS BASED IN ISRAEL AND THEY SAID THEY CANNOT DO ANYTHING OUTSIDE EUROPE.
---
John

- May 4, 2018
Around $25,000USD was locked up for 18 days until it became incredibly profitable for Nexchange to make the trade (at my expense). After the 18 days elapsed, I received my funds (less approx. $5000usd).
I was sworn at by the owner, accused of "circumventing" his website (how?), promised a refund for 18 days in a row and then received ~60% of the value of the funds I aught to have.
A support staff (Chirag, nice, friendly) promised the refund throughout. When the owner (Oleg) found out I was promised a refund, he fired Chirag (but hadn't told Chirag before he told me). Nice.
The main developer, Oleg, has warned users of major delays in processing orders because of liquidity problems at the Exchange. The main Telegram discussion is full of complaints about peoples funds being stuck for days.
There are plenty of other exchanges that offer lower fees, too.
The reviews on here that say 5* are almost all people with only 1 review on TrustPilot (warning sign).
Please Google "N.Exchange scam site + reddit" for many, many examples and detailed experiences.
---
peter

- February 26, 2018
exchange got error "timeout" 305 what is this i send money but not received till date? what i can do no reply from support
---
Kelvin

- February 7, 2018
best company good work nice support thanks
---
Nic168

- January 26, 2018
Love the gui and flow but sending btc took 9hrs and got we worried until received.
---
Robert Wising

- January 25, 2018
This site is a scam. I sent my coins there and they just keep them
---
cool

- January 13, 2018
best company good work nice support thanks
---
saiya

- January 12, 2018
really nice platform and working
Submit a Review