3.4

5

reviews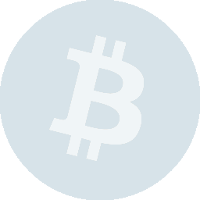 Description
Update
An MMORPG filled with novel games in a 3D environment. Free Bitcoins to get started, or bring your own. Native clients for Windows, OSX, Linux.
Reviews
Write a review
Adrain Jacono

- August 23, 2023
Start a free Bitcoin mining with the most trusted reliable company I've to recommend today. They offers the best trading service and you can mine for free and earn massively on daily basis too. I've been trading with them for a while now and had no complains so far. They offers free withdrawal too, contact their companies manager for more info.
WhatsApp: +1(732)630-9483
---
Lerato Mkhonza

- July 28, 2023
So many investors are confused and go into deep research, for a trusted and legit platform to trade and invest in. I was also looking for the best until I read good reviews and recommendations about Lady Maria. Her great skills in Forex and Crypto trading made good profits for so many in their trading account. I was amazed how many Investors wrote good comments about her. I contacted this amazing account manager Lady Maria and invested with her. I earned a very good profit and made my withdrawal successfully directly to my bank account. I invested $500 and made a profit of $7,000 within 5 days of trading. I am very happy to have met her, I made my second withdrawal and I now earn good profits working at home. I know this is inappropriate but this is my little way of showing gratitude and appreciation to her. If you wish to invest you can contact her via
WhatsApp: +1 (732) 630-9483
---
Anna Maya

- July 5, 2023
It came to me as a surprise after being reaped off by all those so called expert traders online I finally met with a very skilled and experienced trader who knows how to generate huge profit under a given period of time. I made my withdrawal of $6,500 after my first 7 days of trading with the little minimum investment of $500. I'm so happy Lady Maria, Thank you for your good works and for never failing the trust I have on you.
You too can contact her, she will make you smile.
WhatsApp +17326309483
---
Former player

- August 8, 2017
Yes, just as someone writes. The game looks friendly, it can give you something to earn as soon as you put it in, so you have definitely lost the money.
---
experienced user

- December 14, 2016
beware this game is one big scam in which players are also involved. I played this game for a while, I soon discovered that it was a very artful deception.
Submit a Review