2.4

40

reviews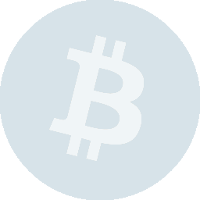 Description
Update
Exchange your way! Simplest Fastest & Most reliable crypto exchange.
Reviews
Write a review
Lok

- March 12, 2021
Big SCMA !!!!!!!!!!!
---
ScammerVig

- September 11, 2020
They ripped our clients off, but we contacted law enforcement and they shut down the site. All these positive ones where added by him to drown on the previous ones and are not real reviews, the positive one.
---
wwtransactions2018

- August 27, 2020
THIS IS A CRIMINAL WEBSITE. A TOTAL SCAM AND THEY ARE STEALING COIN. A CRIMINAL REPORT HAS BEEN FILED IN ATHENS FOR WHAT HE IS DOING. AVOID CRYPTOWOLF.EU AND MAKE SURE YOU STAY AWAY FROM THIS WEBSITE.
---
Cheo

- June 3, 2020
BTC to Loki worked for me, took around 1 hour but i got my funds
---
Adam

- May 13, 2020
Scam! do not use. The transactions fail and they will not reply to customer service requests.
---
Time.

- April 29, 2020
Thieves. They stole my coins and don't reply to my tickets. Worst company and people I've ever dealt with. Worse than the top notch highly stupid dictator that's ruled the earth. Stay away. Total scammers.
---
Fred

- April 13, 2020
I deposited my ETH into there wallet. And I wanted to get another crypto out of it. Instead of getting my crypto or my money back. They simply said: "There went something wrong, we can't get your money back". I am absolutly sure I desposited right, to the right wallet, with the right coins selected. Somewhere on their side went wrong and I GET NOT EVEN A PENNY BACK. This is 100% PURE SCAM.
---
Jnick

- April 5, 2020
Transaction was late. Waited 30 minutes. I was about to send their support. Worked though anonymously
---
Greg McHale

- March 27, 2020
Clearly something to think about. I had to sent 2 support tickets to get my funds. Anyway, not a scam
---
Conrad

- February 25, 2020
BE CAREFUL! It is scam!
I tried to send Ether to my DIVI wallet. I sent the money to their provided address 0xd157db06fb79b7601978215fdc7b9242d7fe004c and after 1 hour their system said "transaction failed". I wrote to the support, sent them my screenshots (which showed the output of their site with the mentioned address). but they answered that this wasn't their address and accused me of scam. So be very Careful with this!
---
Gunnar Bergkamp

- February 14, 2020
Lost everything I sent with absolutely no reply to my many requests for support. Should have done some test transactions, but wanted to trust them :(
---
Joel k.

- January 15, 2020
Pretty slow but decent one. 4/4 transactions so far
---
Gunnar

- January 14, 2020
From my previous review I was feeling skeptical about cloakcoin itself, but their support team did in fact respond to me in a timely manner which so far gives me more faith in their project. Will post again if cryptowolf can come through.
---
Gberg

- January 12, 2020
SCAM ALERT!!! Sent a transaction about a week ago and sent in multiple messages/support tickets to get assistance with absolutely nothing as of yet. Most likely just flushed a significant amount of BTC down the toilet. Used this exchange to try to get cloakcoin as this is listed on their website. Makes me think Cloak is a bunch of jokers/scammers too if they are recommending this exchange. Hope they respond to my inquires but its been several days now so ive lost all expectation at any sort of legitimacy.
---
GeoL

- January 7, 2020
Test transaction completed without a problem.
---
HR

- January 7, 2020
Idk, transaction failed, use their support, got my money back and retried.
---
tommythetomcat

- January 2, 2020
Avoid, one transaction from litecoin to cloakcoin worked and other failed with no refund
---
prism

- November 25, 2019
Transaction was due for hours. I got refunded the next day due to price change. I can't tell.
---
CryptoM

- November 25, 2019
Almost 1h for my tx, but I got my funds.
Non-KYC, defeinetely will use again.
---
Mon.aco

- November 13, 2019
Took 30 minutes instead of 15-20 they say.
Also, lost 1% of initial funds.
Submit a Review