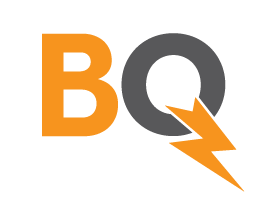 Description
Update
BitQuick.co is the world's fastest and safest Bitcoin trading platform that allows buyers and sellers to indirectly transact via cash deposit, Western Union or MoneyGram by using our trusted escrow system. To purchase Bitcoins on BitQuick, a buyer deposits cash into the seller's account (or at a local Western Union or MoneyGram kiosk), and the Bitcoins are sent shortly after uploading an image of the deposit receipt. You can get started via bitquick.co/buy and go from cash in your pocket to bitcoin in your wallet in 3 hours or less!
Reviews
Jack C

-

January 22, 2016

Said it would take an hour on average, three at the most. Took more than twelve hours, still not confirmed. Customer service didn't respond to my emails. Never using this service again.
---
Brandon

-

January 20, 2016

I use it bi-weekly and have never had an issue. Easily the fastest method of buying BTC. The fee's may a little bit more than other places, depending where else you've looked but are easily worth it, in my opinion. The transfer is usually instant.
---
DasPops

-

January 19, 2016

The team running this bussiness are pleasure to work with on issues when they arise. Have had very good experience buying coins. Had an address issue recently and they got it straighten out in minutes of reciept upload. Look forward to more transactions.
---
C

-

January 9, 2016

Jad and his team are great! You can trust that you will receive your bitcoins as long as you follow the rules. Do not be an idiot and try to deposit a check or do an online transfer! If you do I hope bitquick bans you. Scammer shouldnt even try it here because you will be caught and banned.
---
jj

-

January 7, 2016

Simple. works.
---
Chanel East Coast

-

December 31, 2015

Probably the easiet way to get Bitcoin out there and incredibly fast. The procress only takes about 2-3 hours. The only minor downside is the upmarked price for coins for certain banks.
---
Steve

-

December 30, 2015

"Easy as Pie!" Process was simple and competitive rates. Would definitely recommend... Thanks & Happy Holidays :O)
---
EJR

-

December 29, 2015

It was absolutely amazing! I was initially concerned about how I would access my bitcoins to use them on my ad, but you guys completely handled that in a very short period of time. Its assuring to know that this company isnt some scam. You're great!!! Keep up the good work!
---
Jennifer

-

December 18, 2015

I was a first time user and was suprisef how smooth and quick my transaction was processed. The other bitcoin services I've used in the past are sonewhat complicated and involve too many steps. Quick bitcoin is the most efficient service I've used. I will be using Quick bitcoin for all my new transactions. Great Job!
---
Micky

-

December 16, 2015

Finally, a fast no hassles way to buy bitcoins!!! Had my bitcoins within an hour of purchase!
---
ash

-

December 15, 2015

very fast thanks
---
Sam

-

December 14, 2015

Very fast and excellent service. Keep it up!!
---
john

-

December 10, 2015

Very confusing. I cant find where these bitcoins are. I sent the money via bank deposit send the receipts picture, and now Im stuck cant find any bitcoins and you guys will not reply. Starting to get frustrated being that this is the second time this is happening to me.is this a Scam?
---
owen brown

-

December 7, 2015

prompt service love doing business with you guys
---
coach49

-

December 3, 2015

fast service
---
Badweeds561

-

December 3, 2015

Another fast and secure bitcoin transaction , thank you very much you guys
---
SeanWZLin

-

December 1, 2015

suck! the private key has no backup???
---
Spaziom

-

November 29, 2015

Perfect all around :)
---
Excellent service

-

November 25, 2015

This was a fast & easy way to purchase Bitcoin. I will definately use them again!
---
Orlando

-

November 21, 2015

excellent service!!!
Submit a Review