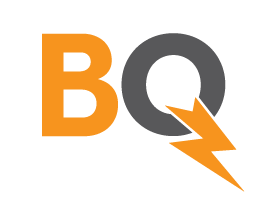 Description
Update
BitQuick.co is the world's fastest and safest Bitcoin trading platform that allows buyers and sellers to indirectly transact via cash deposit, Western Union or MoneyGram by using our trusted escrow system. To purchase Bitcoins on BitQuick, a buyer deposits cash into the seller's account (or at a local Western Union or MoneyGram kiosk), and the Bitcoins are sent shortly after uploading an image of the deposit receipt. You can get started via bitquick.co/buy and go from cash in your pocket to bitcoin in your wallet in 3 hours or less!
Reviews
Kevin Lewis

-

February 29, 2016

Sometimes it's really quick and sometimes slow but that's part of it y'all are the easiest and the best to purchase from
---
Dave P.

-

February 28, 2016

So I screwed up the process initially (that's what I get for doing it drunk at 4am), but even then the turnaround time was incredibly good and they were very responsive with my concerns and getting everything resolved. Will definitely use again.
---
Austin Vasquez

-

February 27, 2016

I had to send in a receipt late due to an accident that kept me in traffic. The bitQuick team was very quick to respond, and helpful in getting my bitcoins and helping me through the process of sending in a late hold. I have bought dozens of bitcoins on multiple sites, but this one is by far my favorite!
---
Nat O.

-

February 27, 2016

My Bitcoin was sent in a timely manner inspite of delays on my part. Highly recommend BitQuick to all your friends and family. Will repeat again! Its a given!! Thanks. Nat
---
Rgj

-

February 26, 2016

Just did my first trans. supper easy, You need a camera device such as smartphone. really quick. I got the BTC in less than 45 min!
---
C.M.

-

February 25, 2016

i have used this service 6 times now and its very convienient. always fast and on the occasion i had a question, which is rare because the website is designed very well and all the facts are easily accesible there. BTC always deposited within an hour, verified abt. 20-40 min latr and good to go. If youd like to find BTC fast and at lower rates sometimes than current, low fees and no credit crds required then bitquick is a great srvice. Thanks bitquick.
---
Tim Wilde

-

February 25, 2016

I recently found BitQuick via an ad on another Bitcoin website, and first thought they were too good to be true. As a seller, I'm extremely pleased by their seller protections, responsiveness, and compliance functionality. I've successfully sold tens of thousands of dollars of Bitcoin through BitQuick and look forward to continuing to do so. Thanks for a great service!
---
Mr.Bean

-

February 25, 2016

I gave it a 5 star rating, fast completed within stated time. first time user and will definitely use again. Beats 5-10 day wait for a bank transfer.
---
Adam

-

February 19, 2016

Excellent service! My Airbutz acct was credited and confirmed with the coins I purchased in less than 30 mins.
---
Rather not share

-

February 18, 2016

I made a bitcoin payment, received all of the notification emails. My backpage account was never credited. Very disappointed. I need answers, where did my money go??Bitcoin, please get in touch with me so this matter can be resolved.
---
Vaughn

-

February 16, 2016

I received my bitcoin quickly as normal, but it has been over 2 hours with no confirmations. Wondering why it is taking so long to be confirmed?
---
MDMenzel

-

February 16, 2016

Love these guys I use them all the time.... the best service out there for quick bitcoins at fair prices. Legit and highly recommend them over and over....
---
DigitalGangsta

-

February 16, 2016

An exceptional service which has truly evolved over time but also kept it's central, unshakable commitment to excellence and customer satisfaction. On the off chance that something gets messed up about the order and I am contacted by support the issue is always quickly resolved. THANKS JAD!!!
---
Austin

-

February 16, 2016

I have been using BitQuick for several weeks and have been very impressed. It has been flawless and the few times I've contacted support, they have been very quick to respond. I expect to be using them for a long time.
---
CofeeintheJar

-

February 13, 2016

Good company! Reliable!
---
James A

-

February 6, 2016

Amazing service! l am well pleased and would confidently recommend... Cheers!
---
Ed

-

February 5, 2016

The process was so simple it was great! I'll be a return customer
---
EG3

-

February 3, 2016

Overall not a very difficult process to complete. But it did take 3 hours to receive bitcoins. Not too satisfied with about that. Would use the service again.
---
MDM

-

February 2, 2016

Great experience every single time...... I use them weekly and rarely buy bitcoins anywhere else. 100% recommend and those other reviews aren't fair because it says 3 business hours. So check the hours of operation then order and I'll bet you get your coins quickly......
---
John S

-

January 25, 2016

Beware! Because of btc price fluctuations they are delaying transactions, and making people wait! They emailed me and said it would take another day and gave a vague reason. I usually trust these guys but now, they seem to be in the exit scheme things it would seem, I will update if they pay me, but they said unless it goes past 24 hours they will not refund fees. So get this you have to pay to get poor service.
Submit a Review