2.31

35

reviews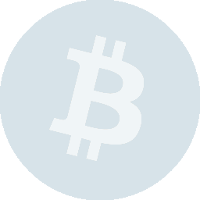 Description
Update
The simple New Zealand currency exchange site serving those trading between bitcoins and NZD
Reviews
Write a review
Rebecca O leong

- March 14, 2023
Excellent service; always willing to advise on the best options for you. I would strongly recommend Lady Maria to anyone in need of a bitcoin and forex account manager.
WhatsApp:+17326309483
---
- December 7, 2016
It was good while it lasted as a minimal service however basically scummed to a small market and lack of banking support so closed down.
---
Bitman

- October 13, 2015
This review is pointless as any one can post a fake review.
BitNZ is basically a non-profit run as a hobby. Both NZBCX and bits are pretty good for what the service they provide considering the size of the market. They are far better and have better pricing than the overseas exchanges.
---
shr

- August 31, 2015
Have used the site a bit and it does work fine but very slow service, also people must be running bots or scripts on the site because I can site there placing buy orders and less than a second later the same bid but .00000001 higher has been placed, thats just taking the piss really.
---
Johnny

- August 13, 2015
Deposited over a day ago, no reply from general enquiries or support, or sign of $ in account, how long does a deposit take to clear / is this normal ? Heard he's usually good.
---
eyeball

- August 12, 2015
Have used BITNZ.com a number of times all easy transactions and went smoothly - great on-ramp.
Tip: 13H74rLUmppmje1LygYxrEm1zyABNJFrUo
---
bitcoinzz

- June 19, 2015
@Daniel is very trustworthy, I am sure he does not earn very much with trading in bitnz but still he returned all the money from the hack. I see people complained about he asked for donation. he did not get much money from donation. Maximum amount went from his pocket. I have always got my money back within next 2 days. Real gentleman and trustworthy trader
---
Mckoy

- May 25, 2015
Bitnz didn't lock down their mail server. Caused me to loose over 3 thousand dollars. No replies to emails, no accountability.
---
Maxie21

- November 3, 2014
Interesting to hear people have had their money or bitcoins refunded following the August hacking. I'm still waiting. No replies to emails. Makes me wonder??
---
MS

- October 7, 2014
@coinboy - Daniel is a very nice person who has resolved customer issues when ever raised.
---
coinboy

- October 7, 2014
I am sad to hear that the owner paid money from his own pocket. But from the customer point of view when the site makes money it goes to owner's pocket, so when there is a security glitch in his site it is his responsibility to pay it back. Also the owner should have made mandatory security arrangements upfront. I did read some reviews in reddit too, and owner have taken donations from customers . My personal opinion he should not have asked for donation. Also site was down for few days after attack. Taking days to bring back a site is not good for active trader. I got my money refunded, but i will stay away from trading in bitNZ until i am convinced about the security.
---
MS

- October 7, 2014
I've heard bitNZ for four years and had problem always. They lost of bitcoins due to an external email server security issue and the same problem continues even now. The site was never improved and all the security glitches seems to be a threat. No proper customer support
---
RK

- October 5, 2014
stay away
---
MS

- October 5, 2014
I've used bitNZ for four years and never had a problem. They lost of bitcoins due to an external email server security issue and the owner paid everyone back with his own money. This exchange is very trustworthy, the worst that can happen is a delay of a day or two for deposits to be processed.
---
More Frustrated

- August 21, 2014
NZ's own MtGox.
---
Alan

- August 20, 2014
The website keep hanging on executing the trade.
---
Kane

- August 13, 2014
I have used BitNZ multiple times without any problems. One time I deposited some money(quite a sizeable sum) without a code (through the Westpac Smart ATM. Do a deposit without a card and then enter the details you're supposed to), but I rang Daniel and he was happy to sort it. He sorted it within 24hours. I was pretty wrapped. The website isn't very flashy, but the rates are cheap as. Plus it's the easiest way to exchange Bitcoins in NZ.
Tip: 12P1tjePNHtC9BvrhjsPEkohnP9ZYE6W3Q
---
Jason

- August 2, 2014
Very nice and very good exchange. A bit slow due to low trading volumes. Was very quick to response to Heartbleed which suggests that the owner is very security concious.

Have done many trades and deposit/withdrawal cycles to gauge trust in the system. Met the owner at a Bitcoin Meetup in Auckland and he seems like a pretty cool guy.
Tip: 1K4Asr83ZCQ1tHDPTM4nnFwNFfiXMiY8Fz
---
Jenifer

- July 16, 2014
Mr Owner, care for customer first, then you can care about profit.
---
ak

- July 8, 2014
Fee is less , it doesn't mean service to be cheap. Needs lot of improvement.
Submit a Review