2.33

3

reviews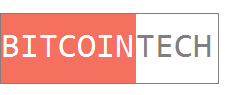 Description
Update
We are Bitcointech team. Bitcoin enthusiasts since 2012. Our specialization is in Bitcoin hardware for the Bitcoin ecosystem.

Our wide rande of products is build using cutting edge technologies, enabling easy and intuitive solutions to mine, store and manage your bitcoins.

We can help you with any Bitcoin tech related questions from mining to custom private key storage solutions and much more.
We have always in mind the golden rule in the Bitcoin world: "If you do not own your private keys you do not own your coins."
We have also manufactured custom build docking station for TREZOR hardware wallet.
Reviews
Write a review
Sam John

- December 3, 2023
It was my first time investing in Forex and i was really scared not to invest in a wrong company, then I got introduce to this great platform / company
where i met Lady Maria an expert trader who's truely honest and understanding, i was bold enough to invest in her company. Lady Maria is a God
sent to me and my daughter, She managed my trading account to my greatest surprise i was rewarded with shocking profits week after i invested, Thanks Lady Maria,you've changed our lives, I never thought of becoming financially stable after all I've been through. I have no regret investing in this
great platform and it's one of the best decisions I ever made, now I'm living a stress-free life and paid all bills.
Please feel free to contact her for trading advice and assistance.
WhatsApp: +17326309483
---
drstrange

- September 2, 2017
I agree with the previous post, BitcoinTech are a scam...made a purchase at their online store and have received nothing; no goods; no responses to emails.
Tip: 32xmhtubEa9zER8AkJGim12tRi5GMJfSTx
---
Most likely a scam!

- May 12, 2017
Everyone, be aware of this site!
I have ordered from them a long time ago but received nothing.
I Tried to contact them over phone (no answer/not in use).
No answer on email.
This really looks like a scam to attract contact information from Cryptocurrency / Bitcoin users for nefarious reasons.
After this i have received suspicious emails from my exchange where someone tried to register an account with my email. This was probably done to verify if an account already exist on the exchange with that email address.
Take care everyone, please donate if you find this information useful
Tip: 1LaRTzsnso7sdqRVJZhPTZ4TALWSLKuS8a
Submit a Review