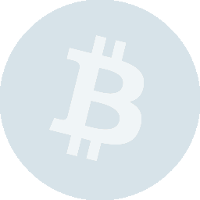 Description
Update
ShapeShift is a web and API platform formed in August of 2014 to provide instant Bitcoin and altcoin conversion with the maximum level of consumer protection and efficiency. Users do not have to create accounts, deposit funds, or provide private personal information. This keeps the users safe from identity or financial theft – a critical improvement in exchange technology. The company has a strict "No Fiat" policy, meaning it does not use banks or political currencies anywhere in its operations.
Reviews
Criptocrunch

-

March 22, 2018

Resumiendo, es uno de los mejores servicios, qué hay para hacer intercambio de divisas digitales, sin pasar por un Exchange, y mucha más seguridad, a mí también me ha pasado alguna cosa, llamada al servicio, y respuesta inmediata no podía ser a lo mejor que tu ancho de banda sea tan poquito que le cuesta mucho a tu ordenador no sé lo que te puedo decir es que cuando se satura cualquier blockchain, pues el servicio lo nota igual que cualquier transacción que hagas tú yo o cualquiera. También hay más
---
Criptocrunch

-

March 22, 2018

A ver la gente que dice ser esto es una m*****lo primero les diría que estudies un poquito lo que es una red blockchain que si has cambiado Ether y té tardado un poco más de lo normal tú no eres capaz de pensar que a lo mejor puede que las redes estén copadas tú has mirado cuántas transacciones hace por segundo Ethereum, pues como vosotros me ha pasado a mí me han devuelto un cobro que se ha hecho mal o sea un servicio de primera pero siempre la gente quiere más y quiere más y no sabe porque pero se queja y todo es una m***** y tal y cual os animaría a todos esos bitcoin es que habéis entrado hace muy poco que comprareis algunos libros y que estudiar ya que esa va a ser la mejor inversión de toda vuestra vida venga un saludo y buen rollo
---
Annoyed

-

March 6, 2018

Waited for a long long time for transaction to complete. The ETH transaction had 1000's of confirmations in etherchain.org and yet ShapeShift still indicated awaiting confirmation. The smells like a scam. After I generated this exchange from ETH to BTC I send another transaction through MorphToken at it was processed reasonably quickly. I am not suggesting MorphToken is reliable and the go-to exchange, the jury is till deliberating. I will never use ShapeShift again. Like another reviewer commented, I would only recommend ShapeShift to my enemies.
---
Duff

-

February 27, 2018

Your exchange rates are a joke, understand you need to make money but now you are taking the piss and greedy. Crypto is an emerging community which originally you were contributing to, now it seems you are just gouging as much as you can get.
---
Pinky

-

February 24, 2018

When you are exchanging on shapeshift, open its page on another browser too and take screenshot of prices when transactions occur. You will see that they are CHEATING people by showing WRONG price as final rate. When you calculate it is correct but send transaction always are less than real price and receive transactions are higher than real price shown on your other browser at the exact moment. They are CHEATING. I have proof!
---
John

-

February 20, 2018

I was trying to buy some VTC and exchange failed. Now have to wait 30 days to get my money back! I didn't done any research and now im screw! do your research! shapeshift has tons of bad reviews on reddit
---
Manuel

-

February 19, 2018

Sent 2 ltc to get some siacoin and I had to wait two month before actually receiving them. Wouldn't trust shapeshift too much!
---
tim

-

February 19, 2018

horrible customer service! i only recommend shapeshift to my enemies
---
mo

-

February 19, 2018

Bad customer service! 45 days and still waiting for a respond. ticket number #147032.
---
Brittnee ShapeShift

-

February 19, 2018

Hello, If you are having issues with a ShapeShift transaction, please open a ticket with our customer support team. Our current customer support response to refund time is 7 days. If you need more assistance with your ticket, please send us an email or reply to your customer support ticket.
---
aimee

-

February 18, 2018

im new to crypto and didnt have a problem using shapeshift but lost money with changely. i will continue to use shapeshift even if people on here dont like it. they prolly used it wrong
---
ben

-

February 18, 2018

Never had a problem. Great service that I use regularly both in Exodus and via the website. Fees were high across the board in December. Not experiencing high fees now. Can't blame them for what network fees were costing at the time. Some people just don't understand how much network fees really are.
---
Pickledzebra

-

February 17, 2018

It's a nice service, particularly as a built-in utility in Exodus Wallet. However, the convenience appears to come at a pretty premium price. Rather expensive way to exchange cryptos. Exchange rates need to better reflect actual rates on the exchanges. Technically I would give it 4 stars, but as the likelihood of actually using it, the costs are a disincentive.
---
Dave

-

February 15, 2018

These people at Shapeshift are crooks.I lost .195 bitcoin with them despite sending the proof from Trezor that my wallet could not have generated the address they sent my coins to.No help from their admin who disclaimed all responsibility and also the CEO Erik who is not answering my emails.
---
suti

-

February 14, 2018

good working
---
billinorlando

-

February 12, 2018

To bad, we can't leave a negative star. Hello all. My first post but I think it's important to share this with you all. I sent in to shapeshift ( "SS" for short ) 0.0501 LTC to buy some doge. But for some reason, it didn't go through and I got back 0.0351 LTC Leaving me a short balance of 0.01659 LTC I filed many emails with them and there best answer was. It was the minor fees that took my money. Really man? Miner fees are ONLY 0.001 LTC or 100K latoshi So, I take it that they have scammed me out of my 0.01659. I will try to find many websites and pass the word. We should use other sites like changelly I have used them a few times with no problems very user-friendly too. I have enclosed two pictures so you can see how well they tried to scam me. Thanks for your support. Billinorlando
---
Ava Parsons

-

February 12, 2018

Transaction fee was ridiculous, a good way to extort people huh? ... They are nothing compared to changelly or midaswalletcom which is the best crypto exchange for me right now.
---
AJ80

-

February 11, 2018

Failed receipt of OMG. Reported with full transaction fail details within 24hrs. Took 8 days to reply saying I would get BTC refunded. 3weeks later and nothing... Had to resubmit contact ticket. Luckily was a smaller ammount to test wallet, if it was a larger ammount I´d be screwing. Terrible service, not recommended.
---
Reviewer

-

February 10, 2018

best platform to flip any coin
---
Bobo

-

February 5, 2018

I've used Shapeshift numerous times converting ETH to XMR. Rates were essentially what the division was between the markey rates at the time. No issue with pricing at all. I used Laptop wallets and my Trezor to do the exchange. Anyone stupid enough to use their exchange wallet to use a service like Shapeshift deserves to lose their money. Exchange wallets are controlled by a third-party - the whole point of crypto-currencies is freedom from the U.S. and other governments looking up your rear-end all day and telling you what you can and cannot eat because a terrorist might pop out of your toilet at any second. Take control of your finances, but if you're too stupid to be careful and are prone to do stupid things, better not to use Shapeshift.
Submit a Review