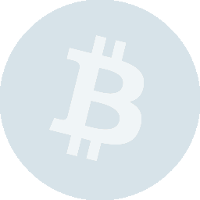 Description
Update
ShapeShift is an instant exchange for Litecoin, Bitcoin, Peercoin, Dogecoin, Darkcoin, Namecoin, Feathercoin, Blackcoin and other cryptocoins. As a new service, it is the fastest way to trade between these digital currencies. An exchange between coins on ShapeShift takes only a few seconds, and no account is needed. There has never been a faster, easier way to exchange Bitcoin, Dogecoin, Litecoin, Peercoin, Darkcoin, Namecoin, Feathercoin, Blackcoin and other cryptocurrencies. You can use ShapeShift to convert instantly between these altcoins individually or in an automated fashion. Exchanges typically occur in less than ten seconds. ShapeShift respects your time, privacy, and security, and so the exchange does not require accounts, passwords, or your email address. For example, if you are looking to buy Litecoin, but don't want to store (and trust) your funds with another company or wait for deposit confirmations, use ShapeShift to buy Litecoin instantly using Bitcoin, Dogecoin, Peercoin, Darkcoin, Namecoin, Feathercoin, Blackcoin, etc. instead. ShapeShift is for both casual buyers and sellers, but also for traders looking to exchange quickly between digital currencies. ShapeShift is how digital currency exchange should be. Further, you can use the API to integrate ShapeShift into your Bitcoin website or service, enabling you to accept Litecoin, Dogecoin, Peercoin, Darkcoin, Namecoin, Feathercoin, Blackcoin and other supported altcoins automatically. For example, when a user visits your site and wants to pay with Dogecoin, the ShapeShift API will take the Dogecoin payment and convert it to Bitcoin automatically for you. For automated traders and programs, the ShapeShift API is available with full CORS support.
Reviews
SeaKing

-

January 22, 2018

Poof! lost $700 just like that. Exchanged LTC in to XRP and watched the money leave my coinbase and vanish, never to enter my wallet. Submitted a request , sent them sceencaps of the block chain, addresses etc, and got my confirmation number in an email from them three weeks ago and never heard back. They obviously have little to no one working on cases, they simply take your money and ignore you.
---
MauiJim

-

January 19, 2018

I have been successful in transferring/converting Bitcoin from my Blockchain.info wallet to Vertcoin in my Electrum VTC wallet, even after inadvertently closing my browser and losing my Shapeshift transaction code. That transaction took more than 4 hours due to congestion noted on the Blockchain.info side but was successful and I received more Vertcoin than expected. I read the reviews of people losing their money on Shapeshift which may be due to using a cryptocurrency exchange wallet with possible Shapeshift process incompatibility. The above wallets that I used provide a 12 word recovery phrase and URL which you don't get on most cryptocurrency exchanges. Though convenient, I would advise to avoid using an exchange wallet that hasn't proven fully compatible with Shapeshift. Blockchain.info has a partnership with Shapeshift which may be an advantage. I live in the White Mountains of Arizona and am not affiliated with either Blockchain or Shapeshift. Best wishes for safe and secure trading success!
---
Drey

-

January 18, 2018

Error for exchanging bitcoin deduct bitcoin from my account for nothing.customer service email me telling they are busy than ever if they are busy they should be fixing the problem coz lots of people is using it it means they making money why hire some people or add more that can do the job
---
Регим Мамедов

-

January 17, 2018

Would rate it zero stars if had an opportunity to do so. My coin withdrawal is stuck for 16 days now - cannot sell it, nor exchange, Meanwhile the price is plummeting... Customer support is absent - no response whatsoever. Stay away by all possible means if you care about your money. I was careless not to read all reviews about this "exchange" before actually depositing my coins there. This is a scam "exchange".
---
Josh

-

January 15, 2018

They didn't steal my money. Always a good sign
---
burntminer

-

January 15, 2018

undisclosed 4% fee, at least, hidden in exchange rate. It would be OK if they disclosed it, but slimey since they dont
---
tom

-

January 14, 2018

*** CAVEAT EMPTOR *** This is total SCAM. They use woman to appease angry clients while they're stealing every other account! Get the word out people on EVERY website possible. I found them on a YOUTUBE site. Good News! There is talk of a class-action lawsuit coming against the company, the principals and all employees. Maybe we get something back.
---
Samir

-

January 14, 2018

Worst experience and customer service ever - coins stuck on their website, and they do not even react to tickets.
---
Shapeshift Scam

-

January 14, 2018

100% scam at this point. The system is setup in a way where you will easily lose your money to them because of a failed transaction and they supposedly have this failed, convoluted, "lengthy" process for returning your coin (read: no process). Obviously a ridiculous infrastructure that no one would create unless the plan was to get horrible feedback and take peoples coin. Its all good, Erik Tristan Voorhees (CEO). Probably not a good idea to create a lot of enemies in the crypto space. What goes around comes around.
---
Darko T.

-

January 14, 2018

I've made 4 transactions in the last days using shapeshift and they stole my money! The transactions never went through and i got -100 euros for this. I advise everyone in future to stop using shape shift! They know that they have problems but they intentionally don't stop the transactions or give warning just so they can get the fee from the people! That is stealing and for that you go to jail! Cheers
---
James Smith

-

January 14, 2018

worst customer service!!! DO NOT USE SHAPE SHIFT
---
Roy

-

January 13, 2018

Smooth transaction which took about 30 minutes to complete. I have used this service about 5 times with no issues.
---
Mike

-

January 13, 2018

Just like everyone else on here, I got ripped off for $200. It's been a week now. I don't understand how shapshift can do this to so many ppl. I watched an anonymous video on you tube....it says they have 15 days to refund everyone or action will be taken. Crooks. I will hunt you down & get my money back. I have read reviews that ppl have lost thousands.
---
Ola

-

January 13, 2018

If you are a newbie in the crypto space and decide to use this shifty web app for exchange of cryptocurrency I am going to tell you this, it is good if you know what your doing, but I had an order which I did and over 3 weeks they have not given me feed back with my refund, it showed order completed but never got delivered because of no destination tag! so i contacted them on this and support has not gotten back to me , now the ripple is worth peanuts and value of the coin I sent has deflated, how am i to call this service beneficial? have tried others and they respond within 12 hours! shape shift has not respond to my issue over 3 weeks!!!!
---
Xmr believer

-

January 13, 2018

Dunno what's wrong with any of this complain,but i did twice succeed transaction with them. The bottom line is do not use an exchange wallet for your source of coins to transaction. Use a wallet that you can control (GUI wallet for XMR example). First time transaction with them kinda mess but i got back my coins to my wallet within 15 minutes despite the coins are deducted (transfer fee). And there are "mining fees". you should read it first in their faq before proceeding in transaction.
---
Ghelai17

-

January 13, 2018

Omg.. Supposed i will make some transaction here but after i have read the reviews i quickly changed mind..all of the reviews here are negative feedback.. So thanks for the information!
---
Shame on you

-

January 12, 2018

My name is Salam I just lost 1.6 ETHEREUM worth 2k with shapeshift Don't do business with them
---
King Dubai

-

January 12, 2018

Believe me guys I have my friend just lost allot of money with shiftshape and he can't get it back becuse their website was hacked or they are bunch of hackers sitting behind their computer telling poor people's money Shame on you
---
Jeremy s

-

January 12, 2018

Hello investors This website not for you or anybody ! They will make u run behind your money than after 2 weeks they will tell you I am sorry we can't locate your funds please we can't help u
---
Mike Kong

-

January 12, 2018

They are scammers My friend just lost 2k with them they took his money and emailed him back with oh !! You send your money to the wrong addrsss bs . When he tried to contact them on Facebook they blocked him so the others won't see the issues or any thing negative about them. Guys believe me we have approved Stop using their website
Submit a Review