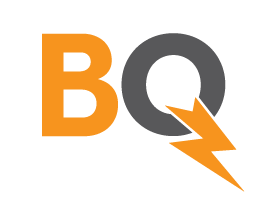 Description
Update
BitQuick.co is the world's fastest and safest Bitcoin trading platform that allows buyers and sellers to indirectly transact via cash deposit, Western Union or MoneyGram by using our trusted escrow system. To purchase Bitcoins on BitQuick, a buyer deposits cash into the seller's account (or at a local Western Union or MoneyGram kiosk), and the Bitcoins are sent shortly after uploading an image of the deposit receipt. You can get started via bitquick.co/buy and go from cash in your pocket to bitcoin in your wallet in 3 hours or less!
Reviews
Ronei Dasilva

-

August 12, 2014

SELLERS DON'T SELL YOUR BTC HERE!!! Few months ago, I did use them as buyer was perfect, but now did try as seller, their rules is only cash deposit that is a FcK lie, when I got the email that was asking me to confirm the deposit, the first thing I did check my bank account, and there was a pending balance (pending is mean no cash deposit), and send them an email telling that, they even give me the right to proof it, they just release the coins and period. This thing just happened few hrs ago from now, so hope those 2 deposits will not return after 5 business day, if so will do another review. So now sellers is in your hand, if you want to lose your coins go ahead and do it there and good luck.
---
Jim

-

July 30, 2014

New users, be aware that you only have 3 hours to make the deposit and upload the receipt. Great customer support.
---
NameDeclined

-

July 29, 2014

Over 6 hours and still no coins, starting to worry...
---
Keshia Marie

-

July 23, 2014

I submitted my order in wrong, I thought I was going to lose my money but bit quick helped me very efficiently and got my coins within the hour.
---
ballin collin.

-

July 10, 2014

I was a first time buyer and this was actually a really simple and quick service. If I had issues they got back to me by email within 2 minutes tops and provided everything needed to make this a fast and pleasant expirience. What a kickass service.
---
Tee Bee

-

July 8, 2014

Has always been a reliable and fast way to purchase varying amounts of btc so you can invest on the side while still being able to buy small amounts for e-shopping and not dip into your rainy day coins...and its just as simple and reliable whether you buying $300 or $30 worth. A+++
---
Aspasia

-

July 4, 2014

You guys have been so good to me 1)even when I screw up a little bit, it can be fixed 2) the tech team treats me like a person first, a customer second (that's so unusual 3) I have a bias against technology, I think it will catch on and become a movement, and you can say you saw it here first; that being said, I'm never treated like some idiot because of it I adore your service and that will make me a loyal customer!
---
Devin

-

June 25, 2014

Very quick. Very simple. Couldn't really ask for more! Wonderful site and my go too.
---
Antoine G

-

June 24, 2014

This site is top notch. I needed a rush and shazzzam done! 👍👍👍👍👍👌👌
---
BG

-

June 21, 2014

Fast and easy service. Highly recommend!
---
JGB from Texas

-

June 19, 2014

I even screwed up my first order, and they were able to get it squared away, and the transaction completed without incident.
---
Gabriel

-

June 17, 2014

Wish I knew them earlier, very convinient than alternatives, doesn't require giving them my credit card/bank acount or ID, and got my bitcoins within a couple hours. The support team actually took time to make sure I have the private key before sending over the coins.
---
Nick

-

June 14, 2014

Much more convenient then alternative methods.
---
Gentry

-

June 14, 2014

Everything worked out within 3 hrs. Great job guys I will be back to do lots of business
---
Anon

-

June 14, 2014

By far the easiest way I've found to buy bitcoins. Whole process took about 2 hours total. 5 stars.
---
ed

-

June 13, 2014

Very impressed. I will definitely be a repeat customer.
---
Gentry

-

June 13, 2014

I'm going to keep this vary simple. By far the best way to buy bitcoins period. I have been one of those guys that's skeptical about buying this way. Boy I'm glad I Google search this today placed my order in 3 mins to a 5 min ride to sellers bank uploaded receipt and done... OMG I haven't even gotten the them yet but I'm 100 positive that this works. Great job guys. Will update once I receive.
---
would use again!

-

June 7, 2014

Worked just as described, no issues. Easiest way to get BTC!
---
mr doopenstein

-

June 5, 2014

Was hesitant at first and almost went with coinbase, but thank god I didn't. Everything went super smooth, got my bitcoins within an hour. Will definitely use this as my bitcoin source from now on.
---
LilBit

-

May 28, 2014

First time using this service and gotta say I am impressed.Ran into problems with my first deposits.Went to my local BofA and when I presented them with the 2 deposit slips they typed a few things into the computer then the teller called another employee over..they said something about crypto and bitcoin (the account is under the name CashToCrypto,LLC.On a side note I had an issue like this with localBitcoins when I tried to make a wells Fargo deposit on an account that explicitly had BTC in the name.) and then did some more talking in hushed tones.After about a minute of this they asked me if it was my account I was depositing into and I said no,they then send they couldnt process the deposit and when I asked why they replied "we can only release that info to the account holder".They took a look at the second deposit slip and before typing anything asked if this was my account,I replied no and they said they couldnt process that deposit either,even though this account was just under someones name with no allusions to Crypto.So this was in the right as the banks were closing so there was no way to try a different branch that night.As a result I wasnt able to fulfill the hold and thats 2 strikes and even though it was not my fault I feel bad now beccause the 3 hours I had the coins off the market they couldve possibly sold to someone else and I feel bad for the seller.So first thing in the morning I check and they are still available I put a new hold on both and try a different branch.This time I tried the one that didnt have crypto in the account name first and Voila perfect seemless transaction..no questions if it is my account just a few keystrokes and done.Now CashToCrypto......same shit,funny looks a lil conference and hushed conversation,questions about ownership and the same BS "we cannot process this deposit and we cant tell you why".So I try to use the provided URL for the one successful deposit for photo upload and it wont work form my android smartphone.I am quite a distance from home and 3 hour mark is approaching so it is a mad dash to find a public computer.I find a library and after signing up for a card I get on to find an email stating I have been banned for (I actually had 4 but it was the same 2 twice)buyer holds not being completed.I replied to the email with a pic of the completed deposit and an explanation of what happened.Within a few Minutes a reply was in my inbox apologizing for the inconvenience and confirming my completed Tx and letting me know I was unbanned.This was amazing to me because BTC related customer service has been horrible to non-existent in my few years using Crypto.This was fast and courteous service.....WOW.I immediately placed another hold from a different account (with just a first and last name as account name)for the amount I was trying to get from CashForCrypto.Went back to the bank and Made deposit without issue.Once again tried to use the direct URL but couldnt attach photo with my android phone.Ran home,sent photo and within moments had email reply that it went through.Now for the part that has been the bane of so many currency exchanges services.....the wait for the coins to hit my wallet..will it be 12 hours?days?a week or more?Within 2 hours my first Tx has 10 confirmations and is securely in my wallet.However the same cannot be said of my second Transaction that one took 17 MINUTES...that is not a typo.17 minutes to show in wallet and at one hour mark it has 3 confirmations. TL:DR-First w transactions didnt go through because bank had secret reasons(IMO they saw the words Crypto and wouldnt proceed).2nd attempt at different branch worked for the account without Crypto in the name.However I couldnt get photo uploaded in time.Got a ban for unfulfilled Holds.Explained myself got prompt and courteous reply.Unbanned.Made another Hold(with account that had only a name attached,no BTC or crypto).Went to bank worked like charm.Received coins from first Tx in less then 2 hours and Received coins from 2nd larger Tx in 17 MINUTES.EXCELLENT company will see y business again. 1 LINE SUMMARY-Courteous,Helpful,Prompt and Professional-5 Stars
Submit a Review