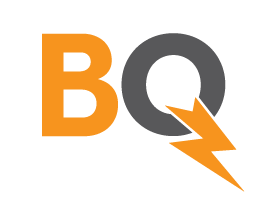 Description
Update
BitQuick.co is the world's fastest and safest Bitcoin trading platform that allows buyers and sellers to indirectly transact via cash deposit, Western Union or MoneyGram by using our trusted escrow system. To purchase Bitcoins on BitQuick, a buyer deposits cash into the seller's account (or at a local Western Union or MoneyGram kiosk), and the Bitcoins are sent shortly after uploading an image of the deposit receipt. You can get started via bitquick.co/buy and go from cash in your pocket to bitcoin in your wallet in 3 hours or less!
Reviews
Rascal

-

December 20, 2016

Took about 5 mins from when I sent the receipt to when I got the initial payment, fully confirmed within 30 mins. This is my first time and I WILL BE BACK! Just remember to write the "no refunds" statement on the receipt and when writing the account # on the deposit slip triple check it. Also, you might already know this but I didn't as this was my first time, you put THEIR NAME on the deposit slip, not yours.
---
Juan S

-

December 13, 2016

Try emailing them and they take forever to respond, they need to take their service more seriously, and do a better job, without that I will continue to use Local Bit Coins
---
Olu

-

December 12, 2016

This is my second time purchasing coins from BitQuick and I must confess this is the best service I have used so far! What more can I ask for. I reside in the west coast, I found a good order and placed an early order but to my understanding they only use the ET timing to transact. I was going to be few minutes late on the time given to complete the order because of the time difference for banks to open in West coast but I was able to email and notify support about the current situation about the payment, that I was going to be few minutes late, and if I should go ahead and complete the order or cancel it and I got a quick response from them to proceed that I have been given an extended grace period of time and everything worked out perfect, Coins sent was less than an hour. Definitely will use them and recommend to friends.
---
Anonymous

-

December 8, 2016

Have used them multiple times without a hitch, most of the time coins are sent to my wallet within 30 mins of uploading receipt. I would highly recommend. You have to watch the buy orders like a hawk because these coins get scooped up fast.
---
Colton

-

December 7, 2016

They are simply the best i, i was meant to write the review yesterday but i got caught up with important things finally all the verification was made and i got my bitcoin funded though it took more that i expected but am glad that i did not miss out on on the chances of the what the bitcoins is needed for . Thank You Bitquick.co and Chad Davis you are really a Darling.
---
coachk

-

December 6, 2016

NO BETTER WAY TO TRADE! very fast and great customer service! always anonymous
---
GXR

-

December 6, 2016

I made my 1st purchase on a Fri. I emailed a couple of times over the weekend after no funds were rec'd. But on Monday they responded & explained it was delayed b/c it was my 1st time. I did have anxiety for those 3 days, but it all worked out & i am inclined to use them again.
---
Bitcoin guy

-

December 5, 2016

This is simply the easiest, quickest way to buy BTC on the Internet. It has never taken more than 15 minutes once I make the deposit, and I even bitched once and got a very friendly and conciliatory note back. Overall I highly recommend these guys. They rule.
---
Colton

-

December 2, 2016

its been 3 days now and am still not well attended to , please Chad Davis i need speak with you please , your company has been a very good company to me and my sister but since 3 days ago am no happy with the way i have been attended to. leecolton1111
---
CompHosp

-

December 1, 2016

Was going to use one of the ATMs but the parent company had some issue and referred me to this website. Setup an account or whatever and submitted my ID along with the need to buy 3 bitcoins for a ransomeware infection. The Guys were helpful as I had questions about the procedures along the way. Went and made a deposit and then had to resend pictures with the deposit slips, Driver's License, my face all after I had followed the transaction policy. Seems like any questions or verification should have been included on the frontside. As you probably know, after you send you money you are at the mercy of the other party. As this is more of a brokerage, I sent my money and then had to worry they were going to give me mine. Not a good feeling, although every thing turned out good in the end.
---
Jay S

-

November 29, 2016

Invalid account numbers, and no customer service. Poor operation, even hounds you on facebook to be friends and wastes lots of your time. BEWARE!
---
Johnny S

-

November 28, 2016

Poor service! Responds to email but offers no help! I think they let new bees enter any account for payment without verifying!wells rejected deposits to 2 people
---
John S

-

November 28, 2016

I have been using them forever and today their customer service does not respond, and their account number given to me is invalid. No follow up. Will leave another review when corrected. Crowder WF acct # is INVALID.
---
Lush

-

November 26, 2016

Following my update. I recieved my coins after I was able to speak to chad. I did extra verification by taking taking a picture of my ID and receipt. And my coin was released. Overall I rate them 4.Great service tho. I will be buying more from them now that I am verified.
---
lush

-

November 26, 2016

It never stated on the website that it would take more than 24hours for first time user buying coin. I paid 500 cash deposited uploaded the receipt and my ID and it's over 24hours and still haven't gotten an email or my coin. Support is a pure joke, they would even regard you as someone else if care is not taken. Buy at your own risk.I just emailed chad and he said they are trying to get hold of the seller for btc. This is troubling and I have been worried. I would keep you guys posted with another review when and how long it took them to send my coin. I hope in the next 1hour.
---
eunice

-

November 26, 2016

it s fast and so simple. i received it fast . thanks to bitquick.co
---
stanley

-

November 23, 2016

I placed 2 orders for coins yesterday amount totally $2000. I paid in cash have all requied paperwork never recieved my coins and support is not helping period. I was able to reach A support member name Brian who took my he was going to take care or it for me after 30 mins of waiting I called back and was told he let for the day????? wtf then I was trying to get help from the person who was on the phone rude and hungup on me its now 30 hours since my order been please I have nothing and no one has reach back
---
andy

-

November 22, 2016

i like it as buyer and works fine, good support too.
---
seller

-

November 16, 2016

great experience selling, was able to get above market rate ~3.5%. usually i have to pay 1%. will use again if i need to sell btc
---
Justdamn

-

November 12, 2016

Absolutely the BEST way to get Bitcoin.
Submit a Review