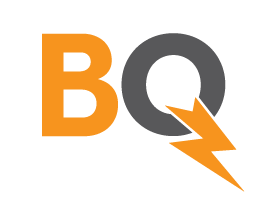 Description
Update
BitQuick.co is the world's fastest and safest Bitcoin trading platform that allows buyers and sellers to indirectly transact via cash deposit, Western Union or MoneyGram by using our trusted escrow system. To purchase Bitcoins on BitQuick, a buyer deposits cash into the seller's account (or at a local Western Union or MoneyGram kiosk), and the Bitcoins are sent shortly after uploading an image of the deposit receipt. You can get started via bitquick.co/buy and go from cash in your pocket to bitcoin in your wallet in 3 hours or less!
Reviews
dave

-

October 22, 2014

===== Comments regarding the legality of bitquick.co ===== This is a US based company. I checked with FinCen and they are NOT registered as a MSB! The issues I'm having seem to be exactly what a MSB was created for - to make sure an exchange doesn't run off with money of a customer! The MSB puts strict protocols in place to prevent fraud and to make sure a customer will receive their money. For those that don't know, a MSB classifies anyone who is involved with a virtual currency like bitcoin as either a "user", an "exchanger", or an "administrator". If you ever hold a private key for bitcoin, then you ARE one of these three according to FinCen. http://fincen.gov/statutes_regs/guidance/html/FIN-2013-G001.html The bitquick website says they are NOT considered an MSB, but FinCen could not be more clear about this. They are violating both the letter and the spirit of the law. Let's take a look at these classifications as defined directly from FinCen: 1) "A user is a person that obtains virtual currency to purchase goods or services." 2) "An exchanger is a person engaged as a business in the exchange of virtual currency for real currency, funds, or other virtual currency." 3) "An administrator is a person engaged as a business in issuing (putting into circulation) a virtual currency, and who has the authority to redeem (to withdraw from circulation) such virtual currency." Out of order, let's decide where bitquick.co falls: Re: 3) Bitcoin is unique in that it is decentralized and therefore has no administrator. Therefore they are not one of those. Re: 1) They are not obtaining bitcoin to purchase goods or services. That is what I am doing as a customer. Re: 2) They ARE engaged as a business (They're a registered LLC). They ARE engaged in the exchange of virtual currency for real currency. Therefore they ARE considered an exchanger. Further down in the FinCen guidance it also states: "An administrator or exchanger that (1) accepts and transmits a convertible virtual currency or (2) buys or sells convertible virtual currency for any reason is a money transmitter under FinCEN's regulations, unless a limitation to or exemption from the definition applies to the person." Even if the bank accounts are not theirs, they act as a custodian for the BTC. They fully control the private keys of the BTC. They are therefore an exchange that "accepts and transmits" a convertible virtual currency (they accept it from the seller and transmit it to the buyer). Also under the de-centralized virtual currencies section: "In addition, a person is an exchanger and a money transmitter if the person accepts such de-centralized convertible virtual currency from one person and transmits it to another person as part of the acceptance and transfer of currency, funds, or other value that substitutes for currency." They absolutely do accept virtual currency from one person (the seller) and transmit it to another person (the buyer). They do so as part of the acceptance and transfer of currency or value that substitutes for currency. (Bitcoin is considered a "substitute" for currency acording to FinCen.) I have my own personal opinions about the FinCen guidance (ones are probably identical to most people here actually), but I wanted to state the above based on the "letter and spirit of the law" without bias. It is illegal in the US to operate as an exchange without a license. They proudly admit that they have been doing this for over a year. While I admire their entrepreneurial spirit, they should probably realize that the reason many people decide NOT to create an exchange is due to the HUGE cost associated with the MSB regulations. These regulations have VERY steep fines and prison time associated with violating them! I do not want to see these young men go through a huge legal battle, but bringing their lack of a license to the attention of authorities may be the only way to receive my BTC. It would be quite unfortunate however they really did bring it upon themselves.
---
dave

-

October 22, 2014

It's been 4 days and I have not received my BTC. I also have not received ANY replies to my many support requests. Their dead silence leads me to believe that either they have fallen into a black hole, or they have made off with my hard earned money. From their FAQ: "It's been more than 3 hours and I haven't gotten my Bitcoin yet! What do I do? Although we have a standard wait time of 3 hours for receiving your Bitcoin, we are sometimes not able to process orders as quickly as we'd like if we encounter delays. 3 Hours is our standard processing time, and we will usually be able to get your coins to you before then. If it takes longer than that, please hang tight! We'll have your coins sent soon. We will always send coins within 24 hours if proper payment is made on time and correctly." IT HAS BEEN MORE THAN 24 HOURS! MY PAYMENT WAS MADE ON TIME AND CORRECTLY! I wanted to buy something that was on sale with bitcoins, but now I got scammed instead. I followed their directions EXACTLY. I triple checked the name and account number and the teller even confirmed that it was correct. I used their own tool to submit a receipt to them well within the allowed time. After not receiving payment as quickly as others (3 hours), I began to get worried. I have not even received as little as a confirmation email from them. I recall seeing people on localbitcoins write "No Returns" on their receipts. I found it odd that there was no requirement to do this on bitquick.co, so I took it upon myself do it anyway and give them another copy. Their upload system no longer worked so I sent them a link to the image. Still no BTC and no response. I decided that maybe they wanted a photo instead of a scan of the receipt, so I took a couple photos. Still no BTC and no response. I then sent multiple messages requesting that they either release the BTC or tell me what the problem was. Still no BTC and no response. By now it's been almost 4 days. There is absolutely no way that I can reverse this transaction - the deposit was in cash, the receipt says "No Returns" in multiple places, and it's 4 days after the deposit was originally made. When I placed the deposit, the teller told me that the funds were available instantly. This means that the account holder can withdraw them right now. They have no risk of reversing the funds. I am just a regular honest guy who wanted to use their service, but got screwed. Based on the other comments here, it seems like they used to have high quality service, but lately they stopped caring. It is possible that they are also selectively scamming their users. Also, due to the large number of positive comments here compared to elsewhere, it is possible (but not provable) that they made the comments themselves. Be very careful with these guys. I have not yet filed a formal police report. I figured that just maybe support is not available on weekends. However, if I don't receive my BTC or a refund today, I will probably be filing one sometime later this week or possibly the weekend when I have more time. My local police department does not seem to know too much about financial crimes such as these, so I'm not sure who they will refer the case to. This also may be something their district attorney in Ohio would handle. Just to clarify: I'm not posting this to get help, pity, etc. since this is just a review site. I'll post on a forum elsewhere for help. I'm posting it to caution to others about a possible long con. :( not sure why my review isn't posting - maybe i need to give them a better rating to be seen wow
---
kevin

-

October 22, 2014

all went smoothly and i received my btc. i really wish there was a way to have 'bid' orders. very few number of sellers makes this a very illiquid market unfortunately.
---
happy person

-

October 17, 2014

This was my first bitcoin purchase and I chose Bitquick. Everything went smoothly and when the btc was transferred but wasnt showing in my wallet, even though it wasnt Bitquick's fault, they helped me resolve the issue with my wallet provider. they are awesome.
---
Darren G.

-

October 16, 2014

have been selling on bitquick for the past few months, never experienced any issues. can sell 3-4 btc/day at 5% above market, cash deposited into my account. never going back to localbitcoins.
---
stillwaiting

-

October 12, 2014

Its been over 24 hours and still haven't received my bitcoins. Emailed support twice and haven't received any reply. Sux
---
Unhappy customer

-

October 11, 2014

Just a quick update on my recent post. They solved the problem really quick and i have my coins. Thanks!
---
Unhappy customer

-

October 11, 2014

I placed an order about 16 hours ago and have not seen my bitcoins yet. I can sent emails to the contact address and have not received any response. I am hoping to get help soon.
---
Jerry.Delicious

-

October 8, 2014

Excellent service everytime. Very responsive, would not use any other service, I simply cant find any other BTC marketplace that is better than bitquick, trust me I tried almost everything.
---
KB

-

October 7, 2014

Couldn't have been smoother.....had BTC in my wallet within 3 hours of my cash deposit.
---
Queems

-

September 30, 2014

They tha Truth..Simple as that Real Deal
---
Bluemustang

-

September 25, 2014

Outstanding service. Very fast.
---
Anonymous

-

September 5, 2014

Got what I needed. Customer service was very prompt and helpful. Great service that doesn't charge too much for the great quality that it provides.
---
ds45r

-

September 3, 2014

awesome timely
---
N

-

September 3, 2014

Fastest I've ever received bitcoins! Just deposited money into the bank and got the coins a few hours later. Will DEFINITELY use again!!!!!!
---
Ronei Dasilva

-

August 12, 2014

SELLERS DON'T SELL YOUR BTC HERE!!! Few months ago, I did use them as buyer was perfect, but now did try as seller, their rules is only cash deposit that is a FcK lie, when I got the email that was asking me to confirm the deposit, the first thing I did check my bank account, and there was a pending balance (pending is mean no cash deposit), and send them an email telling that, they even give me the right to proof it, they just release the coins and period. This thing just happened few hrs ago from now, so hope those 2 deposits will not return after 5 business day, if so will do another review. So now sellers is in your hand, if you want to lose your coins go ahead and do it there and good luck.
---
Jim

-

July 30, 2014

New users, be aware that you only have 3 hours to make the deposit and upload the receipt. Great customer support.
---
NameDeclined

-

July 29, 2014

Over 6 hours and still no coins, starting to worry...
---
Keshia Marie

-

July 23, 2014

I submitted my order in wrong, I thought I was going to lose my money but bit quick helped me very efficiently and got my coins within the hour.
---
ballin collin.

-

July 10, 2014

I was a first time buyer and this was actually a really simple and quick service. If I had issues they got back to me by email within 2 minutes tops and provided everything needed to make this a fast and pleasant expirience. What a kickass service.
Submit a Review