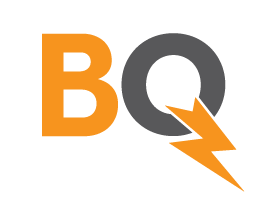 Description
Update
BitQuick.co is the world's fastest and safest Bitcoin trading platform that allows buyers and sellers to indirectly transact via cash deposit, Western Union or MoneyGram by using our trusted escrow system. To purchase Bitcoins on BitQuick, a buyer deposits cash into the seller's account (or at a local Western Union or MoneyGram kiosk), and the Bitcoins are sent shortly after uploading an image of the deposit receipt. You can get started via bitquick.co/buy and go from cash in your pocket to bitcoin in your wallet in 3 hours or less!
Reviews
Paul

-

June 9, 2015

I ordered some bitcoins yesterday and received them within three hours. I needed a bit more, so I placed another order today and again, I received them within three hours.
---
Ryan

-

June 8, 2015

These guys rock. They're really fast to respond to inquiries.
---
mat420

-

June 7, 2015

These guys are awsome i have used them twice now with excellent results both times and the second time i kinda screwed up the order by placing it twice and on top of that i got my address wrong and they still got it to me quick so a big thumbs up!! if anyone is feeling nervous about trying the service, compared to the nightmare that it usually is to buy bitcoins this is a piece of cake so I can't recommend the service enough it's quick the fees are not too bad its just good deal all around give it a try you won't be disappointed all these negative reviews have got to be fake from some people that are scared because there's no way that that happened I'm sorry no way can you say competition is getting nervous and put in fake put in reviews would be my guess
---
Chris

-

June 6, 2015

I don't know what the two previous reviews are talking about... I just followed the instructions and got my BTC in my walet in about 3 and a half hours. Time can vary - you can refresh the front page of the site to get an idea on how much longer you could be waiting. 5/5, would use again and would recommend.
---
Josh (scammed)

-

June 6, 2015

They conned me. I advise you to stay away or end up like me :(
---
scam

-

June 6, 2015

scammed out of 2 grand. sent money and they sent me a link to my wallet on bitchain. STAY AWAY/
---
dp

-

June 5, 2015

This was my first bitcoin purchase, so I was not sure what to expect. The process was simple... and the coins were deposited to my wallet within the 3 hrs. The great user interface and how-to video was a bonus. Will be back soon!
---
Man

-

June 5, 2015

Trusted service! Larger type transaction that required id went smooth as ever and btc were deposited right on 3 hours just as promised. Reliable, fast, trusted. I'll deffinately be back!
---
Calabaza

-

June 1, 2015

Fast, reliable, will most certainly use again.
---
Anthony

-

May 28, 2015

Bought $500 in coins by deposit at the local credit union, got my coins less than an hour after submitting the receipt. Excellent service, BitQuick will continue to be my #1 go to for all my bitcoin needs!
---
StephenB

-

May 23, 2015

Always fast and excellent service. My preferred site to get Bitcoin.
---
oneof3holes

-

May 22, 2015

Dead simple and relatively quick. Worst part was my smartphone browser wasn't letting me upload my receipt. I have an older phone so it was likely the cause of this problem. It set me back 2 whole minutes lol. Will use bitquick again no question and I'd recommend to others as well
---
John Hasserus

-

May 21, 2015

I wanted to test out the whole process, both with bitquick.co and myself, as I'm new to bitcoins. I purchased a small amount and had it sent directly to my wallet. I had no problem at the bank making the deposit. There were no issues taking a picture of the receipt and uploading it using the link supplied. After about 1.5 hours I received notification that the money had been sent, and it has shown up in my wallet. Looking forward to doing a few more small transactions just get a baseline, but very impressed so far and would definitely recommend bitquick.co at this point.
---
Simon

-

May 21, 2015

This was my first time purchasing BTC and I honestly had no clue what I was doing. I made the mistake of accidentally sending the money via a domestic transfer (WHICH THEY EXPLICITLY SAY NOT TO DO). I emailed them and their support team was very friendly and ensured they would help me get my order through. It took 48 hours and I was in constant communication with them but they were able to help me get the amount I ordered even though I made a dumb mistake. Thank you Chad for always responding quickly and answering any questions I had.
---
Ms. Smith

-

May 21, 2015

Very simple Very fast Very convenient Very friendly Very quick Awesome tool! Will recommend to my friends!!
---
globalnetwork

-

May 19, 2015

Very easy and plan on using from hereon.
---
Rotten Apple

-

May 16, 2015

Got My Bitcoins In 2 Hours !!! No Long Wait No Scam Professional And Legeit
---
John

-

May 15, 2015

My first venture into the world of bitcoin. It was amazingly easy. And I had a question about the process--- and all my questions were answered quickly and professionally. I recommend this service/site. It is as easy as it gets.
---
May

-

May 8, 2015

Here's an update: After 2 days, everything was settled and my Bitcoins were deposited into my wallet. Chad was very communicative and responsive to my issues via DIRECT email. I would recommend directly emailing them rather than their contact us email on their page.. that one takes forever to be responded. After the confusion and delay, they did not charge me their fee and I am feeling much better. Just make sure to follow their rules / guidelines carefully when you use, and it will go well. I plan to use again shortly. Thank you
---
May

-

May 7, 2015

I have done two different transactions . 1. I bought a small amount of BTC. Everything went smooth and received my BTC within couple hours. 2. THe second one, I deposited the money, uploaded the receipt, received confirmation of my deposit and told I would receive my btc within 1-3 hours. Then, 15 hours later, I was emailed that there was a hold still because I didn't deposit it in time. I DID do it in time, rather in a couple of minutes actually. Been almost full day, received no bitcoins. This was for a larger amount $500. NOTHING!!!! Very pissed. The customer support email just told me to wait, and that they would update me with my status ( over 20 hours ago).... unprofessional. I even tweeted. received no response from them. I do admit, my deposit was short $0.77 USD so I do expect them to lower the BTC for that, however... I am now out of my deposit which someone else has in their bank at a Wells Fargo account....
Submit a Review