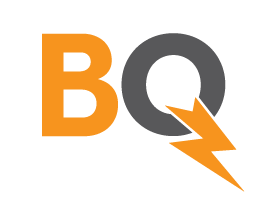 Description
Update
BitQuick.co is the world's fastest and safest Bitcoin trading platform that allows buyers and sellers to indirectly transact via cash deposit, Western Union or MoneyGram by using our trusted escrow system. To purchase Bitcoins on BitQuick, a buyer deposits cash into the seller's account (or at a local Western Union or MoneyGram kiosk), and the Bitcoins are sent shortly after uploading an image of the deposit receipt. You can get started via bitquick.co/buy and go from cash in your pocket to bitcoin in your wallet in 3 hours or less!
Reviews
Some Guy

-

April 21, 2015

Beats everything else out there, excellent business model. Had my BTC within an hour of submitting receipt (YMMV).
---
Cornelius

-

April 18, 2015

Adopt me please? You guys fuckin rock!
---
Bill

-

April 17, 2015

Awesome job guys!
---
Joe

-

April 16, 2015

Extremely fast. No hassle
---
john L

-

April 13, 2015

Just used them again...as experience as the first. Placed order, deposit at credit union, upload receipt. Received bitcoin an hour and an half later.
---
john L

-

April 11, 2015

First time using the service and it was much simpler and easier than I thought. Placed an buy order for .11 btc , check email for account details, went to credit union to deposit cash into said account, upload receipt, btc sent to an address I designated in less than 2 hours.
---
Tom

-

April 11, 2015

good idea and I'm probably gonna use this more but I was shorted around .02 Bitcoin. Some kind of hidden fee I only saw after I put the money into the bank when they sent me a new email
---
Chris

-

April 10, 2015

Efficient, no-nonsense, straight to the point and WOW-FAAAST!!! I realized i have been wasting my time at "LocalBitcoins.com" ... Thanks guys!!!
---
D Walters

-

April 6, 2015

Second time using bitquick. Overall took less than 1 hr including driving to the bank to my btc wallet. I'll never but BTC any other way again. Thank you for making it easy to buy Bitcoin, I'm letting my friends know all about you guys.
---
Mike

-

April 3, 2015

Good communication and follow through.
---
Lobster

-

March 30, 2015

These people are great, not only have they been quick each time but I am not to savy on a computer they have always helped me gladly when I have had problems with uploads and quite a few other issues. I have used BitQuick a total of seven times I believe and they have been helpful every time.
---
Ryan Romero

-

March 27, 2015

Very quick thank you received coins in 5 minutes
---
Larry Simpson

-

March 26, 2015

These guys are awesome, fixed all the problems I created and it all worked out great. Will be doing many more deals with BitQuick.co Larry Simpson
---
nycto_venture

-

March 24, 2015

The service was fast, streamlined and easy to use. I do appreciate the service and will now use only bitquick.co from now on for trading bitcoin. Thanks!
---
Josh

-

March 23, 2015

These guys put the "Quick" in BitQuick! I've only been a customer for about a week, and the experience has been phenomenal thus far. For instance, today, I just bought $800 of bitcoins on my lunch break, uploaded the receipt, and they delivered the bitcoins to me in only 11 minutes after uploading the receipt. Keep up the good work!!
---
Dave

-

March 21, 2015

Awesome service! I got my BTC in less than an hour. This is by far the easiest way to get bitcoin with the quickness!!!! I was really a skeptic, so I did a trail for one coin(still no small amount of money) and I am really impressed. This place is like a BTC ATM! Also, I noticed the cheapest bank to work with was Bank of America.
---
John

-

March 18, 2015

The answers my requests and information were given quickly. Thanks!
---
Nobody Better

-

March 17, 2015

These guys are tremendous. They are always responsive to my emails and are the only ones who I will transact with in buying bitcoins. Trustworthy and fast. I can't say enough amazing things about how good their service is all around.
---
mike

-

March 15, 2015

I've used this twice in a week. It came within 4 hours both times and is an amazing way to buy bitcoins! I've never had such a simple experience....
---
lewfy

-

March 11, 2015

I've bought Bitcoins EVERY-WAY imaginable, Local Bitcoins is hit or miss, used Circle a few times and even with Reloadits for a hefty fee. BitQuick is a gem! Other than having a Bitcoin ATM around the corner (I don't), these guys are next best thing. I'll definitely be back and spreading the word! Thanks!
Submit a Review