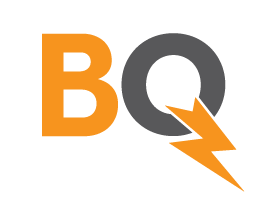 Description
Update
BitQuick.co is the world's fastest and safest Bitcoin trading platform that allows buyers and sellers to indirectly transact via cash deposit, Western Union or MoneyGram by using our trusted escrow system. To purchase Bitcoins on BitQuick, a buyer deposits cash into the seller's account (or at a local Western Union or MoneyGram kiosk), and the Bitcoins are sent shortly after uploading an image of the deposit receipt. You can get started via bitquick.co/buy and go from cash in your pocket to bitcoin in your wallet in 3 hours or less!
Reviews
Eddy

-

March 28, 2018

Just got my payment from Doubler-Bitcoin.tk . It took them only 6 hours to double my deposit!!!! First website that didn't scam me! Check it out (copy paste into url): doubler-bitcoin.tk
---
owen brown

-

March 28, 2018

As; always extremely fast and efficient. Stress free bitcoin purchase.
---
seektheheart

-

March 27, 2018

Worked within the time frame speculated.
---
Donna Huggins

-

March 26, 2018

doublebitcoin24hours.win is legit and paying doubler 2 hours ago I received 1.4 btc
---
rmperry12

-

March 22, 2018

It worked as promised in just three hours. I appreciate the help desk. It took me hours to figure it out, but I like it. If I had my pc set up, it would be better than cell phone. I messed up figuring fees, so I came up short for my purpose. Now, my problem is running up against actual bank hours. I want to use online money transfer but can't, here. So, I have created some holds I can't pay, and have asked not to be banned. Usually I am deft, online, but not today!
---
scam

-

March 22, 2018

scam
---
Patric

-

March 22, 2018

bad
---
Happy Camper

-

March 16, 2018

Awesome -- I Love Bitquick, By Far the Quickest and Most Reliable Tool for Purchasing and Selling Bitcoin Known to Mankind.
---
Romeo

-

March 8, 2018

Very nice job
---
Bob

-

March 7, 2018

It is worth more than you could possible know just to have someone communicate with you. You have done a great job for me. Thank You, Bob
---
TofuAlan

-

March 3, 2018

This was my first time using the BitQuick service. In all honesty, I was a bit nervous about depositing $1,200 in a stranger's bank account, but after a thorough search online, I decided to take a chance because BitQuick was a better price (less than 3%) compared to the bitcoin ATMs (16% - 30%) in my neighborhood. As I mentioned before, I was a bit nervous, so I went on a 6-mile run to calm my nerves because I knew I had to wait up to 3 hours for the transfer to be completed. After my shower I was getting REALLY nervous because the 3 hour mark was quickly approaching. At exactly 2 hours and 52 minutes after submitting my receipt, I received an email showing that the transaction was complete. I checked my wallet and the sure enough, the bitcoin was in my wallet. Even though this transaction was made on a Saturday, the transaction was completed in UNDER 3 hours as promised. For people like me who are trying BitQuick for the first time, you can breathe easier. The service delivered as promised in under 3 hours with less than a 3% fee (2% plus the mining fee). I set up mining contracts for people, so this is going to be my preferred way to add bitcoin to their wallet. Thank you, Thank you, Thank you! I'm a very happy camper! TofuAlan
---
James Lindsay

-

March 2, 2018

Prompt and professional.
---
Wesley D

-

February 28, 2018

These people took over 3 hours to send my Bitcoins!!!
---
Genard Monroe

-

February 22, 2018

Speedy communication, very professional and I will be using them again.
---
Misc

-

February 20, 2018

First transaction on bitquick. Started with $1000 to develop trust. Very Great experience happy to see the funds move smoothly. Very nice user interface and great transactional walk through. The price was even better than expected! Will use again. Thank you!
---
BIGBOOTYJOHNSON

-

February 15, 2018

It took over 5 hours for my bitcoin to be sent. I got impatient and emailed support, but then I received my coin. So it was still a pretty smooth experience with very little issue.
---
Guilherme

-

February 13, 2018

perfect. the price I paid wasn't so good but not too bad compared to the fluctuation of the day. great experience.
---
Alan

-

February 8, 2018

I bought $390 worth of bitcoin and they took $100 out of it for fees and transactions etc. I will have to find another way to buy bitcoin!
---
M Casa

-

February 1, 2018

Twice I paid for bitcoin and was sent 20% less. What has to the additional money
---
James

-

January 28, 2018

Let's double your coins for you… Make a deposit and receive double of the amount deposited. Your investment will be sent back to the address used after 6 hours of deposit… Send Bitcoin amount you want to double to address below
Submit a Review