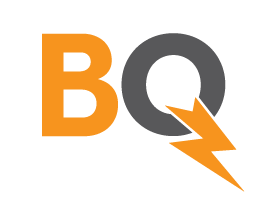 Description
Update
BitQuick.co is the world's fastest and safest Bitcoin trading platform that allows buyers and sellers to indirectly transact via cash deposit, Western Union or MoneyGram by using our trusted escrow system. To purchase Bitcoins on BitQuick, a buyer deposits cash into the seller's account (or at a local Western Union or MoneyGram kiosk), and the Bitcoins are sent shortly after uploading an image of the deposit receipt. You can get started via bitquick.co/buy and go from cash in your pocket to bitcoin in your wallet in 3 hours or less!
Reviews
Stuart

-

January 15, 2018

Excellent service. I got my bitcoin sold and deposited into my bank account. What I did not sell was promptly returned to me to my Bitcoin wallet.
---
boli

-

January 13, 2018

SCAMSCAMSCAMSCAMSCAMSCAMSCAMSCAMSCAMSCAMSCAMSCAMSCAMSCAMSCAM
---
CimoneRene

-

January 11, 2018

I was so nervous this was a scam but i got my coins within the 3hrs and the process was smooth
---
Lee

-

January 9, 2018

Second transaction and all went as described. Funds arrived into my account within 1 hour of submitting the bank receipt.
---
Jeff V.

-

January 9, 2018

Was actually banned from even signing up even though I was listed on a state that was listed as "ok" for them to sell. Never had that problem before with any exchange. I don't get it????
---
sogreat

-

January 9, 2018

I was a bit nervous at first because I've heard of other websites that were not regulated and people getting scammed. But I am so happy I went through with Bitquick. It's legit. The process is simple and within an hour from the time I deposited the money I already had BTC uploaded to my account. Definitely recommend!
---
say kakada

-

January 8, 2018

good
---
TCH

-

January 3, 2018

Exceeded expectation. Quick and simple, shared with my investor group
---
Jess

-

January 3, 2018

After trying Walls of Cash that early gave me a heart attack, I found Bit Quick and it was AWESOME! They told us exactly & clearly what to do & they said we'd have our Bitcoin in 3 hours. They said sometimes it takes 24 hours, but if so they'll wave fees. I had my bitcoin in 15 min. I was amazed and thankful
---
Djw

-

January 2, 2018

Fantastic, quick, effective and simple. Thank you Quickbit.
---
Mazen Kheder

-

December 26, 2017

I like it, Quick and efficient
---
Douglas

-

December 23, 2017

To be honest, I was concerned but getting frustrated with the exchange and their "holds." I took what I thought was a gamble. The first transaction I sought was nearly two hours away but I saw it as my only chance to recoup some of my losses brought on by Gemini's "holds." No luck: the bank branch I drove to told me they no longer accept cash deposits to someone else's account.(?!) I was very disappointed, contacted support and received a fairly timely reply: this was news to them! So I bit the bullet and tried one more time. Closer to home. I'll be darned! They accepted it! The system accepted my upload! Then the waiting... two hours, no coin. Three hours, no coin. Four hours no coin. Also five hours. But THEN, at 5.5 hours, I got the email! Transaction complete, coin sent! Not a huge chunk, but significant to me! I'll take this every day and twice on Sunday, over an exchange that holds my coin hostage for over a week! Thank you bitquick! I'm satisfied!
---
Yvette Monteon

-

December 22, 2017

Use another method! This is not so smooth if you're beginning any mistakes you make they will not help you through it. Don't send your money to the wrong wallet! And confirm your address over and over to yourself before verifying it to them! Don't expect a reply from them guiding you instantly they have their hands full!
---
Tugayhan Balbay

-

December 21, 2017

It has been 3 days and still waiting, NO bitcoins NO customer support reply, I opened a ticket but they didnt do anything, I have deposit and transfer documents and also they send me an email but I cant get my coins or refund!!! Im gonna write complain letter to both IRS and government that this site helps fraud transactions!
---
Disappointing

-

December 20, 2017

Uploaded receipt 5 hrs ago and funds still not confirmed.
---
Jim

-

December 20, 2017

The desktop app initially didn't recognize me, thus limited me. I emailed them and it wasn't resolved. I just waited a day and it worked… This is my second transaction. The first one was Nov 2017 which was flawless…
---
Bhasky

-

December 20, 2017

Nice.trusted site
---
Joshua

-

December 19, 2017

Everything went through just fine, received bitcoin about 3 1/2 hours after sending proof. Definitely not a scam, will use again.
---
Cameron De Sir

-

December 19, 2017

Do not use this service. They have hidden fees and the private seller can charge whatever rate they want. Paid 35 for 22.35 worth of coins. Give me my money. Pay me what i am owed.
---
Joansace

-

December 19, 2017

I have used bitquick for over 20+ transactions and all I did was simply choose the bank I want to deposit the money into and deposit it in cash get the receipt and literally within 30 mins my bitcoins are sent to my bitcoin address. Never did I have an issue regarding any payments not going through and I can tell you they are definitely not a scam or whatever you idiots posting fake reviews are saying.
Submit a Review