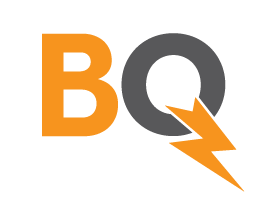 Description
Update
BitQuick.co is the world's fastest and safest Bitcoin trading platform that allows buyers and sellers to indirectly transact via cash deposit, Western Union or MoneyGram by using our trusted escrow system. To purchase Bitcoins on BitQuick, a buyer deposits cash into the seller's account (or at a local Western Union or MoneyGram kiosk), and the Bitcoins are sent shortly after uploading an image of the deposit receipt. You can get started via bitquick.co/buy and go from cash in your pocket to bitcoin in your wallet in 3 hours or less!
Reviews
John Regal

-

May 28, 2019

Binary options is a total scam! If you have recently invested or about to, please be careful, there's 100% chances you'll lose every penny! I fell for a binary option trading scam when I decided to invest most part of my savings. There are no real ROI, I was taken through a rollercoaster of lies and deceit and it was already late the I discovered I had been played and ripped off. I alerted the cops and also got an attorney but there was little they could do because I had made all payments using BTC and it wasn't traceable! I had given all hope and accepted my fate before I got introduced to and IT expert who retrieved my entire funds and profits accrued as well. it was a bizarre experience for me but I went through it, I know there are several victims out there, you can reach out to quickfundsrecovery at g mail if you're ready to recover your stolen money like I did. Goodluck.
---
John

-

May 28, 2019

It's been approx 120 hours since I made deposit for bitcoin, uploaded the receipt done all verification's and still haven't got my coins or any replies to the numerous followup emails I've sent. I'm still hopeful from what I've read here, yet very concerned.
---
Peter

-

May 26, 2019

If you have lost huge fiances to trading/investing with binary options and crypto currency industry, or to ponzi schmes or dating scam. You can recover your funds by having them traced and sent back to you Get in touch with the BITSOLUTIONS7 team via Email - bitsolutions7 at aol mail or message +1(708) 740-4928
---
johnzmb

-

May 25, 2019

Ordered $300 in btc and it's been more than 24 yet nothing in my wallet, and support won't return any emails37. Scam
---
Mark

-

May 22, 2019

For my first time using Bitquick I found the whole process to be much easier than I had expected. I had numerous interactions with customer service. Customer service representatives especially Chad were absolutely fantastic. Online interactions with Chad and Patrick we're absolutely fantastic and are expected in terms of their proficiency and knowledge. A process that I am brand new to drives me to continue using Pickwi Patrick we're absolutely fantastic and unexpected in terms of their proficiency and knowledge. Process that I am brand new to drives me to continue using Bitquick for my future needs. Knowing that I can count on Chad and Patrick will have me coming back has a frequent customer. Thank you gentlemen .
---
Steve

-

May 22, 2019

I have had many transactions processed in 3 years and have never once had an issue with Bitquick and their present or past subsidiaries or professional partners. I'm not sure why some of the previous reviews are saying this is a scam but I can assure you in my business dealings with Bitquick I have always received my funds in a timely manner and if I've ever had a question it was addressed in a timely manner. Thanks Bitquick
---
NECOMAVICTOR

-

May 21, 2019

At first was scared but trust me Bitquick is the best so far, fast and reliable... I had an issue on my first trade i choosed bitcoin cash instead of bitcoin $700 yet no solution but second trade went successfully without stress I've assumed 3 hours but I got my coins before that time.
---
BitQuick Support

-

May 17, 2019

Hi Garry, we are not a scam and do not appreciate you falsely claiming that we are. Please email your transaction details to us. Customer service inquiries are responded to within 24 hours, but usually within 15 minutes or less. Sometimes it can take a bit longer. Thank you for using BitQuick.
---
Garry

-

May 17, 2019

YOU GUYS SUCK.NO CUSTOMER SERVICE AT ALL.STILL WAITING FOR YOUR RESPONSE. ALL CUTOMERS BE AWARE OF SCAM.
---
Walter

-

May 11, 2019

If you've lost your funds to cryptocurrency scam, binary options scams, Ponzi schemes, western union or MoneyGram scam, Pump and Dump schemes or get rich quickly scams. With Quick Funds Recovery Co., you never have to worry about losses due to unethical behavior. Unlike many other bitcoin recovery organizations, our company does not include just computer experts. Our partnership with Bukh Law Firm gives you the peace-of-mind of knowing that there is a skilled, trusted attorney who will protect you. Bukh Law Firm acts as an escrow service to ensure that bitcoins or other coins recovered are protected from loss and are yours to keep. Reach out to quickfundsrecovery at g mail, I hope you follow all necessary route in recovering back your stolen bitcoins.
---
Billy Lyons

-

May 6, 2019

Paid a seller through moneygram for almost 24hrsnow linkmiles0803atgmale
---
alix

-

May 2, 2019

why you are not sending my btc what prof i am send you
---
Scam cOMPANY

-

May 1, 2019

SCAM COMPANY DONT TRUST ON IT USE GOOD EXCHANGE LIKE changelly exchange
---
John Connolly

-

April 23, 2019

I GOT MY COINS! At this point, all I have to say is that BitQuik is a cryptocurrency exchange that has great integrity. Apparently, my holiday weekend messed things up. I decided to go up to visit family and I thought I could do everything, I put my bitcoin on hold and did my deposit approximately 6 minutes before my 3-hour window on Good Friday and sent my deposit picture 2 hours later, I did all this while I was on a extended holiday weekend which caused my phone number to be different which unfortunately raises an eyebrow at bit quick and I had to go through the whole verifying process again. I thought for sure they could double check me on file. Apparently they cant and caused a delay due to security concerns. I talked to my friend who's a financial guy and he explained to me that unfortunately, cryptocurrencies are unregulated he said that bit quick can do anything that they want, there are no rules, so what I want to say right now is a Bit Quick did nothing wrong. By the end of approx. 125 hours I had all my Bitcoin with no fees involved as stated on their website. So all I can say is just be patient if there's a hiccup with the transaction process once again my friend said that cryptocurrency exchanges are under the microscope for any type of possible corruption or mismanagement causing them to be overcautious yet Bit Quick came through with flying colors for me once again! Even thou I did everything wrong. Thank you Bit Quick! Note: If you're going to buy from Bit Quick put aside that three-hour window and devote all your energy to following the exact directions that they have on their website do not deviated from it thinking everything's going to be okay because if they have security concerns that they feel they have to address it causes delays, you lose time, they lose money, it's very counterproductive. John C.
---
John Connolly

-

April 23, 2019

It's been approx 120 hours since I made deposit for bitcoin, uploaded the receipt done all verification's and still haven't got my coins or any replies to the numerous followup emails I've sent. I'm still hopeful from what I've read here, yet very concerned. John C.
---
bittrust.org

-

April 10, 2019

How can I contact bitquick Support? US/International: +1 (805) 308-4552 You can contact us in several ways:? US/International: + 1 (805) 308-4552 mail Submit a request here. For the fastest resolution, please: Submit your request using the email address you use to sign in to bitquick Support Choose the most relevant category and sub-category Provide as much detail as possible regarding your issue Twitter We use Twitter to provide status updates regarding bitquick Support products. For security and privacy reasons, we're unable to assist with account-specific issues via Twitter. Please submit an email request for inquiries specific to your account. Phone Phone agents are available 24/7 to assist if you believe your account has been accessed without your authorization. Phone agents are also available to assist with general inquiries about bitquick Support and your bitquick account. For security purposes, phone agents are unable to assist with account-specific inquiries such as order status, specific digital currency transactions, or your account history. If you require assistance with these types of issues, please submit an email request.? Note that bitquick Support will never make outbound calls to customers. If you are contacted by someone that claims to be bitquick Support, please report them by submitting an email report. Phone support is available 24 hours a day, 7 days a week, 365 days a year: US/International: +1 (805) 308-4552
---
Billy Lyons

-

April 10, 2019

Well I can't speak too bad of BitQuick because I have had good and rapid deals with them but am currently stranded cause I had someone deposit the money but instead transferred the funds I have uploaded a pic but no response for 5 days now linkmiles0803gmai
---
Steve

-

March 27, 2019

Seemless and fast transaction as usual. A special thanks to Chad in support as I wasn't paying attention to a small, minor detail which he pointed out. I was inputting my wallet ID and not my wallet address. I have many interactions here on the site so I left myself a note going forward for future transactions, "pay attention to the small details dummy." Thanks Chad :O)
---
Karen

-

March 21, 2019

Like I said I finally got my bitcoin arrived after the long with with my 2% fee waived . Thanks once more .
---
Karen

-

March 21, 2019

Finally got my bitcoin after the long wait. Thanks
Submit a Review