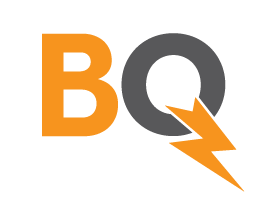 Description
Update
BitQuick.co is the world's fastest and safest Bitcoin trading platform that allows buyers and sellers to indirectly transact via cash deposit, Western Union or MoneyGram by using our trusted escrow system. To purchase Bitcoins on BitQuick, a buyer deposits cash into the seller's account (or at a local Western Union or MoneyGram kiosk), and the Bitcoins are sent shortly after uploading an image of the deposit receipt. You can get started via bitquick.co/buy and go from cash in your pocket to bitcoin in your wallet in 3 hours or less!
Reviews
Ruskoff

-

July 19, 2018

Perfect went through know less than 2 hours with direct deposit
---
Levi

-

July 18, 2018

Easy to use and great customer service. It's the best way to purchase BTC - outside of an exchange - around today.
---
Richard

-

July 16, 2018

Told me to wait a day to verify the money and had to wait for 4 days. On there site they said they would refund any transaction fees that take longer then 24 hours. Buyers Beware the company does not hold its word.
---
ruskoff

-

July 13, 2018

very good response time, and great costumer service
---
Monkeynuts

-

June 16, 2018

Great
---
Star

-

June 13, 2018

Amazing!!! Best service platform to buy btc. Always on time with payments and support.
---
guccisenzei

-

June 12, 2018

Took a little bit longer than expected but after a quick email everything was resolved quickly and I got my funds as well. I will be returning to this platform again (:
---
Jeff Mehling

-

June 10, 2018

It was a good and simple experience. My only complaint was it took a couple days. Other than that no complaints.
---
David S

-

June 6, 2018

Made a small purchase. I like the system. It's quick and easy to use. Be warned, though, that although the "How To Buy" says your fee to buy will be 2%, it's actually 2% + 0.001 BTC. At current exchange rates, that 0.001 BTC "network fee" is roughly US$7.50. That's is pretty outrageous, given that actual transfer fees on the network are currently in the sub-US$1.00 range. More outrageous still is that the fee is only disclosed on the FAQ page which is not linked on the "How To Buy" page (in fact, I couldn't find the FAQ at all when I searched for it). For large purchases, the additional .001 BTC fee is probably not significant. But if you're buying a in the low hundreds of dollars worth of BTC, that additional fee may double or triple the 2% fee.
---
TofuAlan

-

June 2, 2018

Bitquick is my favorite way to buy bitcoin. The fees are a lot less than a bitcoin ATM and the transactions are quick. After uploading the proof of deposit, I had my bitcoin transferred within 11 minutes. (My previous transaction on a Saturday did take over 2 hours, but was within the 3 hour window). This was the FASTEST transaction to date. Thank you again for a smooth transition.
---
Russ

-

May 31, 2018

BitQuick has helped me out a couple of times. Always very professional and quick. Thanks Chad.
---
Cryptogod

-

May 30, 2018

I buy and invest through midaswalletcom. My bitcoin never depreciates in value even when there's a market shift, It rather appreciates weekly. My ReF: UTK9O8
---
Ian

-

May 29, 2018

BitQuick is awesome!
---
Phol

-

May 26, 2018

Love this platform quick to get you your BTC and at a good price
---
stephenrex

-

May 25, 2018

Bitcoin mining is not has easy at people now make it seem . i have over 8 million bit coins and i can prove that to you but getting them wasn't an easy task . if your having a hard time getting bit coin contact me today on whatsapp and let talk . +1 2677276124
---
Charles

-

May 23, 2018

The organization is surprisingly scummy for a registered LLC. After having an issue, they essentially lied to me about the identity of an individual in possession of my bitcoins when I requested the information for a police report I later filed. It became obvious to me that they would strangely prefer to protect the identity of someone who committed theft so as to not involve themselves legally. I've also been told by the police investigator assigned to the report I filed that they're not responding to their communications (the organization also has no publicly available phone number)
---
James

-

May 23, 2018

Great company! I got my bitcoin in less than 1 hour! No company can beat that!
---
Bottom 3 1/5 I did

-

May 23, 2018

I have done business with them for years and had one bad transaction and over reacted leaving bad reviews. I apologize to BitQuick for leaving these reviews as they are truly one of the best companies in terms of response timing and releasing. I completely take back what I posted below me as I was angered by a scammer who was in no way affilated with the company in any sort of way. I recommend Bitquick over any other company because of their response timing/release timing and the fact they are nothing like CoinBase or any other company that rips your head off with fee's.
---
SCAMMERS!!

-

May 23, 2018

SCAME SITE!! BEWARE! DO NOT USE THEM YOU WILL BE RIPPED OFF!
---
SCAMMERS

-

May 23, 2018

BE WARE OF BITQUICK! THEY ARE SCAMMERS THAT DO NOT PROTECT BUYERS OR SELLERS!!
Submit a Review