4.47

470

reviews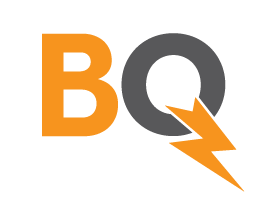 Description
Update
BitQuick.co is a new instant buying and selling Bitcoin platform that allows buyers to connect directly to sellers via cash deposit or SEPA transfer. To purchase Bitcoins on BitQuick.co, a buyer deposits cash into the seller's account, and the Bitcoins are sent shortly after emailing an image of the deposit receipt to us.

BuyBitcoin.US became BitQuick.co 8/10/2013.
BitQuick.co simplifies buying and selling Bitcoin to 3 easy, quick steps. It can be used to convert Bitcoin to FIAT, or FIAT to Bitcoin in hours. The service is comparable to a hybrid of the services offered by BitInstant (now defunct) and LocalBitcoins.com.
Reviews
Write a review
Sam

- February 2, 2017
5/5 this is absolutely beautiful. Took me literally 10 minutes from deposit to bitcoins sent. Way better than the annoying ATMS I had to use.
---
James Siuda

- February 2, 2017
The first large amount I purchased through bitquick was a pain. I had to send verification in multiple times but know that I've used them 3 times I love this service. Very quick way to purchase bitcoin with low fees. I recommend them to all my friends who want to purchase bitcoin!
Tip: 14w7UChxXeXAux9vRBz2Zv5sT6RSJ14D46
---
yagalone

- February 1, 2017
Very please with operation! Sending, communication when needed, getting remaining so amounts of coin not sold returned were excellent.
---
Tim

- February 1, 2017
Very helpful customer service. Patient with my errors of sending the bank transaction. Much appreciated!
---
Hinton

- January 31, 2017
Listen folks the service is excellent and QUICK
---
Spencer

- January 27, 2017
Well for me, it start out kind of difficult. I've never used it before so I was a little nervous. It took me like 4 time to really figure it out. My timing was waaaaay out. I didn't realize that when you put in a order they hold it for you. Well, like I said before my timing was off so I had to cancel 2 orders and the other 2 expired. That is a big no no. I didn't realize that was going on. I feel bad about it. But, once I figured it out it was very very easy. No problems. Thanks Coinbase.
---
Nat

- January 27, 2017
Delievered to my account in 3 hrs. It was my first time buying bitcoins so i was really nervous and i was thinking there was a good possibility that i could eff things up and get scammed. Im glad i used bitquick. I set up my wallet with blockchain and had the funds transferred there :) so happy that my first experience was a positive one. Thanks!!
---
Chaz

- January 26, 2017
I am Not impressed with the Quality of the Customer Service as it is non-existent from my experience.
And yes I used orders@bitquick.co for the attempted contact.
Previous poster stated that his email to Bitquick Customer Service was answered in 1 hour.
I sent an email with several questions 2 days ago that has never been answered. IMO they trashed the email.
I ask how the request for ID was implemented and how is it triggered. (Does one upload or email a scanned copy of DL or is a camera required?) This is not explained on the web pages. I want to know how it works before I send money as I do not have a web cam. I have no problem providing an ID.
I do not like the fact that after the seller has your funds, Bitquick then for some unknown reason decides to ask for ID. This ID check should be upfront before one send his money, because if Bitquik decides to reject ones ID, then if that person does not have what is required to provide the ID (like having a web cam) then Bitquick is going to profit highly by keeping your coins which is an illegal criminal act.
I also ask:
On your web site where you have Banks and Credit Unions listed that provide the Co-op shared network services. There are quotes under each type of bank that states different amounts of Bitcoin value for a particular Bank.
I do not understand the relevance as on the previous screen I can already see how much Bitcoin my money will buy.
Could you explain the relevance?
Honest concise answers are all anyone could ask for but I got nada.
Why does anyone attempt to get answers to their questions multiply times when one attempt should be all that is required from any Honest upstanding Business.
It boils down to very bad Customer Relations and without the customers you are out of business. Some people just do not understand the concept. All aspects of a businesses policies should be published for all to see before they decide to do business with any company. It is called full disclosure.
Looks like they do not want the 2% Commission they could make from my Bitcoin buys.
---
Tom Martin

- January 26, 2017
Placed first order today. Very impressive. Took only a couple of minutes to order. Received email with instructions almost instantly. After uploading the deposit receipt, bitcoins were received in an hour and a quarter. No hitches. I emailed support with a question and heard back in one hour. They've earned a new customer and fan.
---
bob smith

- January 25, 2017
Took about 3 hours total including all the ID verification. Aside from telling me that "You will not be asked to provide ID when placing orders from xxx@xxx.xxx in the future." and that not being true, everything else was flawless.
I managed to buy an order at 2% below market rate, which is great. Support is responsive and released funds as promised.
Tip: 389YUPGzP3zXwdXSb7ymrSyYXsqFcDrAwL
---
Max

- January 25, 2017
Works as advertised. Happy customer here!
---
Erick Bitter

- January 24, 2017
Terrible customer service. You get the impression that they could really care less. Will not use again!!
---
36

- January 24, 2017
Received BTC within 5 minutes of receipt upload amazing. Will continue to buy!!!!!
---
36

- January 24, 2017
Great service really fast, will definitely continue to do business
---
36

- January 24, 2017
Great service really fast, will definitely continue to do business
---
Nick Justice

- January 24, 2017
My money never went through and now i lost over 160$ to this.
---
Mr. Big

- January 24, 2017
Meh. Their systems suck, and pretty much so do they.
---
dave / coachk

- January 23, 2017
excellent ! *****
fast, discrete and professional
Thank You!
Tip: 1JtmnWZaWaAby5oMUiapdwvTpqDcdevXyY
---
Timmy

- January 20, 2017
Thank you you'll are awesome fast and convenient
Tip: 1JHaLgPRvhj7EEvV7RTJ9WrFPQZLnrNZRs
---
BTC Newb

- January 10, 2017
Just purchased my very first BTC. Follow instructions on Bitquick. Received coin within 1 hour of uploading deposit receipt. Seems to be a good service.
Submit a Review