3.38

21

reviews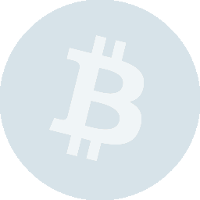 Description
Update
Bitcoin Blender is an anonymous bitcoin mixing service launched in 2014. Its purpose is to help other people stay anonymous when using bitcoin.

Bitcoin Blender is only available as a Tor Hidden Service: http://bitblendervrfkzr.onion
Blog: https://bitcoinblender.wordpress.com/
Bitcointalk.org thread: https://bitcointalk.org/index.php?topic=436467.0
Reviews
Write a review
In vus

- January 18, 2017
Trusted trusted trusted
30 in.
45 minutes out
Always perfect. Updated for January 2o17 with 3 flawless transactions !
---
Bus Driver

- January 2, 2017
Good auto withdraw features, haven't had a problem to date so I'm not where the "scam" reviews are coming from. My only issue is feel the fees are high....although average compared to other services. As with all BTC transaction, check and double check the address your sending coin to. No one can help stupidity!

Full disclosure: My account is 2-FA enabled, signatures were verified and I have not tried the quick blend feature. When it comes to bitcoin, you always have to be careful of theft.
---
bitcoin-mix.com

- November 14, 2016
Scam, they will keep whatever you send. Cowards won't answer phone or reply to email
---
LW

- November 10, 2016
Just got scammed out of over $500. Bitcoins never showed and I MADE SURE OF EVERY LINK, PGP and Address.

DO NOT USE THIS SERVICE. A LOT OF PEOPLE ARE BEING SCAMMED BY IT AND THEY DO NOT RESPOND
---
user358745476547

- October 16, 2016
Great everything works, be carefull to use the right link only via Tor-browser.
---
dprsol

- September 14, 2016
Been a day and my funds not showing up. Emailed them right away but no response. Went to bitcoin explorer to check and shows that my transaction is completed way earlier. I think I got scammed by BitcoinBlender.Org. I don't think I'll use them anymore.
---
1

- July 22, 2016
[center].[/center]
---
Positive

- July 22, 2016
Bad Experience
---
BtcMaker

- March 24, 2016
Good guide to safely mix Bitcoins
bitcoinmixerguide.wordpress.com
---
Josh the Idiot

- December 16, 2015
The actual service works great. BUT...

be careful of bicoin-blender.com! it's not the same as http://bitblendervrfkzr.onion

I think i just gave away coins like an idiot
Tip: 1BAposzXS43zmzZMxbQ56f755gK7WRpBQs
---
Bitcoin Blender

- November 21, 2015
Its important that you are on the correct site, bitblendervrfkzr.onion , only via Tor!
If you get into problems you can talk directly to me via the support function on the site. To verify that the deposit address was generated by my site you can grab the Proof of Ownership pgp signed message on the Deposit page and verify it against my PGP key.
---
Dorian Gray

- November 11, 2015
The first time my btc didn't show up about 6 months ago I assumed that I might have mis keyed some information causing the loss during transfer so I tried again the next day and it worked. Yesterday, I tried again to send a small amount and although blockchain shows the transaction confirmed, it never showed up in bitcoin blender. At this point I would not use them again because either they are selectively scamming or there are real problems with the destination address' they are providing, either way it's not worth the risk.
---
Pissed Zero

- November 11, 2015
Coins never got there!
---
Camille

- November 8, 2015
Worked great thanks :)
---
Bigphun

- October 4, 2015
Scam!!! My deposit never showed up. At least I only made a very small deposit. Stay away!!!!
---
Kaleos

- September 25, 2015
This website is good but i prefer using mineprofit.com better earnings and trusted:)
---
nikoko

- January 6, 2015
everything ok for me
recommended
---
Derrick

- December 13, 2014
Was a great site until today. I can't connect to their server to login in. Worst part about it is I had coins sent there before i found this out. I can only hope they are doing some sort of maintainance so I can get my coin back.
---
Chris

- October 21, 2014
Was Great till about a day ago. For some reason now i am unable to connect to there server.
---
daylooper

- October 9, 2014
Used a few times now and can't fault it. Will continue to tumble here
Submit a Review