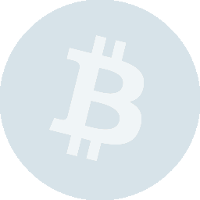 Description
Update
Bitcoin Blender is an anonymous bitcoin mixing service launched in 2014. Its purpose is to help other people stay anonymous when using bitcoin. Bitcoin Blender is only available as a Tor Hidden Service: http://bitblendervrfkzr.onion Blog: https://bitcoinblender.wordpress.com/ Bitcointalk.org thread: https://bitcointalk.org/index.php?topic=436467.0
Reviews
h1tman

-

September 7, 2018

btcblender is SCAM !!!
---
jb

-

August 28, 2018

Site seemed legit, but a total scam. Lost some money I guess.
---
bitit

-

August 15, 2018

good mixing service, but!! this link is fraud copy. original address is bitblndrmoom55lc-onion or bitblender-co
---
peter

-

August 3, 2018

SCAM
---
jambo

-

August 2, 2018

scam scam scam!!!
---
yoyo

-

August 1, 2018

Das sind hurensohnbetrüger zahlt bloß keine bitcoins ein sonnst sind sie verloren.
---
endrew

-

July 20, 2018

SCAM URL! original bitblender address is bitblndrmoom55lc DOT onion
---
Monkeydik

-

July 8, 2018

SCAM SITE!!!!!!!! Sent a small test amount. Taken. checked register and saw it went through. They simply kept it. Out a couple hundred bucks. I saw they've gotten people for 4+ BTC on this one address. At least I didn't trust it for a big transfer. Scumbags. HOW DOES THIS HAPPEN??? THIS SITE WAS HIGHLY RATED ON ALL THE SERVICES??? WE NEED TO SHUT ASSHOLES LIKE THIS DOWN!!
---
Cryptogod

-

May 30, 2018

I buy and invest through midaswalletcom. My bitcoin never depreciates in value even when there's a market shift, It rather appreciates weekly. My ReF: UTK9O8
---
gmflash

-

March 29, 2018

Don't fall in hands of scammers, use only trusted services: bitblndrmoom55lc*onion in tor and bitblender*co in web
---
Abuse

-

January 24, 2018

Don't use this onion.This is scam True clearweb lnk is Bitblender,co
---
Scam

-

November 3, 2017

Looks like the site was seized by russian ministry of internal affairs. I wonder if there is any way to contact them about retrieving coin? Stolen coins are still at the address I sent to and have no moved.
---
MR Junior

-

October 28, 2017

I also was scammed by bit blender. I lost nearly 4BTC ;( So i was looking for another tumbler. I ve tested Wallixer at : http://2ovmq6sfab6u4ucr.onion. It seems to be a newbie on darknet. But I mixed there about 30BTC the last 2 weeks without any Problems. I also use Wallixer as my favorite online wallet, and i am always able to withdraw my coins.
---
Nobody now

-

October 14, 2017

these piece of shit mother fu(kers got me for 10k right now being in a hurry i didnt scroll down far enough to see that google had left the real sites at the bottom of the search. instead gooble sided with the scammers and put their link as the first and second one. thanks foogle!!!!!!!!!!!
---
adem

-

October 7, 2017

fake dont believe it
---
Justin

-

August 2, 2017

Selective scammers. Small transfers went through. Then larger transfer was taken.
---
nameless

-

July 25, 2017

wtf fucking dicks stole my coins.
---
bigmomma

-

July 25, 2017

total fucking scam. sent coins correct address and boom they are gone 1st time shame on you 2nd time shame on me. there it is folks.
---
kirbyshingus

-

July 15, 2017

Yeah, bit-blender.com is a RIP-OFF WEBSITE. I can't believe I missed all the others that fell for this look-a-like bitcoin tumbler. With all the people who posted the scam HOW ARE THEY STILL FIRST ON GOOGLE'S WEBSITE??? I guess they just don't care. They got me for over $300. I'm new to the bitcoin process and naive. Google, get you shit together and remove these motherfuckers.
---
Biggest SCAM !!!!

-

April 14, 2017

We just found out that this ''good'' blendservice is a big bunch of scammers! Yesterday evening we had 4 BTC in the blender credited to our account, and this morning our entire account has dissapeared and we are unable to log in. Support is not answering any tickets we opened and are ignoring us. Really try to AVOID this service at all costs !!!!! We usually blended small amounts and yesterday we did a larger amount and this morning everything was gone. So dont take any risk with them, seems like they are selective scamming for larger transfers. Also our entire account has been taken away like it never was there and all coins totally gone. Even on the blockchain we can see how the coins where trasnfered to other accounts. So be safe and don't use BitcoinBlender !!! We did never use a phishing site and always used the official link. C9
Submit a Review