3

12

reviews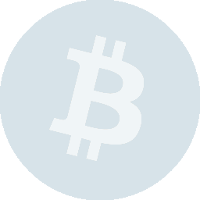 Description
Update
The only service that offers Bitcoin, Ethereum, Litecoin and Bitcoin Cash mixing in a safe and fast way.
Reviews
Write a review
Jihan Wow

- January 31, 2020
Used the service without any problems many times before.
Until the last time. My transaction has been stuck for 3 days at this moment.
Amount received but NOT forwarded to me.
I have sent 3 emails already before posting it. And got NO answer.
It says "we aim to respond to all requests within 12 hours" but I'm waiting for more than 3 days
---
coinsback

- November 15, 2019
Can't edit my post... so there is a new rating instead :D
---
coinsgone

- November 14, 2019
Sent over 1 bitcoin, the transaction has a lot of confirmations now already and no coins were ever forwarded...
---
Smeghead

- June 6, 2019
Scammed me out of my money Do not use
---
snjjl

- June 27, 2018
stole my money
---
bloopy

- June 10, 2018
Works flawlessly every time for me. Highly recommended, low fees too (less than 1%)
---
shari

- May 19, 2018
Worked fast and flawless. Been using for months. No issues.
---
George

- May 11, 2018
I used it many times. It worked just fine
---
J

- April 16, 2018
Don't recommend.
---
Felipe

- April 12, 2018
Excellent, fast, never caused a problem once
---
Red

- April 12, 2018
Privcoin took my coin 12 hours ago, still havent' received anything in return, time=money so privcoin have COST me much more.. f**k Privcoin
---
Smajit

- March 14, 2018
Works great
Submit a Review