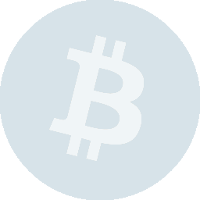 Description
Update
As a cryptocurrency mixer, Mixero offers a range of features that make it easy for users to mix their coins while maintaining their privacy and security.

Advantages of Using Mixero:

- User-friendly interface: Our mixer is designed to be easy to use, even for those who are new to cryptocurrency. With a simple and intuitive interface, users can mix their coins quickly and efficiently.

- Privacy protection: We employ advanced techniques, including CoinJoin technology, to protect user privacy. By combining multiple transactions, it becomes much harder for anyone to trace them back to their original source.

- Flexible transactions: Mixero offers flexible transaction options, including the ability to specify the exact amount of coins you want to mix and the option to delay transactions to avoid suspicion.

- Low fees and minimum transaction limit: We offer low fees and a low minimum transaction limit, making it affordable for a wide range of users.

- No logs kept: We do not keep any logs, ensuring that your privacy is protected at all times.

- Excellent customer support: Our reputation for excellent customer support means that users can get help quickly and efficiently if they encounter any issues.

In addition to these benefits, we also offer an exciting new feature called "Advanced Mode." This mode allows users to receive their bitcoins via XMR, providing an additional layer of privacy and security.

At Mixero, we believe in providing our users with the best possible experience when it comes to mixing their coins. Our user-friendly interface, advanced privacy techniques, and excellent customer support make us a standout choice in the Bitcoin community.
Submit a Review