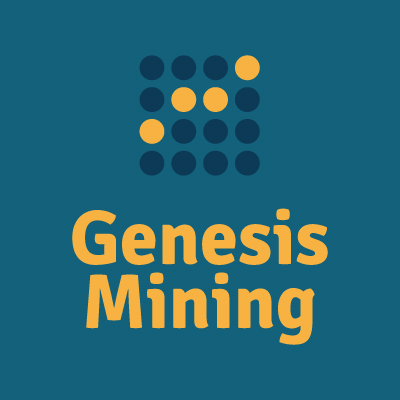 Description
Update
Genesis mining is the largest and most trusted cloud mining provider in the world. The company was founded in 2013 and now owns mining farms located in Europe, America, and Asia. Genesis mining offers a smart way to invest your money, it is suitable for those who are new to the world of crypto currencies as well as for experts and large investors. With Genesis mining, it is the easiest and most cost-effective solution for crypto currency mining. You do not need to buy and set up any specialized mining hardware and software, Genesis mining takes care of all of that. They are heavily investing in the best available mining hardware which they offer to their clients for rent. You only need to buy hashpower to start mining your favorite cryptocurrency. They accept cryptocurrencies as well as credit card payments. Main features of Genesis Mining: very low min. investment amount, daily payouts to your wallet, no mining pool fees.
Reviews
Nightowl

-

August 28, 2017

I have been mining with Genesis for just over 3 months now and was pleasantly suprised to find the numbers actually do stack up in my favour. i originally thought this was a scam but so far so good. Check out my full review and analysis here and let me know what your experience has been! https://cryptograph.me/2017/08/24/the-real-data-behind-genesis-cloud-mining-no-bull-shit/
---
jamesdarko

-

August 18, 2017

Alright so here it is, don't ever invest in genesis , there is no way to make a profit, even have your money back, I bought a 2 years contract and 3 months in is almost not paying and will stop paying in 2 months if I'm lucky. It was an 18 000 $ investment, I will lose around 5-6 k on it. If you invest less money it's gonna be even worse. If you want something really profitable that give you money every day like Genesis but you get your money back at the end, try this http://www.bit.ly/2vSX0xx , there is nothing to compare and cliff mention it in one of his report for those who know him, and again don't invest in genesis i quote one sttar but i would vote minus 5 star
---
tommyturb00

-

August 6, 2017

They stop payments all the time. They were just hacked. SLOW support staff. I haven't had a payout in over 7 days!
---
Bongo

-

July 26, 2017

AVOID. They stopped paying anyone as of 7/21/17.
---
james darko

-

July 17, 2017

poloniex stole all my mining from genesis 1.83 bitcoin, now im into trouble , have 21 months left to my contracts of 4040 mhz x11 worth 18 k usd , if anyone is interested i would let them go for 10 k usd , we would go through genesis for payment and transfer, send email to websolutiona@gmail.com if interested, write genesis as title please thanks
---
Aljoša

-

April 25, 2017

They pay out according to the contract, but the contract itself in not profitable for BTC ... If you don't want to lose money do not invest in BTC mining. It can be profitable if you abuse the affiliate system and bring other people in the shi... If you want to see it for yourself than you can use my code as well: wRkYrV, I don't recommend it though. May be profitable for DASH at the moment though.
---
edita

-

March 25, 2017

not bad...but not good bitcoin
---
Mando

-

March 25, 2017

It;s not profitable...but it's trustable company http://www.creati-ve.com/2017/01/bitcoin-cloud-mining-earn-money.html
---
Adam Johnsson

-

January 9, 2017

Thanks for the review. I used Genesis Mining review with Allcloudminers. They provide payout charts, expected ROI and profit calculations. They also have cloud mining reviews and calculations from many other contracts. They write about scrypt, zcash and ether cloud mining contracts. For Genesis Mining review: http://www.allcloudminers.com/genesis-mining-review/
---
indra

-

September 20, 2016

Good mining
---
Mikee79

-

May 14, 2016

Genesis is a great cloudmining service. And I think the largest provider in this section. Find a Step-by-Step tutorial for Genesis Mining on http://etherbasics.com/tutorials/genesis-mining-tutorial.html
---
Pro-Ams

-

March 12, 2016

I bought Ethereum contract days ago! Happy with the results!
---
EthereumToTheMoon

-

March 11, 2016

Happy with my new Ethereum contract! I will reach Roi in 5 months it keep as this! Thanks for this opportunity Genesis! ETHER to the MOON! \O/
---
Lema21

-

March 10, 2016

I like the professionalism of Genesis Mining. I'm eager to explore more new opportunities that they provide us with
---
EthereumBoy

-

March 4, 2016

Ethereum contracts are the best one! Keep going Genesis! TO THE MOON!
---
Carlos

-

March 3, 2016

Soporte bueno, buena comunicación, facilidad de utilizacion, de momento muy bien
---
Bubba

-

March 2, 2016

I recently began mining with Genesis Mining. Within one day my bitcoin wallet displayed earnings from my mining configuration and more earnings showed up the next day. I'm quite happy that I researched to find the best bitcoin mining company there is. That company is Genesis Mining!
---
Ronn

-

February 29, 2016

This is a legit and awesome cloud miner. They will deliver what they have advertised. Truly, a must have cloud miner. More power!
---
отличный продукт

-

February 25, 2016

мне очень понравилось все просто и понятно особенно для начинающего пользователя.
---
Ирина Т.

-

February 23, 2016

I'm just starting to get acquainted with Bitcoins. I am very glad that acquaintance has begun on genesis-mining! Good luck and prosperity to your company !!!
People Also Viewed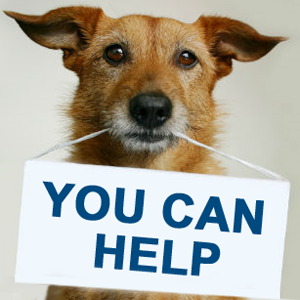 302

reviews
Please donate for a really good coase !!! Every donation, even...
Submit a Review