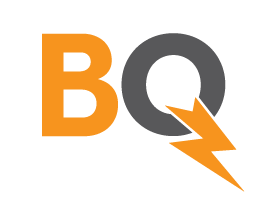 Description
Update
BitQuick.co is the world's fastest and safest Bitcoin trading platform that allows buyers and sellers to indirectly transact via cash deposit, Western Union or MoneyGram by using our trusted escrow system. To purchase Bitcoins on BitQuick, a buyer deposits cash into the seller's account (or at a local Western Union or MoneyGram kiosk), and the Bitcoins are sent shortly after uploading an image of the deposit receipt. You can get started via bitquick.co/buy and go from cash in your pocket to bitcoin in your wallet in 3 hours or less!
Reviews
SkullCandy

-

November 3, 2016

I was amazed at how easy it was to obtain bitcoins via BitQuick. The process was simple, efficient and the response time to questions was phenomenal (less than 5 minutes from "email sent" to their reply! It is CLEAR to me that BitQuick and I will have a very long and mutually prosperous business relationship long into the future!!!
---
Lootex.com

-

October 29, 2016

Buy & Sell Bitcoins Instanty www.lootex.com Get bitcoin voucher with debit card www.bla.mn
---
john l

-

October 27, 2016

I had an screwed up yesterday and forgot to get receipt from credit union after my deposit and the 3 hour time frame to upload receipt expired. I used them so many times without an hitch that i forgot i need to get receipt to upload after deposit cause. I finally remembered when i log into my wallet an bit over 3 hours later and was surprised i don't see my coins sent lol. But i emailed them and they took care of it shortly afterwards. Pretty much the only time i had to emailed them about an problem with purchasing and it was my fault.
---
John l

-

October 20, 2016

Currently, it's by far the best way to purchase bitcoin from sellers. It's very reliable, and their rate is 2 times cheaper vs the competition. Absolutely crushes localbitcoin in terms of ease, cost, reliability
---
Brandon G

-

October 8, 2016

Dope.
---
Sam

-

October 5, 2016

Awesome company. Very Fast and Seamless transaction. Will continue to do business with. Highly recommended!!!
---
LadyLois

-

October 3, 2016

Decided to try BitQuick because other services had "limits" on what I could buy/sell. Did two transaction within minutes and without any hiccups!!!
---
Mcale

-

September 27, 2016

Absolutely awesome. These guys are not scammers by any means whatsoever. Once they get to realize it's you coming back again by verifying the same email and phone number on every transaction they send you your coins FAST! The max wait is 3 business hours, but since I've used them over 10 times now with the same bank, same email, and same phone number I literally get my coins in under 20 minutes. This is a highly recommended service to buy Bitcoins, I wouldn't go anywhere else!
---
John

-

September 20, 2016

The whole process is really easy and simple. Go to there website place a hold on an order go to the bank make the deposit and bitcoins in no time. The only thing I don't like is on big amounts you have to use your I.D only downfall if your worried about that.
---
Brandon G

-

September 20, 2016

I love this company. It's very trusted
---
DegenRegen

-

September 17, 2016

FRAUD. SCAM. BEWARE. In the retraction which obviously the company wrote below they say "the company contacted me the next day" yet the review is written on the same day as the original complaint.
---
DegenRegen

-

September 17, 2016

Anyone can write a comment with any username. This company is a SCAM.
---
John l

-

September 2, 2016

Used them close to 45 times the past 2 years and other than an one day delay due to id check , it is always within their stated 3 business hour. Tough to get more consistent than 44 times out of 45
---
Brandon G

-

August 31, 2016

I'm the guy that would make this service a 5 star, it was easy as fuck but i was scared at first because it's sketchy. I went to Wells Fargo and they we're very nice to me when I deposit. Also I got the bitcoin within an hour
---
fake 5 stars

-

August 25, 2016

who really leaves a 5 star review? all the 1 star reviews are at the bottom. I wouldn't trust this.
---
Janah

-

August 23, 2016

I wasn't sure who to use with so many others places with bad reviews. I chose BitQuick and I'm so glad I did. Super easy and Super fast. After depositing at my bank, my wallet was funded in less than 30 minutes. I've used them 2x with great results and will use again. Great company that I'm referring friends to use.
---
Danny P

-

August 22, 2016

Fine service. Interface a little difficult on Chrome for Android(auto complete fields read incorrectly) but service was fine. Don't trust the advertised times of transaction length. Took me closer to 4 hrs to complete the process, but all worked well. If you need it fast, this works fine. If you want amazing simplicity on mobile devices, try somewhere else.
---
Plethora

-

August 17, 2016

I long for the day when I can purchase bitcoins without leaving my home, but your process is one of the easiest.
---
paul

-

August 16, 2016

wonderful platform, i got my coin in less than 10 min
---
Elroy

-

August 15, 2016

Quick and easy and I'm a noob to this Bitcoin thing 5 stars just make sure you address is right!!👌
Submit a Review