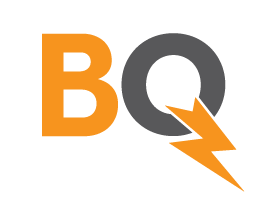 Description
Update
BitQuick.co is the world's fastest and safest Bitcoin trading platform that allows buyers and sellers to indirectly transact via cash deposit, Western Union or MoneyGram by using our trusted escrow system. To purchase Bitcoins on BitQuick, a buyer deposits cash into the seller's account (or at a local Western Union or MoneyGram kiosk), and the Bitcoins are sent shortly after uploading an image of the deposit receipt. You can get started via bitquick.co/buy and go from cash in your pocket to bitcoin in your wallet in 3 hours or less!
Reviews
Derek Walters

-

March 10, 2015

I've used 2-3 services in the past 2 years to buy bitcoin and the fastest so far has been 3 days. This website is completing a service that's been needed in Bitcoin for as long as it's existed: How you get cash to bitcoin WHEN you want it!? This was my very first experience. The bank is a mile from my house. From deposit to online wallet was 2 hours exactly. I was so happy that it worked and that I had done it correctly! There's definitely times when I need BTC as quickly as possible, and I'll be using this service again very soon. Exceeded all of my expectations.
---
steve

-

March 7, 2015

I had to stop using LBC because my account rep went down due to a small mistake on my part, and people stopped wanting to sell to me. I turned to bitquick and had a better experience than LBC. They even accept credit union deposits, which is very convenient for me! I got my coins in about 3 hours with no hiccups to speak of. I'm happy I didn't even need to make an account. I will be back in the future!
---
Major

-

March 4, 2015

Today I tried Bitquick for the first time and I was pleasantly surprised. Great customer service and fast (about 2 hours).
---
Barry

-

March 3, 2015

These guys are awesome will help in anyway they can and do just what they say first time btc large order in 3 hours thanks alot btcquick
---
Matt

-

March 3, 2015

These guys make it an absolute breeze to get some BTC whenever I need. Customer service is extremely friendly and they always seem to be standing by.
---
oppenheimer89

-

March 3, 2015

So easy once you get the bank and receipt uploaded, however it did take most of the 3 hour window, but i knew that would be a possibility so im a happy customer! will come back soon! Thanks again!!!
---
DaCu

-

February 23, 2015

I bought BTC with BitQuick and it was quick and easy. It's not instant and you have to go to the bank, but you can go from cash to BTC in less than 3 hours.
---
Sean

-

February 14, 2015

lighting fast knowledgeable support. It exceeded my expectation big time. Had many email exchange as if somebody was there for me all the time!! Amazing. The only thing that confused me and I've got surprised was the fees. I ended up paying $60 for a $530 transaction that I had in mid. It is more than 10% which I think is a bit too much. But the support I've got was covering the cost.
---
-
February 7, 2015
good honest quick vendor
---
Matt

-

January 30, 2015

Y'all take care of business everytime I need some BTC. Thank you and plz keep it up!
---
Lee

-

January 28, 2015

Totally smooth transaction. BTC arrived in about 1 hour.
---
Lobster

-

January 28, 2015

I used BitQuick.co today for the first time and I am VERY pleased. The costs are very reasonable, the service is excellent and the staff helpful and friendly. I have been involved with Bitcoin for some time now, as a matter of fact I paid 6.00 USD a coin when I first started trading and have used many different services since then. I will be using these people again without a doubt. Great work Guys!
---
nick

-

January 15, 2015

BitQuick answered my emails quickly and sent the bitcoins I purchased within the 3 hour window. No complaints. These guys deliver as promised.
---
wineman

-

December 28, 2014

Excellant service and experience. Bought 1 coin yesterday (300+) and had no trouble at all. I got to the bank in a little over an hour, made a deposit, uploaded a photo of receipt with "writing" on it, and within 3 hrs i had multiple deposit confirmations. Thanks bitquick team. I'll be back! This is way better than waiting for 5 days at Coinbase.
---
Chad (BitQuick Team)

-

November 5, 2014

This review is meant to address all recent reviews since our previous response. -Joe, you mentioned the handful of previous reviewers that stated they never received their BTC. I can assure you that each of them have received their BTC since those reviews were posted. We have a customer support team that manages issues around the clock, so for nearly every order coins are always delivered within 24 hours (usually within 3). Dave's issue has now been settled, and his BTC have been sent without a fee. -You can verify that we are sending coins to our customers via our API: Current reserves (you can look up each address to see where coins have been sent): https://www.bitquick.co/apisell.php Completed orders (all orders that have been fulfilled): https://www.bitquick.co/api.php You can see all transactions that are sent out from our escrow addresses. -We are not responsible for the volatility of Bitcoin. The price can both increase and decrease. If we experience delays and are unable to send a buyer their coins within 3 hours, we will usually waive our service fee. The price has actually increased within the past 24 hours as well. Andrew, I would just like to say that your claim about our upload page is completely unfounded and has no basis. The page is fully functional, and is used by customers multiple times a day. My apologies for not posting a response earlier, but remember that I can always be reached via email at chad@bitquick.co and our support can be reached at orders@bitquick.co. Our CEO's email is jad@bitquick.co.
---
ZA

-

November 5, 2014

I just received the bitcoins about an hour ago :)! The whole process took about 5-6 hours from the moment I made the order.. I am very satisfied. The only problem was with the broken link I was given to upload the receipt of my payment. Which made me panic. However, I was asked to send the receipt as an attachment by email and everything was done.. Thank you bitquick.me :)
---
Mike

-

November 5, 2014

I hope BitQuick give clarifications to all the issues below.. This is disappointing :(
---
Andrew

-

November 5, 2014

ZA: I'm very sorry to tell you, but you have probably been scammed. BITQuick looks like it turned out to be another gox that started out legit, but then selectively stopped paying some users. It's only a matter of time before they stop paying all of them. Just take a look at some of the recent reviews below. Even giving BITQuick the benefit of the doubt, they are withholding the BTC people buy for WEEKS or MONTHS. There's nothing "quick" about bit "quick". An interesting thing to note is that they only appear to be scamming buyers at the moment, but I'm not sure why. It could just be that no sellers happened to post here yet. Apparently, they designed their website to make the upload page you are describing disappear and then they do not respond to emails. That sounds like the issue you're facing. It's a clever scam, I'll give them that. Joe told them about a bug in their emailing system that they acknowledged and claim to be fixing but in the mean time, they just ignore people like you as the price drops. There are many users below who got scammed, so I can't imagine how many there are total that just know about this obscure website. It's been almost a week and nobody has responded to that Joe guy with his 4 simple questions, so hard proof that they ignore people is now here publicly. I've been following this ever since dave posted on another site linking here with his story. The address dave said he gave them is 16eHFg1HX5soEnYoz2QTemocm3VgaKZDRV and he said he ordered 1.9BTC. Dave, was 1.9BTc before or after the fees? You didn't say. My advice to anyone here: Until they can prove they sent out BTC to EVERYBODY that bought it, I wouldn't touch this site with a 10 foot pole. Don't say I didn't warn you. Calling it here: "Sorry our coins were hacked" in 3 months. If anyone has been scammed, please post your BTC address here and how much you are out, so we can at least get a list to verify if they actually sent the money or not.
---
ZA

-

November 5, 2014

I have placed an order on BitQuick.me and then got the email that my order has been placed on hold until I make the payment. I did the payment about an hour later through a bank deposit. When I went back to upload the receipt, I follow the link that was sent to me and I get: "Order not found, receipt already uploaded or expired hold. Please check your buy order confirmation email for the correct link or email orders@BitQuick.me for immediate assistance.". I contacted you guys by email on 'orders@bitquick.me' and also attached the copy of my receipt, and I got no reply yet! Please someone let me know what the hell is going on. I am afraid that I was scammed or something.. Please I need some clarification, BitQuick!
---
Larry

-

November 4, 2014

My very first bitcoin transaction. There were some problems. They were solved and I am completely satisfied with the service I received. BitQuick kind of walked me through the process though I was somewhat lost as there are no tutorials with actual 'how to' detailed instructions. And yes,I shall be back again.
Submit a Review