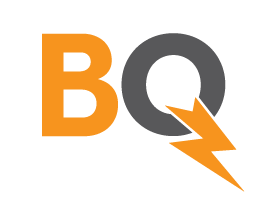 Description
Update
BitQuick.co is the world's fastest and safest Bitcoin trading platform that allows buyers and sellers to indirectly transact via cash deposit, Western Union or MoneyGram by using our trusted escrow system. To purchase Bitcoins on BitQuick, a buyer deposits cash into the seller's account (or at a local Western Union or MoneyGram kiosk), and the Bitcoins are sent shortly after uploading an image of the deposit receipt. You can get started via bitquick.co/buy and go from cash in your pocket to bitcoin in your wallet in 3 hours or less!
Reviews
Jake H

-

May 22, 2014

Bitcoin came fast, within three hours. Worked great!
---
John Doe

-

May 19, 2014

Excellent service, no hassle.
---
R. G.

-

May 19, 2014

Easy process even for a first timer, me. Great communication from support. Success within minutes of following instructions. Only if you are not able to scan or take clear pic of deposit slip presents a problem.
---
Danny

-

May 13, 2014

It's been 4 hours I'm still waiting to receive my bitcoins.
---
cdoni

-

May 6, 2014

works like a charm for me. great easy way to buy bit coins via a simple cash deposit.
---
BitQuick.co Support

-

May 5, 2014

Not sure who "Phil" is, but we've had over 30 satisfied customers today thus far with no incidents to report. Please contact support if you have any issues!
---
Phil

-

May 5, 2014

Nobody home at bitquick, apparently, just taking money and then disappearing and won't reply to e-mails - avoid.
---
Julia

-

April 30, 2014

Platform based on Wordpress??? Really?
---
Johan

-

April 28, 2014

I absolutely love these guys. Amazing communication, quick turnaround, and very reliable. I am so happy with BitQuick.co makes the process of getting bitcoins feel safe and simple. Thanks!
---
Trevorr

-

April 28, 2014

Very fast turn around. I would recommend Bitquick.co to anyone looking to purchase Bitcoin fast and at a great price!
---
5 Stars!!

-

April 28, 2014

WOW! This has to be the easiest way for coins I've found to date!! Will def use again!! 5 Stars!!
---
J. McClure

-

April 24, 2014

Excellent. Easy transaction and fast.
---
Jon T.

-

April 24, 2014

Quick and smooth. The quickest simplest way I ever brought coins. Price is competitive. Only will buy this way now.
---
bitquick User 1

-

April 21, 2014

Great service, seems like it gets around those pesky banking regulations. Although some CO-OP credit unions don't allow person to person deposits without personal info on the person receiving the money. So make sure your credit union allows them (mention it will be a cash deposit). And if they don't just check with another CO-OP connected credit union. Would and will recommend to anyone looking to get coin that does not have a strong localbitcoin community.
---
jjjones

-

April 14, 2014

Great escrow release and reasonable deals on the BTC! Have had no problems!
---
Lorraine D

-

April 9, 2014

BitQuick.co's setup is the Bitcoin trading model all other services should follow. It's simple, flexible, safe and the customer service is phenomenal. Seriously, it's second to none. Everything about them is in the true spirit of the Bitcoin community. What's really great about this service is that BitQuick acts as an insulating party (or interface) between you and the buyer/seller. Why is this great? Because it removes any hassle or stress that might occur if one had to deal directly with the counterparty (buyer or seller). BitQuick's staff are excellent at spotting potential issues (read: potential scam attempts or errors) that a regular person might miss if they had to deal direct with the counterparty. This particular aspect is what makes the service stand out from say, a LocalBitcoins. Read a LocalBitcoins forums about the various scams that have been pulled on both buyer and seller alike. Such things don't happen with BitQuick.co. All in all, whether you're a Bitcoin veteran or noob, BitQuick is the perfect platform to conduct Bitcoin transactions on.
---
btcbuyer

-

April 1, 2014

Confirmed deposit after 20 minutes, received coins 90 minutes later.
---
Seller's

-

March 31, 2014

First off their are zero fees for sellers, fantastic if you mined your coin like me. Posting a sell offer was very quick and painless (not having to give away sensitive personal info such as scans of my passport and S.S. number make me feel very comfortable using this site). Cash deposits take place quickly (cash is deposited in your bank account within the hour) this also makes life easier for you because then you don't have to deal with a middle man holding your money and risk getting it tied up in their accounts for whatever reason (look at MT. GOX, people still can't pull their cash from the site) having a dynamic sell price makes selling easy and if you change your mind about something modifying an order takes seconds. Will use again in the future and recommend to friends.
---
Guy Smiley

-

March 20, 2014

BitQuick offers a very simple service that's very approachable and effective. There's no waiting in the dark, and the company's great customer service (which many others have already commented about) removes the nervousness often times associated with buying and selling bitcoin. With so much attention turned to the bitcoin marketplace, it's a wonder that more companies haven't figured out the value of prompt and clear communication with buyers and sellers. Overall highly recommended.
---
Average Joe

-

March 20, 2014

These guys are great. Deposit your money, receive the bitcoins. It's that simple.
Submit a Review