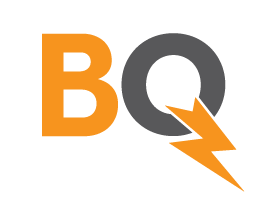 Description
Update
BitQuick.co is the world's fastest and safest Bitcoin trading platform that allows buyers and sellers to indirectly transact via cash deposit, Western Union or MoneyGram by using our trusted escrow system. To purchase Bitcoins on BitQuick, a buyer deposits cash into the seller's account (or at a local Western Union or MoneyGram kiosk), and the Bitcoins are sent shortly after uploading an image of the deposit receipt. You can get started via bitquick.co/buy and go from cash in your pocket to bitcoin in your wallet in 3 hours or less!
Reviews
Adam

-

May 7, 2015

Fast, easy, and super convenient. Got my coins in about 2 hrs
---
Kitty

-

May 4, 2015

Wow. Just wow. Lightning fast and smooth as butter transaction. Made my deposit and coins were in my wallet within an hour or two. Really decent exchange rate too, cheaper than LBC. Will definitely use again!
---
Norman

-

May 4, 2015

Great! Since my review I have had several emails with the company and they were quick to fix the issue. After checking with the bank account holder and finding out that I had made the deposit into his account within the allotted time frame so they issued me the Bitcoins immediately. They waved their fee and gave me the rate for the time of the order. For whatever reason the upload of the receipt did not register in their system. If I could remove the previous report I would. Thank you guys for getting on top of this and sorting it out. Not only will my next trade will be with you, but many more to come. I think I'm going to like trading in Bitcoins.
---
Norman

-

May 3, 2015

On Friday the 1st of May I executed an order for $300 worth of Bitcoins. It has been over 48 hours since I transferred money to the account given to me by Bitquick.co here in the US and no Bitcoins and no money and no response to my emails from the company. I was one minute late on uploading the deposit receipt. 30 minutes later I got a cancelation of the order telling me not to deposit the money and that neither the owner of the deposit account nor Bitquick is responsible to me for the money or Bitcoins. It also said that if I now uploaded the receipt within 24 hours of the cancelation then there would be an additional 3% charge plus the loss of the market moving against me. I have now uploaded the receipt twice and emailed them three times with no response. I can see in previous incidents of terrible ratings that this company doesn't respond emails. I suggest to anyone to think twice about using this company. They have a lot of good reviews but when something happens that shouldn't happen they just don't respond. That is just gross negligence on the part of company that is claiming to be a major player in the exchange business. I have no idea if I will ever get my money back or any Bitccoins.
---
José

-

May 1, 2015

Excellent speed and exchange rates. Will not go back to local Bitcoin.
---
dca

-

April 30, 2015

Easy to use...great fast convenient service!
---
Abe in CA

-

April 29, 2015

Apparently the non-delivery issue was on blockchain's part and not on BitQuick's. An apology for the low rating. I would edit it if I could; consider this a full and complete retraction.
---
Abe in CA

-

April 29, 2015

I did not get the bitcoin that I paid for and have not received a response to my email inquiries. I am including links to pictures of my uploaded receipt, initial inquiry, and a screenshot of the wallet address with no BTC in it, just to show that I'm not making anything up. I am willing to amend this negative review if a satisfactory conclusion can be reached or the funds miraculously appear, but as of know I fear I have been taken for $224.88 (USD). receipt http://i.imgur.com/hfIOhkT.jpg email http://i.imgur.com/rFsCIsY.png address http://i.imgur.com/QGPcw8U.png
---
Bill

-

April 29, 2015

Fast service & good support.
---
JBTexas

-

April 28, 2015

Beyond great service. They are truly exceptional. Truly.
---
Rinish

-

April 27, 2015

I have been an active user of BitQuick for some time now and have made, I believe, 10 or more transactions. I have used Coinbase, attempted LocalBitCoins, and looked at a few other exchanges but the only company I feel safest using is BitQuick. - Overly amazing customer service - Quick to work at resolving any issue - TRUSTWORTHY - Experienced - And I have always received my BTC within the 3 hour window set used. Any person who makes disparaging remarks about this company, in my opinion, or just ignorant people who are unable to calmly look at the role they may have played in issues with their orders. Jad and Chad are entirely transparent with its customer base and I am constantly singing their praises. It's easy to get scammed in the BTC community and this is the single most reason I won't go near another exchange or BTC vendor. Due BitQuick being a small company they create intimate relationships with their customers and I have no problem rewarding them by bringing my business back. Larry
---
Capella

-

April 25, 2015

Perfect! Actually beyond expectations because extra steps of clear yet personal and flexible communication were inserted so I felt even more trust -- yet the whole transaction STILL happened within hours. AND: No fee surprises or anything of the sort at the end. Smooth safe sailing the whole way.
---
TMan

-

April 23, 2015

an excellent service, and one you can depend on -take that to the bank!
---
Akaman Duche

-

April 22, 2015

Have used BitQuick for selling bitcoin. Great experience throughout! Not only have all transactions gone smoothly, but the customer support has been very responsive (typically within hours of my request). I like their seller guarantee, which is a big jump up from Localbitcoins. I have used BitQuick for a few weeks now and will definitely continue using them. Highly recommended!
---
Will

-

April 21, 2015

Took a little over an hour and got my order, far exceeded my expectations.. Specially after spending so much time trying to get coinbase to work
---
Some Guy

-

April 21, 2015

Beats everything else out there, excellent business model. Had my BTC within an hour of submitting receipt (YMMV).
---
Cornelius

-

April 18, 2015

Adopt me please? You guys fuckin rock!
---
Bill

-

April 17, 2015

Awesome job guys!
---
Joe

-

April 16, 2015

Extremely fast. No hassle
---
john L

-

April 13, 2015

Just used them again...as experience as the first. Placed order, deposit at credit union, upload receipt. Received bitcoin an hour and an half later.
Submit a Review