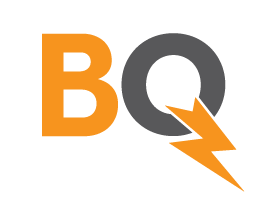 Description
Update
BitQuick.co is the world's fastest and safest Bitcoin trading platform that allows buyers and sellers to indirectly transact via cash deposit, Western Union or MoneyGram by using our trusted escrow system. To purchase Bitcoins on BitQuick, a buyer deposits cash into the seller's account (or at a local Western Union or MoneyGram kiosk), and the Bitcoins are sent shortly after uploading an image of the deposit receipt. You can get started via bitquick.co/buy and go from cash in your pocket to bitcoin in your wallet in 3 hours or less!
Reviews
Henry Zeylikovich

-

October 19, 2015

10/5 A+ made Last minute adjustment to my address & processed order in timely manner!
---
Kyle

-

October 17, 2015

Perfect service.. No worries
---
The Messenger

-

October 8, 2015

Not a bad first time transaction. As the buyer there is a ton of leg work that needs to be performed but until the BTC market becomes a bit more automated, this is just as good as the market you are using as escrow.
---
David

-

October 2, 2015

Very easy to use, and a great alternative to localbitcoins for those of us that don't live in large metropolitan areas. Just be careful to pay attention to the cash value after you place a hold, because it may not be exactly the same number you saw on the previous screen.
---
me

-

October 2, 2015

Excellent! My first transaction and everything went smooth like clockwork, thanks!!
---
SAL

-

October 2, 2015

I have sent my receipt to the company many times and they refuse to answer me and have canceled my order and now my money is with the seller and I have no Bit Coin....SCAM
---
Seth

-

September 29, 2015

This is the first site I found that is actually easy to use. After I sent the picture of the reciept I received the Bitcoins in under 5 minutes. I would recommend this site to anyone.
---
The guy

-

September 29, 2015

Wow that was so unbelievably fast! You never disappoint. Thank you for being the easiest way to obtain bitcoin! You really deserve more than give stars. :)
---
doesntmatter

-

September 28, 2015

Bitquick is the greatest.....
---
Tony

-

September 28, 2015

Very fast! Confirmed and in wallet in under 30 minutes. I'll never use another service. Top notch security. I can't say enough!
---
Jack

-

September 26, 2015

Wow this service is awesome! Second marketplace ive ever tried and it was so quick to set up. The reason for 5/5 is because of their security
---
steven

-

September 25, 2015

awesome service! Got my bitcoins right away!
---
Jeremy

-

September 25, 2015

Great service got bitcoins in 15 minutes. Super fast easy great service. I will use again.
---
johbn

-

September 25, 2015

fast and great service!
---
toadinohio

-

September 23, 2015

Followed all instructions perfectly. BTC in my wallet in less than 2hrs.
---
Charles

-

September 22, 2015

Speedy fast. I'll never use the other exchanges EVER again.
---
Tony

-

September 22, 2015

Bitfinex is by far the best way to convert fiat to BTC. The transactions always go smoothly and fast, as long as you're not late making your deposit (there will be a longer wait on your BTC). If you email them you'll get a response very quickly, and you can even email the ceo if you want. My only complaint is for the lack of sellers. I usually have to wait a day or two for a good buying opportunity, so they could definitely use some more traffic. Overall solid service. 4.5/5
---
Zach

-

September 22, 2015

I made a $250 order, deposited into the bank account of the seller, then realized I forgot to add the $4.99 fee to the transaction after uploading the receipt. I emailed them very quickly after I realized the mistake. They have not responded to any of the emails I have sent and my $250 dollars worth of coins has yet to show up in my wallet after 3 hours (most reviews say it only takes an hour). I am upset that this company will not respond to my emails. I realize the coins may show up but still the company needs to email back and let me know the status of the order. This is ridiculous
---
Carter

-

September 22, 2015

Best bitcoin service I've used. Always on point
---
Josh

-

September 19, 2015

Amazing , Fast And Increadibly easy
Submit a Review