3.08

12

reviews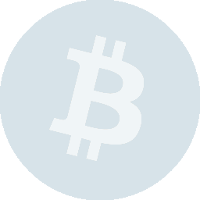 Description
Update
Fast,Anonymous VPN that is p2p friendly, unlimited bandwidth and really has no logging. Plans from $3.33/mo.
Reviews
Write a review
Martin Jozef

- September 15, 2023
I will give my 100% recommendation to Lady Maria, her advice has helped make better decisions in the forex market, allowing me to grow my investments steadily over time. I've been able to diversify my portfolio, reduce risk, and take advantage of various trading strategies. her guidance has been invaluable and has enabled me to become a successful investor.
Get in touch via:
WhatsApp: +1 (732)630-9483
---
Dan Morrison

- September 15, 2023
I had a bad experience Investing my Bitcoin with a false broker company. before I found an honest trade with Lady Maria, I just can't thank her enough for all the efforts, hard works and supports towards archiving my trading goals. Lady Maria thanks for the profits and remain blessed. If you want to start up a trade or need help in recovery your lost investment contact her through her social media link below
WhatsApp: +1 (732)630-9483
---
Jeff

- March 20, 2019
I was using them happily for a couple years but in the last two days cannot connect, cannot log in to the website, cannot get my password reset and get no response from any one in any way. i am done with this company.
---
Used to be good

- July 6, 2017
I used to use this service regularly and thought it was great. Good speeds and not too expensive. I typically bought 1 month of service at a time around once a year or so.
I had never had any problems until the most recent time when 2 weeks into my 1 month service, it is still listed as "Not Deployed: This product is not yet ready for use." This, despite the fact that the charge went through on my credit card. I contacted them and have not received any reply.
I probably won't bother making a formal dispute with the credit card company, since it's only $7, but I won't be using this company again for my vpn needs, unless they eventually activate the vpn and give me the full month that I paid for. (I'll update this review if so. Otherwise, assume they never fixed my problem.)
---
155527

- October 24, 2016
VPNme do not have a Customer Service the link on their web site is fake.
Do not subscribe - You will not get a workable service - You will not get any assistance
---
Louis

- September 26, 2016
I have asked to have this service discontinued twice. Two years in a row they have double charged me for a service I do not want. They have never bothered to respond to my emails. Two identical charges on the same day. They are thieves. I have contacted my bank and will be contacting the BBB soon.
---
vinced

- June 4, 2016
solid vpn.

I never had a problem for one year subscription. Cheapest.
---
Phillip

- September 1, 2015
Apparently this company has just decided to steal the $39.95 I paid them for one year of service. After one month, their website says my VPN is expired. I have sent them several emails asking them to fix this, and they have not responded. I am not sure if I should contact a lawyer or just forget it and try to find a legitimate VPN service.
---
John

- January 18, 2015
My provider began blocking my vpn tunnel using ipsec. VPNme.com support helped me configure OpenVPN by using Viscosity. The speeds are faster and the support was fantastic.

Two Thumbs UP for VPNme.com

John.
---
Phil

- January 11, 2015
Almost zero support, tried to get working on OpenVPN in linux and provided logs, never got a response. CANCELLED!
---
Kasper

- April 7, 2014
Awesome VPN. Speeds are great too. Not too many server locations, but very happy.

This was their response on logging and privacy


1. Do you keep ANY logs which would allow you or a 3rd party to match an IP-address and a time stamp to a user of your service? If so, exactly what information do you hold?


We keep no logs period. The only thing we can see is if you are currently online while you are online.

Please take the time to read our privacy policy.

https://vpnme.org/privacy



2. Under what jurisdictions does your company operate and under what exact circumstances will you share the information you hold with a 3rd party?


We are a US company. Current US law does not require us to maintain any logs, and as such we do not.

We comply with all legitimate subpoenas. However as we are not required by law to maintain logs, our response is such that we have nothing to provide.

https://www.eff.org/issues/mandatory-data-retention/us



3. In the event you receive a DMCA takedown notice or European equivalent, how are these handled?


Yes we get complaints, and we handle them. As we are a company based in Delaware in the United States we are not required by law to keep any logs, and hence we do not.

Our services are intended to provide privacy, security and anonymity. Even if we wanted to, we are unable to match a user with an ip at a specific time. Our system was designed this way and could be designed this way as we are not required by law to keep logs. This unlike other vpn service providers in other countries.

We will not provide you a copy of what we send in response to a complaint, but if you would like an idea about what it is, take a look at the tor response published by the eff.

https://www.torproject.org/eff/tor-dmca-response.html.en

We do not store any content as a VPN service provider.

BTW: Using the TOR Network on top of our VPN is an option when using our VPN service in proxymode. It is just a check box to enable.




4. Which payment systems do you operate and how are these linked to individual user accounts?



First, Let's talk about account's. An account to us is an EMAIL and a Password. If the user wishes to pay by Cash or Bitcoin this is the only information ever collected.

We also accept cerdit cards, Paypal, and Google checkout. Obviously we need to collect more information if payment is made using a Credit card to verify the transaction and eliminate fraud.

Payment is linked to the user accounts, but remember you can pay by Bitcoin or Cash with just an Email and a password you choose.


We hope this answers your questions. Please let us know if you have any additional questions.
---
Koala

- February 22, 2014
Good vpn service. Every user has a unique key/certificate which is more secure than sharing these certificates. They don't keep any logs (are located in a country (USA) that does not require logging either).
Submit a Review