1

3

reviews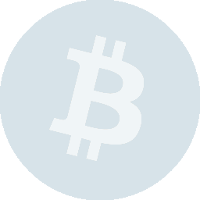 Description
Update
The first company ever to offer an online digital 3D (lenticular) printing service. You can customize your own 3D/flip photo-cards, notebooks, greeting cards, business cards, rulers, ornaments, and magnets.
Reviews
Write a review
Poor quality

- April 8, 2016
The quality is less than poor. My cards a all very dirty with scratches, lines, artefacts like they have fallen on the dirty street and a donkey stepped on them. I have never got such a bad print quality my whole life. The flip itself was okay but it is just the opposite from a high quality print.
---
Unusable prints

- March 14, 2015
I ordered a lenticular print from Snapily. Apart from the low resolution (which I was expecting, given limitations lenticular printing), the print was covered in an array of triangular regions in which the image was out of phase (image A showed through while everywhere else showed image B, or vice versa). These artifacts were striking, and rendered the print completely unusable. I took a photo and sent it to support, who claimed they didn't understand the problem, but would try again.

Eventually, the retry arrived, and it had the same issue, and also 2 new errors on top of it. The print now also had weird horizontal ripples which made the whole print look like it was bent like a washboard (even though the print is flat). Additionally, the colors on the reprint are drastically different from the first try.

I wrote back to complain, and this e-mail went completely ignored. I'm still trying to get a refund, or even an acknowledgment from them.

They get a 0 on quality control (the artifacts were immediately blatant, and could not have been missed by anyone paying the slightest amount of attention), a 0 on consistency (I've no idea how 2 prints made from the same source files could be colored so differently), and a 0 on communication.

Avoid this company!


---
3d fan

- July 10, 2014
i ordered 6 photos ,got them after 10 days ,blurry ! double vision no 3d in it , they promise to reprint but noting came,after a month waiting contact Paypal for refund , now i have to pay mailing it back to get the refund !
Submit a Review