4.2

5

reviews
Description
Update
SatoshiDice is a "blockchain-based betting game."

Some consider it to be DDoS attack against the Bitcoin network since it is bypassing the built-in anti-DDoS features of Bitcoin (transaction fees). Others see it as proof that the incentives created by the bitcoin transaction fee scheme do not produce the results originally expected.

Unlike traditional online gaming software, wagers with SatoshiDice can be sent without access to the website nor running any client software. To play, a Bitcoin transaction is made to one of the static addresses operated by the service, each having differing payouts. The service determines if the wager wins or loses and sends a transaction in response with the payout to a winning bet or it returns a tiny fraction of the house's gain to a losing bet. As a result, the game spams the p2p network and blockchain with useless data. SatoshiDice forces players to pay a transaction fee on each result so the spam will successfully flood both the p2p relay network and the blockchain.
Reviews
Write a review
Annabel David

- June 5, 2023
100% Transparent Forex Trader and Highly Recommended Bitcoin Expert with good reputation and who happens to enter the mouths of thousands of investors due to her good works. Lady Maria. is the Trader I'm still gonna recommend. Not Just because I've seen so many persons recommending her, but because she's reliable, Honest, Transparent and the very Best in the Forex Trading System...If she tells you that your $1000 investment can give you $12,500 that's exactly how it's gonna be because I'm a living witness to her trading skills. She does exactly what she promised.
WhatsApp: +17326309483
---
Ashley Mccall

- May 16, 2023
I want to use this medium to appreciate Lady Maria for helping me out of a difficult situation. After i lost my money to an online investment scammer all hope seems lost but her words of encouragement gave me life and strength that helped me through my recovery process. I've recovered my lost funds and even earned more with the money i invested in her trading company. She's very honest and touching lives positively, if you're interested in crypto / forex investments contact her
for help via the details below.
WhatsApp: +1 732-630-9483
---
Bryan

- December 6, 2021
La mejor
---
havison

- July 25, 2018
ssc2am
---
Rick

- September 20, 2013
Satoshi dice is a very fun game and is where I first used bitcoin. Highly recommended!
People Also Viewed

753 reviews
CoinCure Bitcoin wallet is completely anonymous & routed by tor...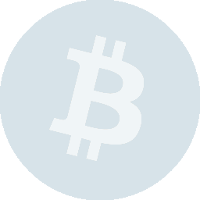 333 reviews
Best web site for bitcoin investment invest 1 btc get 2 in 100 hours.
1019 reviews
Double Bitcoin in 3 Hours is fastest Bitcoin Doubler, our System...
Submit a Review