2.5

8

reviews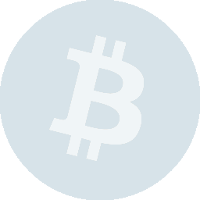 Description
Update
Won between 200 and 500 satoshis every 120 minutes
Reviews
Write a review
Carolina Dagmar

- August 17, 2023
Fast withdrawal without any fees, good relationship, smooth process from the best crypto trader on Forex Trading Investment with Lady Maria…
Her company is amazing and I am comfortable with the profit I earns. I appreciate your efforts on helping your clients gain wonderful profit weekly.
Send her a DM to start your forex investment, she's available anytime.
WhatsApp: +1 (732)630-9483
---
ertis

- May 24, 2021
Please someone makes sure that this website closes as soon as possible. It is a scam 100%. When you want to withdraw, they assholes ask you to pay an additional fee for "insurance and security" of 1050 USD (WTF). Otherwise they cannot give you back your money.
Then they say if you don't pay within 72 hours this insurance they will block your account. Please don't buy it, it is sure that it is one more layer of scam.
Those bastard should have shut down already!! I hope the karma will come back on them and all these cockroach will have a miserable life.
---
resis

- May 20, 2021
I got scam as well. They said they need 1050 USD for a spacial insurance to make sure to give me back my withdraw. Of course this is not written anywhere in the website. They told me that only when I tried to witdraw and my status was pending.
---
Kwang Wann

- January 2, 2020
I have had no problem withdrawing, it's easy to use you need to have referred someone to make withdrawal. Make money while I sleep.
---
Aleksandar

- October 11, 2019
They are a scam company I almost lost €34,000. I got a chance to get my money out with help of forensic expert consultant. I will drop his mail here you can contact him for your problem with megacoin simeonemoss978 A*t g*maail
---
User

- September 17, 2019
I invested and got fooled They asked me to pay for them to link my btc address and upon typing my password incorrectly they said I had to pay to recover and change my password
Do not invest here.
---
Senssuiy

- September 15, 2019
I thought it would be a blow ...
---
user

- July 22, 2019
Scam.. they didnt allow me to withdraw my account balance..
Submit a Review