3.67

3

reviews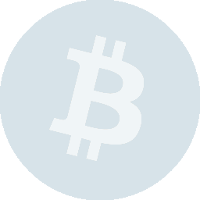 Description
Update
Earn free Bitcoins selling old empty BTC, LTC and DOGE addresses that were in use on May 12, 2014. There are also other ways to earn free cryptocurrency.
Reviews
Write a review
Michael Cook

- October 10, 2020
Beware of that private fake exchange! A few Dollar daily trade volume not woth of mentioning anywhere, offering free Bitcoins worth around 1 USD cent as marketing strategy. Further the operator of that private exchange is repeatedy attacking several members, quotation: "Kill yourself", "You're retarded", "What a fucking loser", see the thread "[announce] Namecoin - a distributed naming system based on Bitcoin" at page 94 at Satoshi Nakamoto's original Bitcoin forum! I strongly recommend to stay away from this site!
---
bayareacoins

- February 3, 2020
Freebitcoins is now an altcoin exchange (XChange) and cryptocurrency faucet. The digging program has been offline since 2018.
---
ClamMan

- July 17, 2017
Get free CLAM coins instantly!
If you are interested in CLAM coin just go to this website below, enter you CLAM address and claim your coins. You can repeat the process every minute, hour, day. CLAM is a proof of stake coin so the more you get the more they will "grow". Your balance will get bigger every day just from holding the CLAM! https://goo.gl/DaufYB
Tip: 19NDwHZXUNHfsRcYfbkf8ejhPj6Tv4eVbi
Submit a Review