4

4

reviews
Description
Update
A provably fair Dice Game with Bitcoin and 40+ Altcoins. Bet, Invest on the bankroll or promote with the affiliates program (10-20% comission). With faucet for all the currencies.
Reviews
Write a review
Annabel David

- June 5, 2023
100% Transparent Forex Trader and Highly Recommended Bitcoin Expert with good reputation and who happens to enter the mouths of thousands of investors due to her good works. Lady Maria. is the Trader I'm still gonna recommend. Not Just because I've seen so many persons recommending her, but because she's reliable, Honest, Transparent and the very Best in the Forex Trading System...If she tells you that your $1000 investment can give you $12,500 that's exactly how it's gonna be because I'm a living witness to her trading skills. She does exactly what she promised.
WhatsApp: +17326309483
---
Ashley Mccall

- May 16, 2023
I want to use this medium to appreciate Lady Maria for helping me out of a difficult situation. After i lost my money to an online investment scammer all hope seems lost but her words of encouragement gave me life and strength that helped me through my recovery process. I've recovered my lost funds and even earned more with the money i invested in her trading company. She's very honest and touching lives positively, if you're interested in crypto / forex investments contact her
for help via the details below.
WhatsApp: +1 732-630-9483
---
Ceta

- July 29, 2018
web domain not working
---
craig mcgee

- October 15, 2017
this company is a scam, plain and simple. I deposited some btc to invest it in being the casino bankrole, and when I divested and withdrew the btc, in 2 transactions, the company only sent me 1 of the transactions. this happened back in february, multiple support tickets, multiple emails, multiple posts on bitcoin talk, no answer, no btc. this company is a scam and steals your money, please avoid.
Tip: 19hDCkZynmKs26zx2XrrdXKyhmyK3og34s
People Also Viewed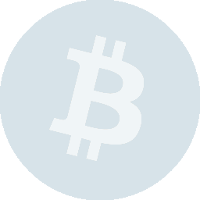 332 reviews
Best web site for bitcoin investment invest 1 btc get 2 in 100 hours.
Submit a Review