4.22

9

reviews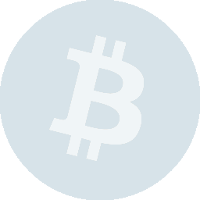 Description
Update
Coin Clarity is a community-driven crypto directory. It has fully searchable and sortable listings of coins, exchanges, wallets, ICOs, debit cards, merchants & casinos as well as comprehensive bitcoin and altcoin news.
Reviews
Write a review
Samuel Slimzy

- December 5, 2023
Good works deserves good recommendation, I appreciate the effort of Lady Maria for helping me work from home despite being quarantined. Profits been made weekly as promised, i invested $1000 and now making $13,400 weekly, All thanks to Lady Maria wouldn't have been easy during this lock down she made me and my Family smile, "Success doesn't come to you, You go to it... I'm not the one to call you to invest and have a bright financial situation. If you know what's right, you're supposed to contact her now and start trading
WhatApps: +17326309483
---
Jason Scheiweller

- May 1, 2020
This is a great website with a lot of different content. If you want to find out what most of the major coins are all about and how they work, this is a good starting point. Highly recommended.
---
Markus Vlad

- April 25, 2020
This blog belong to nutildah user from bitcointalk.
Cyrus Mcnally is the real person behind nutildah
---
tin fu

- October 8, 2018
good stuff and all is great but problems is web navigation please make it mobile friendly a
---
Len Piyan

- July 29, 2018
good services great guys always looking you again
---
jemtu

- October 30, 2017
good services thank you guys
---
Sharif

- September 30, 2017
Much excellent information. Nicely laid out and I have found many many interesting places to invest in ico and new coins. I wish they had places where you can buy computer parts with altcoins.
---
Gina

- August 30, 2017
I found a some casinos I had never heard of before. It's a good directory.
---
James H

- August 30, 2017
Coin Clarity is a cool site. It has all sorts of types of wallets and exchanges and coins all sorted by votes from members. Good news too.
Submit a Review