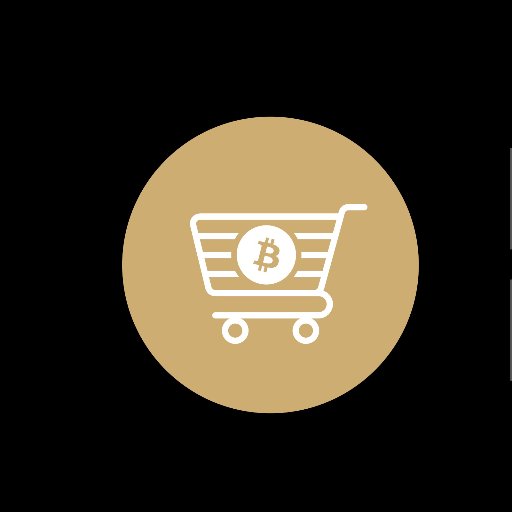 Description
Update
Buy and sell bitcoins with cash using 1,000+ Bitcoin Depot ATMs in 30+ states
Reviews
Toby

-

November 24, 2021

Super easy to use, but the price was heavily inflated.
---
Jay Jay

-

November 20, 2021

First time, and last time user. Bot ETH using a few hundred USD. The transaction fee was about $60 AND in addition, the price of ETH at the time of transaction was around $4,300; my ETH was bought at a rate of $5,224.67 per ETH. I certainly don't mind the transaction fee even though it isn't cheap but it is preposterous to be so severely overcharged for the price of the ETH. As the other posters have said, this inflated exchange rate was not made known at the time of the transaction. So I think I wuz robbed!
---
Michael Sherman

-

November 16, 2021

Kiosk is easy to use and I have acquired so much bitcoin I love it!!
---
Raj sharma

-

November 13, 2021

Will not use this Atm ever again. ridiculous amount of fee. 20%. Are you kidding me? If anyone want to use a bitcoin ATM I recommend coin flip, it's a flat 7% fee and it's quick.
---
GoldEraKid

-

November 3, 2021

This ish is fn robbery!!!! Told me because my "purchase amount," ($150), was low I had $3.xx "service" fee. So how tf I receive $120 in my wallet…?
---
Jim Fisher

-

October 14, 2021

Best in the industry
---
Magic

-

August 29, 2021

It's considered robbery if you get charged 20% rate for exchanging currency. Yep, That's what bitcoin Depot charges (plus service fee.)
---
K.Boll

-

July 29, 2021

cleanest machine I've been too and the scanner worked for my i.d. card
---
William

-

July 27, 2021

all good. better then rockitcoin..that took 5 hours!
---
Joseph Santos

-

July 26, 2021

i've tried other bitcoin machines but not one compares to Bitcoin Depot not only are they fast but if anything goes wrong there's live support quick fast and ready to solve any issues
---
Bill

-

July 24, 2021

Took 20 mins to get the bitcoin. should be instant.
---
BrandytheAccountant

-

July 24, 2021

Mhm, it worked. Got bitcoin for my cash. No bank, no hassle. Machine says I can do up to 15k. Put a tip in to my addy below: 1HN7juCsuYXtUdR88rUJqg4KaRzVojUibo
---
Douglas S

-

July 20, 2021

I'm new to cryptocurrency so I found the Bitcoin ATM really easy to use. I feel more confident about getting comfortable and confident buying crypto. The customer service is really fast and accessible too. Thanks. - D
---
Frankie

-

July 12, 2021

I love Bitcoin Depot's ATMs. They make it very easy for someone like me, who isn't the most tech savvy and is just getting into the crypto world. Crypto seemed very daunting and confusing from afar but the ATM allowed for a quick and easy transaction process, as well as providing all of the steps right there. Can't wait to use one again! Overall it was a very efficient and fun experience.
---
Jane

-

July 12, 2021

transaction was super smooth. the gas station was super clean.
---
NameIsSam

-

July 12, 2021

Safe gas station for the ATM, clean circle k. Got my ethereum within 20 mins
---
rebecca r

-

July 1, 2021

Always speedy and secure
---
Tigrr77

-

July 1, 2021

Easy and quick deposits
---
tablack83

-

June 26, 2021

WARNING!!! They deposit your money using generated smart contracts, so sending money to different online services will not accept your Ethereum. If using this service MAKE ABSOLUTELY SURE you use a local wallet as a middleman. Sixty USD lesson learned and I will not ever use this service again, even if it is very convenient.
---
Robert Stern

-

June 24, 2021

BEWARE of scammers. I got a phone call with caller ID from Florida Power and Light telling me my service was going to be disconnected within 1/2 hour unless I paid the past due balance. I was indeed past due but had gotten an extension. ( first clue ) I was told I had to go get cash ( second clue ) and go to the bitcoin depot and make the payment there. She sent me a QR code that had to be scanned prior to the payment. I followed her directions and paid. She was on the phone while I did it. She then asked for the transaction ID. She then told me the payment was posted and the disconnect would not happen. I got back to work and checked my app and the balance was the same. I called FPL and asked about it and they said they did not use bitcoin express to collect payments. I called the police and they made a report.I then called bitcoin express and sent a photo of the receipt. After the guy put me on hold several times he came back and said there was nothing he could do. I needed to call within 5 minutes of the incident. I think this machine is just made for scammers. I mean, how many people are trading bitcoins in convenience stores?
Submit a Review