Description
Update
The Bitcoin Pharmacy is a leading supplier of superior quality generic drugs at unbeatable prices. They accept Bitcoins but also all major credit cards and shipping worldwide is free.
Reviews
Bitcoin phatmacy

-

March 14, 2018

Scam. Lost$300
---
scam buster

-

February 15, 2018

these scam shops are popping up everywhere...false advertising to get you to try and very friendly in its hype...once you push the button to complete order, your money is gone and absolutely no communication and no way for you to complain...is robbery without using a gun...wise up and do not use these sites you find advertised in USA...legit sites selling drugs without prescriptions are hit and shut down rather quickly by DEA. DEA does not bother working cases where sites just steal money from dummies!
---
J.

-

November 20, 2017

I ordered product. It never shipped. I e-mailed many times with no response. Take your business elsewhere.
---
Nik

-

October 25, 2017

DO NOT USE http://www.thebitcoinpharmacy.net
---
Nik

-

October 25, 2017

What the other poster said. The REAL Bitcoin Pharmacy Online is amazing. I order my pain meds online and arrive without a problem. There is a scam with a similar name you need to avoid!
---
Mr FeelGood

-

October 23, 2017

Make sure you use the real bitcoin pharmacy! DO NOT USE http://thebitcoinpharmacy.net because it is a total scam and a copy cat of the real pharmacy. do not orderfrom you will not receive goods.
---
scam

-

October 18, 2017

scam company
---
scammed

-

October 16, 2017

scammed me
---
Scammed

-

October 14, 2017

bitcoinpharmacy.online is a total scam. Placed an order, received no tracking info, no status. Order was in their site though. Asked for tracking after two weeks and got no response except for my order being removed from their site. Nothing ever happened. No response from any of their support. Hopefully I can just warn others. Try and reach their support before purchasing, you can't.
---
scam

-

October 11, 2017

scam website
---
Jeff portnoy

-

October 10, 2017

Same here ! Wish I read that guys review before I threw my money away .. bitcoin pharmacy is a complete scam! ..over 30 days still no package and no response from emails .. f- them
People Also Viewed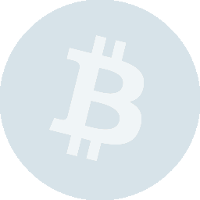 10

reviews
Convenient, ethical & affordable Personal Trainer Certification....
Submit a Review