Description
Update
DiceCoin is a online game using Bitcoin cryptocurrency.
Reviews
alex arley

-

April 25, 2020

A few months ago I was broke, devastated, and hopeless after losing all my savings to scammers and deceivers. But God heard my cry and delivered me from my ugly situation I'm willing to introduce a very good friend who helped me Zder Luis an account manager at Bitminerward LLC he is a genuine and honest friend and will help you earn up to $13,000 within 8 days.
---
Anony Mouse

-

October 2, 2018

OF course it a SCAM wadda ya think!! Website so simple like SHIT not even need registration of course SCAM! wtf is there really so many stupid human out there??? (o . o)
---
Running man

-

September 27, 2018

Scammer .. didnt receive any payment for almost 5 days
---
alfred

-

May 3, 2018

My withdrawal is pending for more than 48 hours. Scam ..... Support mail is now on offline. Mail delivery is failed. Beware :(
---
badsupport

-

October 3, 2017

bad support need to impoove njot reply
---
Yudhi

-

August 27, 2016

Good a website
---
scammeduser

-

May 24, 2016

Stupid 2btc+ manua verification. Waiting 5 days now. Don't expect to see btc again. Useless IDIOTS!
---
Prankat

-

April 6, 2016

made a nice profit at Dicecoin.io kindly suggest it
---
gezzzo

-

December 29, 2015

Somehow elegant. I'm a frequent Bitcoin gambler who played on almost any site in the niche. Dicecoin is one of my favorite. Generously advice it to newbies especially. Happy New Year!
---
Mia

-

December 4, 2015

very good site. Nice play to earn some bitcoins !
---
como_como

-

November 26, 2015

cool site, quick payouts, all good
---
justkamper

-

November 11, 2015

good place to kill some time
---
LuckyJJ

-

November 11, 2015

Nice interface, you jump straight to the game. Started a year ago, keep playing there, had no issues at all. Have no clue, who posts these bad reviews.
---
Maxim

-

January 29, 2015

These scammers stole my 63 Btc!! I win this money and send from my wallet but don`t receive nothing no data in blockchain, they just send money to nowhere or to themself
---
anil

-

January 26, 2015

my 0.5 btc stucked its more than 48 hours but no result fake website scam
---
rajesh

-

January 2, 2015

scamer nothing more than that please avoid
---
jonty

-

January 2, 2015

i will never trust this site total scam
---
jenet

-

January 2, 2015

bad site
---
anil

-

January 2, 2015

dicecoin.io website down from last 4 days stucked 0.31 btc no update yet these guys are shitttt
---
parveen bangar

-

January 2, 2015

very bad website dicecoin.io group of scamer
People Also Viewed

458

reviews
Double Bitcoin in 48 Hours is an automated Bitcoin Doubler System,...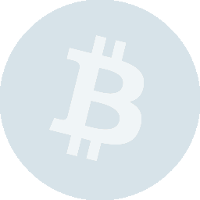 351

reviews
Best web site for bitcoin investment invest 1 btc get 2 in 100 hours.
Submit a Review