DNS Hosting
Server & Cloud - Located in Zurich, Switzerland, Server & Cloud provides a wide range of products and services including Dedicated Servers, Cloud and VPS Hos...
CoinsHost - Swiss-based professional hosting services for cryptocommunity: Dedicated Servers, VPS and VMware Cloud servers, high-capacity DDoS Protectio...
Guisk Web Hosting - Guisk offers top tier Canadian Web hosting. We now accept Bitcoin as well!
Bacloud - At Bacloud.com, our number one priority is our customer\'s success. Through the use of cutting-edge technologies and comprehensive Web hosti...
Namecheap - Namecheap rated one of the best registrars now accepts bitcoins and give free whoisguard!
NetHut - NetHut offers hosting, domain name registration, SSL certificates and many other services.
GIGEBOX - GIGEBOX Hosting Services operate equipment running at 1 Gigabits per second, with a network that is supplied by several separate networks in...
BitDomain.BIZ - Non-US anonymous domain registration with Bitcoin. Wide range of toplevel domains. Free privacy WHOIS protection and much more...
OrangeWebsite.com - Green and anonymous offshore hosting based in Iceland. Been operating since 2009. 24/7/366 online support, cPanel, Softaculous one-click ins...
sourceWAY - sourceWAY is a development company and internet service provider (ISP). We offer software development, webhosting and SMS gateways/numbers.
allcoins.ml - Bitcoin Exchange sites, Free bitcoin faucet sites, free bitcoin mining pools, cheap bitcoin hosting, cheap bitcoin domain
Baltic Servers - Dedicated Servers, Dedicated Hosting, GPU Servers, Unlimited cPanel Hosting, Backup servers, Storage servers, SSL Certificates, Collocation,...
Phurix - Reliable and affordable UK based web hosting and domain names for bitcoins.
Flokinet ehf - FlokiNET was established in 2012 in Iceland to provide a safe harbor for freedom of speech, free press and whistleblower projects.
MonsterMegs - Web Hosting, Reseller Hosting, Enterprise Hosting, Domain Registration, Domain Privacy, Email Forwarding, DNS Management, and SSL Certificat...
YOKU Cloud - Since 2001 Yoku's team has specialized in VPS and cloud hosting solutions. We cater to businesses and individuals looking for reliable virtu...
Cinfu Hosting Solutions - Cheap Web Hosting and VPS Servers with unmetered data transfer (servers in Germany and USA), Domains registration.
LTD "CherryServers" - We are with you 24/7 from the get go. Whether you need a consultation for your project needs or chat with our technicians - you will get a r...
CINIPAC Hosting - Domain registration and offshore hosting in Romania, Netherlands, and various other countries. Domains include free WHOIS protection, anonym...
Domains4Bitcoins.com - Free Privacy Protection, DNS, Domain Forwarding, Mail Forwarding, & Domain Theft Protection!
ComputeHost - ComputeHost is one of the renowned company in the web hosting industry, offering a range of solutions like CDN, dedicated hosting, shared ho...
Frank Domains - Pay with Bitcoin for domain names, all top level domains and 88 European TLDs plus free subdomains and frank, honest advice from developers ...
KalyHost - Domain names, web hosting, VPS
Here Host LTD. - We use new generation processors like: E5-2683 v4 and E5-2695 v4 , there are not many companies that use this kind of CPU's. Also our connec...
Bitronic Technologies - Affordable PPTP, L2TP and OpenVPN US and Europe servers. Secure SSL unmetered VPN you can buy with Bitcoin, SSH Tunnel/100MBit Connection.
Exoware.net - UK. Web hosting, reseller hosting, VPS, dedicated servers, domain names and SSL certificates. Select Bitcoin at checkout price will convert ...
Hostens - Get your website online for €11.88 per year. Shared hosting, reseller hosting, VPS hosting, domain services, SSL Certificates and more.
Dewlance.com - Dewlance.com Provide Windows VPS at 0.02 BTC ($11.99/m), Domain Registration, Linux XenHVM VPS with 4 vCPU Cores and Instant Setup
ABACO Hosting - ABACO Hosting is an Internet services company since 2007, we have solutions for small and medium businesses, from Email Hosting, GeoLocated ...
AwardSpace - Web Hosting - AwardSpace delivers web hosting at an unbeatable price/performance ratio made in germany, has a control panel entirely developed inhouse and...
NameTerrific - NameTerrific provides an entirely new experience to register and manage your domain names, with unique features such as Cloud-based DNS and ...
Veecode - The demand for custom Website Development & Design in Toronto is increasing gradually in the market. The importance of custom web design has...
FAT Inc. - Anonymous domain registrations and certificates payable by bitocin. Since 1996.
Synalabs Hosting - Solutions d'Hébergement, Infogérance, Conseil et Audit
NerdyChild.com - NerdyChild have extremely cheap web hosting (from $3.99). Payments are accepted instantly (0 confirmations).
cPanel-Host Domain Registration - Register over 60 top level domains (TLD), such as .com, .net, .pro, .eu, .de, .nl, .pl, .co, .in, .kr.com, .es, ...
Host By Bitcoin - Host By Bitcoin Provides High Quality DDOS Protected and SSD Web Hosting with exclusive features,Bitcoin Hosting, Bitcoin Accepted, Best 24x...
ServerSub.com - ServerSub as a brand of DediHouse Networks, LLC is a web hosting provider established in the year 2013 in Delaware / United States. The comp...
Fennec Internet Services - Offers Xen VPS servers & dedicated servers in Coventry, UK. Full root access, full kernel control and no overselling as standard. All hardwa...
Barwen.ch - No-frills *tiny* shell accounts and secondary DNS for 0.025 BTC per month (for full shell, first payment must be by PayPal, but for DNS, bit...
Mobiparadise web service - Mobiparadise Hosting provider of web service located in india in association with AttractSoft GmbH, Germany.Mobiparadise has a variety of se...
Webhosting and VPS - Datacenter with VPS and VDS provider. Webhosting and Dedicated also.
| | |
| --- | --- |
| Promote your Bitcoin website on BitTrust | |
Discover
Exchanges
Merchants
Wallets
Escrows
Payments
See all »
Recent Reviews
Thomas Lingaard rated CoinsHost
"they will never let you know about upgrading your trading account and ..." Read more
Thomas Lingaard rated Server & Cloud
"Mario tell me about upgrading my trading account before i could get al..." Read more
Recently Updated
CoinsHost
Swiss-based professional hosting services for cryptocommunity: Dedicat...
Server & Cloud

Located in Zurich, Switzerland, Server & Cloud provides a wide range o...
ABACO Hosting
Not yet rated
ABACO Hosting is an Internet services company since 2007, we have solu...
allcoins.ml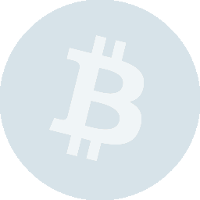 Bitcoin Exchange sites, Free bitcoin faucet sites, free bitcoin mining...
Here Host LTD.
Not yet rated
We use new generation processors like: E5-2683 v4 and E5-2695 v4 , the...