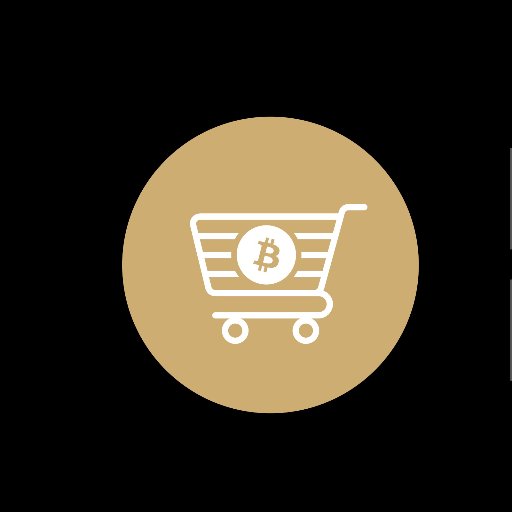 Description
Update
Buy and sell bitcoins with cash using the Bitcoin Depot ATMs. We have Bitcoin ATM locations in Atlanta GA, Birmingham AL, Boston MA, Dallas TX, Fort Worth, TX, Jacksonville FL, Orlando FL, Miami FL and Dallas TX for your convenience.
Reviews
Yoylyn

-

April 2, 2019

I bought 3K yesterday, fees were low, 7%, for all of you saying fees are high, they don't decide the fee, the owner does, go to atmradar and check fees, if fee aren't listed, then do a small purchase, also their Btc price is way higher than the actual Btc price in the market, so check other apps for real time price, there's another atm not far from this at 14%, so yes, fees aren't the same, my issue here was that it's been 24 hrs later and I still don't have my btcs, they don't have a number to call, only email, I sent several emails and no response, This maje them very unprofessional, I just hope they didn't scam me
---
Trip

-

March 24, 2019

They only got the second star for the speed and convenience. Otherwise it's outrageously expensive! Never again! I bought $2400 worth of bit coin but the fees were about $400 which netted me only $2005 by the time I transferred it to its destination! I was shocked. No more! Looking for a cheaper alternative!
---
tiffanyannhulsey

-

March 19, 2019

ZERO STARS. Fees are outrageous and hidden from the user. Someone should start a class action suit against these thieves.
---
Vin

-

February 10, 2019

Its a complete rip off yeah its convenient but again total rip off. % + $3 yeah I get that reasonable But they should tell you plainly how much of % it is. The worst thing about it is that their exhcange rate is ridiculous when I was buying my $80 worth the screen showed exchange rate as $4,453=1 bitcoin I check online then the market rate is $3,620 .56 = 1 bitcoin thats an $831.44 difference. I put $80 in they give me $62 dollars worth. Horrible
---
Michael

-

January 31, 2019

I use one of their Bitcoin ATMs every couple of weeks when I get paid. Love the service
---
Chris Peller

-

November 20, 2018

They are crooks. They take around 22 percent. What more do you need know?
---
Dezmond

-

November 15, 2018

Someone used my credit card, had to cancel it. So I'm cashless for the weekend since the banks are closed. I remember I had bought some BTC a few months ago. Headed to Bitcoin Depot 2way atm, withdrew some money and I was on my way. VERY CONVENIENT!
---
Bollweevil

-

November 12, 2018

I cant belive all good, pat on the back reiews on here being given to bitcoin depot. No wonder they dont post their fees. I feel like I've been violated and raped by these crooks. I guess I can also blame myself for not bringing a lawyer to read the fine print for me. Exchange rate $1500 over current price. +$3 +fee = just over 22% Never again. I will stick with Smokers Xchange. 7.5% to buy and 5% to sell. Which is a very fair buy fee and the cheapest sell fee in Dallas. Plus its a Veteran owned business.
---
P

-

November 10, 2018

Ridiculous exchange rate. Today Coinbase and other reputable exchanges have the exchange rate of BTC just under $6.5k. The exchange rate at these kiosks is $7.7k. In addition to their fees you lose an additional 17% upon sending BTC to your wallets. I'll never do this again. Save yourself a fortune. You're welcome in advance.
---
Rick Munson

-

October 7, 2018

Very Quick and easy. I`d highly recommend
---
Jack

-

September 18, 2018

Waaaayyyyy better than Coinbase
---
Dallas, TX

-

September 6, 2018

I used the Carrollton ATM located in the Beer & Wine Store on the corner of Trinity Mills & Marsh and then called their support line to verify fees charged and rate. Support was fast and responsive, they did not answer on first call, but they called me back within five minutes. They informed me that Texas ATMs charge an 18% transaction fee (and if buying less than USD$200 add an extra $3 on top of fee). It's a bit expensive imho, but if you're looking for fast delivery (BTC was in my wallet by the time I got home) and don't want to go through Coinbase this is a viable option. Be careful though, once you start feeding bills into the machine, there's no way to cancel transaction or reverse it. Two goals Bitcoin-Depot should strive for are better fee rates and the option to cancel transaction once you start feeding bills.
---
Jesse

-

September 2, 2018

Quick transaction
---
Doug Wilks

-

August 1, 2018

Customer support is very helpful. More of a personalized experience for newbies
---
Joseph

-

July 24, 2018

Super quick and easy bitcoin purchase experience. Will be coming back
---
guzmpa

-

July 19, 2018

slow,expensive and doesn't show the fee upfront, i will stay with libertyx (6%)and coinbase(around 8%). i hope they go out business.
---
Devonte Robinson

-

July 10, 2018

So glad they offer Litecoin!
---
Sydney K.

-

June 29, 2018

So worth it for the convenience and speed!
---
Dominick

-

May 30, 2018

Found their machine at the Chevron gas station near my house. You definitely pay for convenience but its well worth it when you compare ATMs to other options.
---
Mike S.

-

May 30, 2018

I've used these machines and never had any issues with the transaction. The bad news is that you will pay a roughly 17% fee to get your bitcoins or cash. I would be much happier if they would cap the maximum fee they charge per transaction so that if I want to sell $1000 of bitcoin I don't have to say goodbye to $170 of my money. They should also disclose the actual fee charged before the transaction takes place (like ATM machines do). I totally understand that they have made a significant capital investment in buying these machines and providing the backoffice to support them, but it wouldn't kill their business model to cap the fee a reasonable amount on larger transactions. The reality is that we are still in the wild west days of bitcoin buying and selling. Once real competition arrives, this kind of fee gouging in retail crypto banking will be gone.
Submit a Review