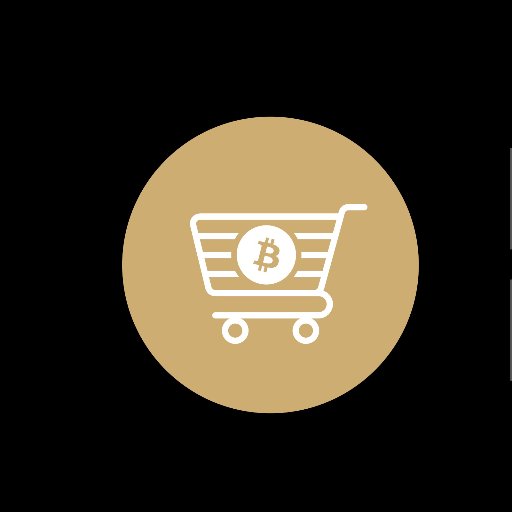 Description
Update
Buy and sell bitcoins with cash using the Bitcoin Depot ATMs. We have Bitcoin ATM locations in Atlanta GA, Birmingham AL, Boston MA, Dallas TX, Fort Worth, TX, Jacksonville FL, Orlando FL, Miami FL and Dallas TX for your convenience.
Reviews
Micheal williams

-

December 6, 2019

They froze my coins too. All was going well with a few trades, then all of a sudden my account is frozen. They demanded I make another deposit from the same wallet I made the original from a few months earlier. I did not have that any longer, but I did have one from a few weeks back. They said that was not good enough. Then they asked me to log in from the same place. I was, but they said it was not. Finally they said I needed two pieces of government ID. Either drivers license, or birth certificate or passport. Thing is they never asked for it when I signed up. You use this service initially and don't need to send them personal ID and now that they have your money they freeze it unless you can prove your ID?!? I was just able to recover some of my coins through a recovery company (Recoveryexperts0 at google mail) and that even took like a week. If you're able to recover yours too you should share the story and make people aware of this scammers.
---
Scott

-

December 6, 2019

No idea how they have a 3.56 average still, any 5 star review has to be fake. Transaction fees are insane as others have mentioned, and overall user experience at kiosks is terrible. Slow to respond, instructions did not match kiosk hardware, and felt dangerous to use...not fun standing there inserting $20 bills one at a time in a shady gas station, easily could have been robbed. Kiosk does not present their terms of use or privacy policy, note that all your info is shared with their parent company. Wording is too vague to tell which third parties receive your info. Vague assurances are made about security, but no specifics are given. No certificate of PCI compliance, no audit results, nothing of substance to prove your data is safe. To the reviewer talking about getting in on the lawsuit...sorry to burst your bubble, but you agreed to not take legal action against these thieves. You can only go through an arbitrator that they are paying, so you can guarantee it won't be a fair process. You waived your right to trial by jury. I like how their FB page is full of spam reviews which they won't delete because the reviews give them 5 stars...how's that for integrity from a financial services provider? To consider using this service again, I would need to see 1) a new UI which is responsive and has clear instructions, 2) reasonable and transparent exchange fees, and 3) more transparency around security and data disclosure.
---
Mac

-

December 3, 2019

Garbage atm service, run by thieves. No mention of fees except for a $3 fee prior to purchase, no mention of fee on receipt, none at all. But was charged nearly 20%. They are obviously aware nobody would use their service if they were clear about their fees. Can't find mention of fees anywhere at all except for in reviews. ATMs are run by scumbags and will never use one of these again, planning to get in on the lawsuit when they are sued for their illegal practices.
---
Mary Valentine

-

November 14, 2019

the ATM machine is awesome,easy to use.
---
D`vonte Williams

-

November 13, 2019

5 starzzz
---
Sarah Patterson

-

October 26, 2019

unbeatable customer experience
---
Jack Parks

-

October 14, 2019

Bitcoin Depot`s customer support has been outstanding and has allowed me to access crypto in a much easier way than I ever thought possible.
---
Moe Johnson

-

October 10, 2019

Thank god I was able to find someone reliable
---
JS

-

September 23, 2019

Quick
---
Jackie

-

September 8, 2019

Super easy to use!!!
---
Jermaine

-

September 8, 2019

Very reasonable rates for the convenience and level of service. Customer support helped me on the phone for about 15 minutes without giving me a hard time.
---
KHH

-

August 6, 2019

The fee rate is so high compare to other bitcoin ATMs
---
Chris Murphy

-

July 6, 2019

So i thought this was cool considering i was in bitcoin back in 1000$ range.....(yea i know) well the problem is these stores are owned by people who dont know or dont care,probably small upfront fee and percentage of rev so camera sucked fee was 15-20% i just wanted to try it, just to try and now im going back to gemini
---
Jeremy

-

June 24, 2019

High fees and recently, they ask for IDs all over again although I scanned my ID at the ATM the first time I used it. You have to hold your ID in front of the camera and then the camera is not working well. So you have to email your ID and someone "manually" will determine whether you can use the ATM or not and it takes some time. I don't usually buy bitcoin but if I decide to, I would use Coin Star machines. Much lower fees.
---
Mark D

-

May 25, 2019

16% transaction fee!!! Stay Away!! Delray Beach 6th Avenue location, Vape Shop.
---
Jacquelyn

-

May 16, 2019

Cheapest fees I`ve found in Chicago
---
Anthony

-

May 11, 2019

rip off for 20$ they only give you 10$ in btc
---
John

-

May 6, 2019

They hide their fees until after your transaction is completed, which makes sense because otherwise you'd see them robbing you blind. 22% transaction fee. It's absolutely abhorrent. On top of that, there's an additional $3 fee for transactions under $250, because sure why not. Stay as far away from them as possible, they will rob you blind.
---
Yoylyn

-

April 2, 2019

I bought 3K yesterday, fees were low, 7%, for all of you saying fees are high, they don't decide the fee, the owner does, go to atmradar and check fees, if fee aren't listed, then do a small purchase, also their Btc price is way higher than the actual Btc price in the market, so check other apps for real time price, there's another atm not far from this at 14%, so yes, fees aren't the same, my issue here was that it's been 24 hrs later and I still don't have my btcs, they don't have a number to call, only email, I sent several emails and no response, This maje them very unprofessional, I just hope they didn't scam me
---
Trip

-

March 24, 2019

They only got the second star for the speed and convenience. Otherwise it's outrageously expensive! Never again! I bought $2400 worth of bit coin but the fees were about $400 which netted me only $2005 by the time I transferred it to its destination! I was shocked. No more! Looking for a cheaper alternative!
Submit a Review