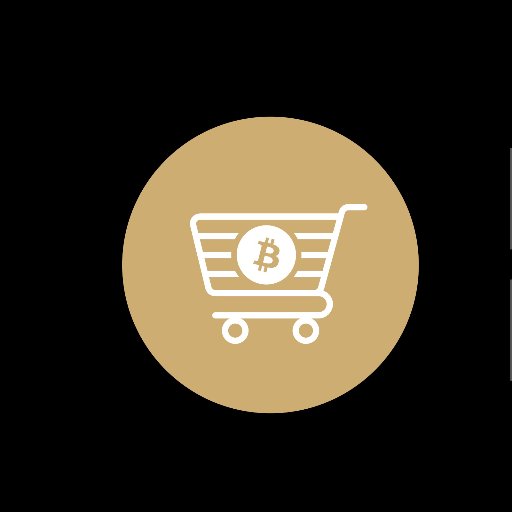 Description
Update
Buy and sell bitcoins with cash using the Bitcoin Depot ATMs. We have Bitcoin ATM locations in Atlanta GA, Birmingham AL, Boston MA, Dallas TX, Fort Worth, TX, Jacksonville FL, Orlando FL, Miami FL and Dallas TX for your convenience.
Reviews
Sheila Redmon

-

March 25, 2020

Mrs Van Yoelle has helped me alot. It has always been my dream to earn big online ( Binary/Forex/Bitcoin investment ) All our dreams can come true, if we have the courage to pursue them but thanks to Mrs Van Yoelle for making it a reality.I invested $500 and I got $7500 within one week of trading. It feel awesome to know the right person, contact her to start earning now.. WhatsApp: +1 518 622 1571
---
Barb

-

February 27, 2020

The 5 star reviews are FAKE FAKE FAKE! Who would give a 5 star review for someone who just stole 20% of your money.
---
Barb

-

February 27, 2020

DO NOT BUY BITCOIN FROM THESE THIEVES!! They charged me 20% and conveniently do not list their fees online!!!!! There was no disclosure of this fee. As I recall I was informed during the transaction that I was being charge 11% and then later told me they were adding on $3 because my purchase was less than $250. I should have stopped right then but I the 20% was never disclosed although they are telling me that their fees are listed on "the top right of the machine in the amount of .01 BTC." Like I am going to understand the fee they charge for .01 BTC without getting out my calculator. If I realized they were THEIVES I would not have been there in the first place. The previous ATM I used from another company charged me 6%.
---
kryper23

-

February 2, 2020

New bitcoin investment hourly 2% Hourly for 100 hour 200% total return on your investment 10% referral Automatic withdrawal every Hour straight to wallet address Payment:bitcoin join now and grow your bitcoin btcprofits.club?ref=kryper23
---
Federal

-

February 1, 2020

You people are the biggest thieves on this planet, I got a deduction of $102 for a transaction of $600, thieves. Keep scamming people, karma is currently in the gym.
---
ray spencer

-

December 24, 2019

One wouldn't really think much of this, all I really wanted to do was invest and be part of it but the way I was misled by this brokers was terrible, to easily take money from all in the name of investment and when I wanted to make withdrawals every single attempt was fruitless with constant hassle to invest more I really can't say more than I have already said. I would really consider myself to be one of the very few lucky ones as I was able to have my funds recovered from this scam Binary option brokers, although it was through unethical means as far I am concerned but what can I care after how my hard-earned funds where taken from me, these guys are the best in less than 7days all my funds including bonuses had been recovered, If your broker lost your funds trading Binary options. You can contact his mail WhatsApp: +14079061584 You Can Also Text Or Call: +14079061584
---
Scott

-

December 6, 2019

No idea how they have a 3.56 average still, any 5 star review has to be fake. Transaction fees are insane as others have mentioned, and overall user experience at kiosks is terrible. Slow to respond, instructions did not match kiosk hardware, and felt dangerous to use...not fun standing there inserting $20 bills one at a time in a shady gas station, easily could have been robbed. Kiosk does not present their terms of use or privacy policy, note that all your info is shared with their parent company. Wording is too vague to tell which third parties receive your info. Vague assurances are made about security, but no specifics are given. No certificate of PCI compliance, no audit results, nothing of substance to prove your data is safe. To the reviewer talking about getting in on the lawsuit...sorry to burst your bubble, but you agreed to not take legal action against these thieves. You can only go through an arbitrator that they are paying, so you can guarantee it won't be a fair process. You waived your right to trial by jury. I like how their FB page is full of spam reviews which they won't delete because the reviews give them 5 stars...how's that for integrity from a financial services provider? To consider using this service again, I would need to see 1) a new UI which is responsive and has clear instructions, 2) reasonable and transparent exchange fees, and 3) more transparency around security and data disclosure.
---
Mac

-

December 3, 2019

Garbage atm service, run by thieves. No mention of fees except for a $3 fee prior to purchase, no mention of fee on receipt, none at all. But was charged nearly 20%. They are obviously aware nobody would use their service if they were clear about their fees. Can't find mention of fees anywhere at all except for in reviews. ATMs are run by scumbags and will never use one of these again, planning to get in on the lawsuit when they are sued for their illegal practices.
---
Mary Valentine

-

November 14, 2019

the ATM machine is awesome,easy to use.
---
D`vonte Williams

-

November 13, 2019

5 starzzz
---
Sarah Patterson

-

October 26, 2019

unbeatable customer experience
---
Jack Parks

-

October 14, 2019

Bitcoin Depot`s customer support has been outstanding and has allowed me to access crypto in a much easier way than I ever thought possible.
---
Moe Johnson

-

October 10, 2019

Thank god I was able to find someone reliable
---
JS

-

September 23, 2019

Quick
---
Jackie

-

September 8, 2019

Super easy to use!!!
---
Jermaine

-

September 8, 2019

Very reasonable rates for the convenience and level of service. Customer support helped me on the phone for about 15 minutes without giving me a hard time.
---
KHH

-

August 6, 2019

The fee rate is so high compare to other bitcoin ATMs
---
Chris Murphy

-

July 6, 2019

So i thought this was cool considering i was in bitcoin back in 1000$ range.....(yea i know) well the problem is these stores are owned by people who dont know or dont care,probably small upfront fee and percentage of rev so camera sucked fee was 15-20% i just wanted to try it, just to try and now im going back to gemini
---
Jeremy

-

June 24, 2019

High fees and recently, they ask for IDs all over again although I scanned my ID at the ATM the first time I used it. You have to hold your ID in front of the camera and then the camera is not working well. So you have to email your ID and someone "manually" will determine whether you can use the ATM or not and it takes some time. I don't usually buy bitcoin but if I decide to, I would use Coin Star machines. Much lower fees.
---
Mark D

-

May 25, 2019

16% transaction fee!!! Stay Away!! Delray Beach 6th Avenue location, Vape Shop.
Submit a Review