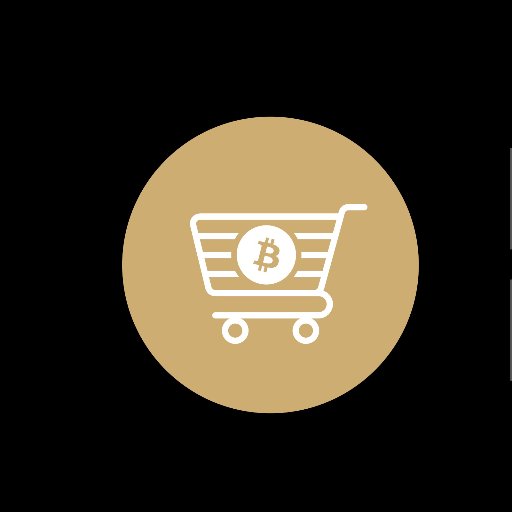 Description
Update
Buy and sell bitcoins with cash using the Bitcoin Depot ATMs. We have Bitcoin ATM locations in Atlanta GA, Birmingham AL, Boston MA, Dallas TX, Fort Worth, TX, Jacksonville FL, Orlando FL, Miami FL and Dallas TX for your convenience.
Reviews
Harrison M.

-

April 4, 2018

Finally a company that answers the phone. I was able to learn how to buy my first bitcoins today from one of the Bitcoin Depot ATMs in LA!
---
Mac

-

February 20, 2018

I've used BitCoin Depot ATM about 2-3 months ago. It took forever for me to get my BTC from Coinbase. So I decided to try out BitCoin Depot ATM. Yes, the fees are a bit high. But I got my BTC SOOO MUCH FASTER, but that's the trade-off. I highly suggest anyone use BitCoin Depot ATM(s)
---
Blake

-

February 20, 2018

Way quicker than waiting on Coinbase
---
Martin Carrion

-

February 5, 2018

Easy to use, verification took no time and I received my Bitcoin's within the hour. Very convenient
---
KJ

-

January 11, 2018

Yes the machine is faster than Coinbase. But the exchange rate isn't posted until after you buy! They are using some fantasy exchange rate, bitcoin is trading around 14,500 and they charged me at 17,600!! They took a $160 off a 900 dollar transaction! Very shady business practice. Attempts to reach out to support have been ignored. Unhappy with my experience
---
James Silverthorn

-

November 8, 2017

I wanted to buy some bitcoin because I've been seeing it in the news recently and I finally wanted to make the jump and buy some. When I tried to register on an exchange they told it could be up to a week to be verified and then I'd have to set up a way to purchase AFTER waiting all that time. A buddy of mine told me about a machine near his house and I was able to get set up and verified within minutes and got my bitcoin super fast. Only way to buy bitcoin for me.
---
Jean R.

-

November 8, 2017

ATM worked smoothly and BTC arrived quickly. Good transaction. Lots of ways to get in touch.
---
Jenkins Monzey

-

November 4, 2017

I've Used Several BitCoin ATMS in the Los Angeles Area. I noticed they are mostly located in the KoreaTown/ DTLA spots. They are very convenient. They are fast and unfortunately, but also fortunate the lines are never long. I wish more people knew about them. I am strongly considering having one in one of my business locations. If anyone can help with this to help me get best rates your help is greatly appreciated. I want to set it up on the East Coast. Specifically In Maryland In a Local Barbershop. It would be a great way to introduce new people to the currency. Anyone that reads this and implements this idea, God Bless You. I will for sure do it soon.
---
Tiffany

-

November 3, 2017

This was my first time using a Bitcoin ATM and it was very simple and easy to use. The bitcoin was put into my wallet very quickly. I would definitely use Bitcoin Depot again.
---
Riley Duke

-

November 2, 2017

I was using coinbase where I had to wait over a week to get my coin. Hearing of these machines I was a little skeptical at first, but Ill never go back to buying online. They were very easy to use when I get there and I got the coin so quick. These machines are AMAZING. Bitcoin is the future!
---
Sammy Jo

-

October 26, 2017

Will never go anywhere else. I am a little older businessman who has just heard about Bitcoin. I was very uncomfortable and a little confused at first of how to actually acquire Bitcoin. When I found these machines they are SO easy to use. I was able to put cash into and receive the Bitcoin in my wallet very quickly. I will never go back to trading online or anywhere else!
---
Brian T.

-

October 26, 2017

After learning about Bitcoin last month, I tried to create an account on various exchanges and the process was difficult and time consuming. Ultimately, I was approved and my limit was only $150 per week, but I wanted to purchase $1000 worth. Im in Atlanta and after visiting bitcoindepot.com I found a ton of Bitcoin ATM locations near me. I got set up with the Bitcoin Depot wallet app and was able to get bitcoin for my cash in under a couple minutes at the Bitcoin ATM. I`m very impressed with the quality of service and the transaction speed. It is definitely not worth fooling with exchanges to buy bitcoin. Bitcoin ATMs are the way to go!
---
onelegna

-

September 28, 2017

Exchange rates are not posted. I hate getting ripped off. I will never use them again.
---
Don

-

September 16, 2017

Ok so we know the transaction fees are high. But it's soooo damn easy i'd gladly pay them. Also the best part of this service is the quickness it delivers. Deposit money get bitcoin in less then an hour. That EASY. No BS. If u only care about the fees go through the hassle of most bitcoin trades and play the waiting game.
---
Derell

-

September 10, 2017

Terrible experience...no one to talk to
---
John

-

June 30, 2017

These guys are so informational they could teach you a years worth of bitcoin knowledge in 10 minutes! I received my Bitcoin within an hour and was able to view the progress of my transaction on my blockchain.info block explorer. Much faster than western union and money gram. Plus they have more Bitcoin ATMs than all the other operators! 5 star service!
---
kenw

-

June 24, 2017

Updating my review, to 3 stars instead of 4. I found a better way to buy bitcoins with cash that is just as easy. The name of the company is LibertyX. Just go to one of their outlets (usually a retailer), give them cash and the bitcoins are transferred. I got to talk to the person who does the transaction and I got a better exchange rate. I bought $100 and $91 in bitcoin (a 9% haircut) was deposited into my wallet. Still a rip-off but better than coin depot.
---
kenw

-

June 17, 2017

I deposited $100 using a Bitcoin Depot machine into my AirBitz.wallet for the first time. The AirBitz wallet was very easy to download and install from Google Play. Using the Bitcoin Depot machine was also quite easy. I remember entering my email address and phone number and setting up a pin, then scanning the AirBitz barcode on my phone. Then I fed my bills into the bill reader and that was it. It took about 5 minutes for my first deposit and about 20 minutes for the bitcoins to go to my AirBitz account. I was surprised that the fees were so high. Only $84 went into my wallet. Outrageous! Why am I giving these price gougers 4 stars? Because it was easy and there is no other place to go and buy bitcoins. So no competition means high fees, in this case 16%. If someone knows a cheaper way to buy Bitcoins that is just as easy, let me know, I am all ears.
---
Anonymous

-

June 4, 2017

BEWARE of Bitcoin Depot machines! Don't deposit cash at the Bitcoin Depot machines. The rates are not disclosed until after the transaction is complete. Their fees are almost 20% just to buy bitcoin. My deposit was $250 cash and I ended up receiving only $207.50 of bitcoin. The exchange rate was $3,042.14 when the bitcoin price at the time was only $2,500. This was not disclosed until after I deposited money and was not able to cancel. Criminal activity with this company. Not what Bitcoin is about.
Submit a Review