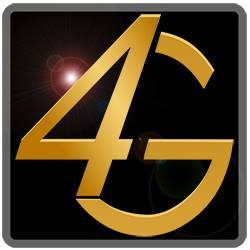 Description
Update
4Grinz.com is a Bitcoin Casino that allows for free play and legal gambling offering the industry's most innovative HD movie-quality games, video poker, blackjack, slots, plus a live casino featuring elegant and attentive dealers in realtime. Hundreds of virtual and live casino games can also be played on-the-go with mobile. 4Grinz.com rewards programs include lavish bonuses, progressive jackpots, and Grinz Points that can be redeemed for merchandise and gift cards or donated to charity. Bitcoin people too, this professional team has decades of live and online gaming know-how, ensuring the platform's integrity with suitable technical and administrative controls aimed at protecting players' privacy, and pledges that 4Grinz.com will remain a superior and fair gaming platform with the highest standards in product and service for the ultimate entertainment experience. Changing minds and habits, building trust with smiles, we are 4Grinz.com.
Reviews
pievegas

-

August 17, 2015

When I registered I was automatically entered into an introductory raffle and won 10mBTC. It was easy to claim my coin and so I played a few games and won some more. I withdrew right away and the customer service guy was really cool. I'd play this site again.
---
Uli Sinokov

-

July 1, 2015

Just read about these guys on Yahoo Finance.. Checked them out and was happy with the play. Very cool games. I'm a poker and blackjack guy by heart but love slots to cool off. Their live blackjack table is good even with a normal internet connection slots are new and very high quality. Comes in as my number 2. Sealswithclubs was my # 1 still waiting for them to come back :(
---
Lee Luna

-

June 30, 2015

I like this casino. The video on why we should play with Bitcoin instead of real money was helpful and now I understand why other payment processors with delayed payouts and high fees will most likely become obsolete. The games are certainly the best, and while other online casinos carry many of the same, the customer service was prompt and friendly. They walked me through everything and were very patient. Good for them. Looks like they know what they're doing.
Submit a Review