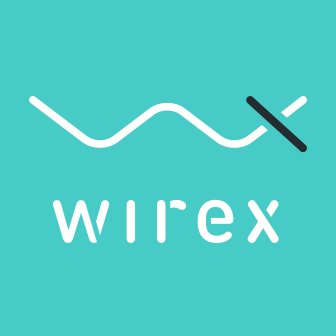 Description
Update
Wirex is a physical or virtual card that looks and works like a bank card. You can use it to load, spend, save, and receive bitcoin or fiat currencies, internationally.
Reviews
Yonnas

-

November 19, 2018

They have locked account for no reason and wont open it properly , their customer service is a joke literally i have made four separate support tickets and they do the same thing over and over open my account 48 hours after i sent the request to shut it back down right when i try to use btc transfer its horrible and their phone number is out of service i demand to speak to some one now since i am obviously never going to get my money ever again. I want to take some form of action against them is there anything i can do please comment or write a review...I used this site problem free for 6 motnhs and out of the blue this stuff happens they are in some trouble atm i can feel it and they wont inform their customers about it and hold their money without any trust of confirmation i would stay as far way form them as possible you cant trust this site at all.
---
George

-

October 30, 2018

Have used the Wirex card about 4 months with no problem at all. Who are all those guys below told it's a scam? Looks like unfair competitors play lol
---
Valeria

-

April 20, 2018

All good comments they write themselves, this is scam scam scam, if you want lost your money buy this scam. Worst people
---
gilles

-

February 23, 2018

bonjour plus bétes que vous ont meurt.je n'ai jamais vu autant idiots donnée ces N de compte arréter j'ai pitié de vous.goldorak. par contre envoyer moi vos N de compte et je vous mais une connection pas moins de 250 dollards.merci J'ATTEND
---
valeria

-

September 19, 2017

wirex is a bigest scam , do not buy a card if you don't want to lose your money. When problems arise, the staff will politely answer you buy another card, and then again anothe. The whole system is built on scamming. I have already submitted an application to the police and to protect the rights of consumers. very careful
---
robirossi

-

June 29, 2017

I deposited 125€ on my wirex account from my bank never arrived...I opened a ticket to support...I sent them all the documentation about transaction, but they don't give my money...I was robbed...stay away
---
klimas

-

June 26, 2017

There is no internet connection. Please connect to the Internet. There is no internet connection. Please connect to the Internet. There is no internet connection. Please connect to the Internet. There is no internet connection. Please connect to the Internet. I get this all the time. Btc dropped by 150 EUR while i cant connect and sell. This happenes every few days. Then you click Facebook or twitter icon it doesn't send you to any of their pages. Terrible support, 14 days verification, 16 days for card delivery, huge fees, bad liquidity (sometimes it sells you for 2-4% less than it promised 20 seconds earlier) and so on. Be aware.
---
Luís Mendes

-

May 5, 2017

I Opening an account and requesting a card, I have deposited the minimum necessary to load the card. The exchange failed and my btc disappeared. Customer support after one week does not solve the problem.
Submit a Review