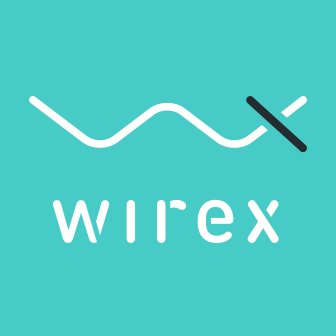 Description
Update
Wirex is a physical or virtual card that looks and works like a bank card. You can use it to load, spend, save, and receive bitcoin or fiat currencies, internationally.
Reviews
kryper23

-

January 10, 2020

New bitcoin investment hourly 2% Hourly for 100 hour 200% total return on your investment 10% referral Automatic withdrawal every Hour straight to wallet address Payment:bitcoin join now and grow your bitcoin btcprofits.club?ref=kryper23
---
Sele

-

January 9, 2020

Scammers don't go near ! My account got blocked for no good reason and without any explanation ,and that's after I sent 3000 eur to a company I tired to buy a product from. They never got the funds , my account is locked and support don't answer my emails except saying they will check. Looks like my money is lost . Thanks for stealing my fund wirex
---
Alison

-

November 12, 2019

Mrs Van Yoelle, she is a God sent to my life, she proved me wrong today, now i believe it real, i was thinking she will run away with my money when i contact her, but she make me so much believe it real, is good doing business with you, thanks from Alison
---
Alison

-

November 12, 2019

Hello friends, I'm Alison, I just want to testify about Mrs Van Yoelle,she is an account manager with a difference, I have been trading with her for two months plus now and she has turned my life ,she saved me and my family with the profit I got from her when I am about to loose my house to bank and after that trading with her has boosted my financial life now I can boast with earnings from her, I don't depend on my salary anymore and I'm living the comfortable life... you can contact her on Whatsapp: +1 518 622 1571
---
Jonathan Barron

-

November 9, 2019

At first I thought Wirex was great. Oh how wrong can you be.... currently they have 'stolen' nearly £2000 of my money. I have been trying to get access to my account for more than a week. Customer Service is atrocious, you can only contact therm by email, they only reply when it suits them and only answer the questions they want to i.e. I have asked to be in contact with Management multiple times and not even been giving a name, I have asked what their complaints procedure is multiple times and just been ignored! No response on How can I get my money back? I can only hope that eventually I will get a resolution, in the meanwhile I can only advise people NOT TO USE WIREX! they have no integrity and you will probably loose money.
---
Jack amsallem

-

August 14, 2019

I send 50$ in my wallet in btc .... i see the money added but it is not on my balance. They are scammer. No answer by email... an i saw many bad reviews . SO I UNDERSTAND THAT THEY ARE CHEATER
---
Eugenio

-

August 8, 2019

The visa does not work in some places, is not possible to make bank transfers is not possible to change the pin for the visa and finally today the debit card was blocked is blocked....
---
Scholten

-

August 5, 2019

The block our money several times. Today at 5th August they stole also my money. I had 9.35 Euro on my card and on the Euro Account i had 9.05 Euro. So i booked the 9.05 Euro also on top on that card value. It must be 18.40 Euro then. But the Card value shows me 13.39 Euro. So this company stole me 5.01 Euro and it does not show up in the list!
---
vlado20831

-

July 31, 2019

My frustation tks to the poor service of wirex. It is unfortunate that you have to write this review about a crypto exchange-bank, regulated in the UK by the FCA. Since last week 11 days ago a friend sent me money in the 'Fast transfer' service, 3 days passed and nothing until I sent an email and they answered me after 24 hours, and they told me they would come back with more questions, the day following case 48 hours my friend's bank had to cancel the transaction since the bank that receives the funds (wirex) had not accepted or even seen in sending and they returned it.My friend sent it again and now send the info that they have order, I hope that after 11 days it can be completed. But that does not end there, last Thursday, July 25, I sent from my Wallet wirex app to my Barclays account that I have in London and usually arrives in minutes or hours, but nothing, in the app said, sent! But I never arrive. Then try to withdraw money and the card does not work, then try to pay and it does not work, try to be able to buy btc to be able to send it to my exchange and try to be able to get MY money but nothing, it does not work, then my app is blocked. I did not know how many emails and they replied that sorry, thank you for your patience, we are doing our best, blah blah blah. This happened between Friday, Saturday and Sunday, and today is Monday 29 july 2019 and I still haven't received an explanation or a solution. I have no money in my barclays account and I have seen that it could be negative, and that will affect my credit record thanks to wirex. I have consulted the facebook channel, email, but nothing, I can enter my account but I cannot withdraw, buy, send, anything with my money, I do not know how I am going to pay for my things. Legally this is a very serious offense, and the truth is that I do not like to write these reviews but with what is happening to me it is better to share it, just imagine that it happens to someone who is in a super emergency or must buy the food for your children, or I have to pay a bill and get into trouble, and wirex still doesn't solve my problem. We are in 2019 and these types of technical problems of an app must be resolved in hours, is it a shame that this company takes days and still nothing, will they have enough qualified personnel to operate? The truth is the losses that I have had because I have not been able to do my trading, the lost hours trying to send email so that my problem is solved, the frustration that this has caused me and the pain that will happen when having to ask a friend for money when I have money is very frustrating. This will be pass to the authorities since I work as a broker and these types of situations are not normal. So if you want to open an account is wirex, think about it 100 times. Vladimir P. Thew email above was sent on Monday 29th. Today we are at Wednesday and i have no replay, no explanation, I did cc compliance and no answer. I used to work as a Broker and i know that when you send an email to compliance they have to answer you and let you know that they are aware of the situation, but no answer. it's true that they have 8 week to replay once you do a formal complaint and you are not happy with the answer you can now send the complaint to ombudsman services you can contact FCA as well and make then aware of the situation, or a private lawyer. Its so frustrated it that an FCA regulated company as wirex act like this, but the authorithies will acknowledge all this irregularrities.
---
Alex Themelen

-

July 5, 2019

ATTENTION! SCAM! I WAIT TILL 22/06/2019 FOR MY XLM TRANSACTION NOTHING HAPPENS SUPPORT SAY EVERY TIME THE SAME: "WE HAVE AN ISSUE" NOW ITS 05/07/2019 AND NOTHING HAPPENS DONT USE THIS SCAM GO TO ANOTHER COMPANYS!
---
klone

-

June 25, 2019

Don't bother with wirex, trust me it's not worth the hassle.
---
serdjee

-

June 9, 2019

BIG BIG BIG Cheater. VERY DANGEROUS, THEY SHOW THEM VERY SERIOUS COMPANY BUT THEY ARE THIEVES They eat lot of my money and close account and no response. Strange company!! What to do now? how to get money back??.
---
Serdjee

-

June 9, 2019

Be careful. This company is a cheater. You sent them money and BTC and some times they close you account and no money come back. they can play with your account and money as they like because money is on their hand. Please be careful sergie
---
Phes

-

May 13, 2019

Just managed to register an account and uploaded my ID, and stated verification in process etc... then all of a sudden changed to the account has been blocked! How ridiculous is that, totally pointless and a waste of time!
---
Be careful....

-

May 9, 2019

I sent some money to top up my card several days ago. But money have sstill not been credited. I have opened a ticket. After 2 days I received an almost automated reply. The usual "sorry for the problem we will check it for you bla bla bla bla..." Nothing else. I waited more days and no reply. I have contacted the VISA support and they confirmed that my money HAVE BEEN moved to my card but for some reason they are not showing up in my account. Support is almost not exhisting and when they replies they just apologies because they have a lot of work, they are working for us and so on. If you have so much work, why don't you hire more people to offer a better customer support experience? Ticket id: 800368
---
Michael

-

April 18, 2019

Had over £800 transferred into btc and then transferred out. Informed wirex immediately. Took them 24 hours to freeze account. And 12 hours to re open it. . long story short they said my email was hacked ?? Highly unlikely as I use yubikey. And 2fa. Now in process of going through financial ombudsman and small claims courts as they now choose to ignore emails. No contact phone number to ring them. I did visit there address. Turns out it's a virtual address. They say all information is secure so why are they sharing data with contis. The card provider. Customer service is none existing.
---
money disappeared

-

March 23, 2019

I transferred a 4-digit Euro amount to Wirex, into my EUR account. From my local bank account, the money was booked away. In Wirex, the incoming transaction shows up - but they are holding back my funds (status "failed"). I have no control over my money anymore. Support does not answer. No reaction for days. "24/7 support" is a bad joke, chat support opens at 11 o'clock Berlin time, and when used, it shows somewhat like place 174 in queue. E-mails to support team remain unanswered or are just standard apologies without any solutions of the issue. I meanwhile informed Financial Conduct Authority and Police about the incident.
---
AVOID

-

March 5, 2019

Closed my account because I moved house!!! totally unprofessional.
---
Marius

-

January 27, 2019

Pathetic.
---
Marius

-

January 26, 2019

Good.
People Also Viewed

46

reviews
Double Block Inc - UK Registered Investment Company - Double In 24...
Submit a Review