4.43

7

reviews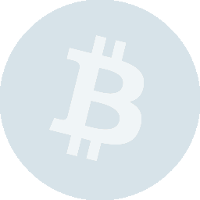 Description
Update
VPS.AG is offering Virtual Private Servers / VPS on a High-End Infrastructure at very good prices.
Reviews
Write a review
Jason

- June 27, 2017
Their VPS is awesome. I am using VPS.ag service since 6 Month. I have 2 VPS at there. Both are in 2 Euro Plan. 1 is for WordPress site. and 2nd is for torrent seeding and leeching. They mention on their site that they provide 1 TB bandwidth in 2 Euro plan. But I consume up to 8 TB. Without paying any extra cost.
---
BAD

- June 4, 2017
Its good when it works, but one of my VPS just stopped. Only support chat is only "for sales", you have to open tickets with their technician team and all they say "we are working on it".
If you need a stable VPS, stay away from VPS.ag, I have had other issues before, but the current issue is just ridicules. At least they should make customer aware about the status of his products.
---
MINURL VIRAL

- February 10, 2017
We recently got their VPS service for the better relationship quality-price in the market, amazing features and speed, technical support 24/7 works perfectly, we are proud to tell one of the better choices nowadays in the market.
---
Jason

- March 8, 2016
I bought an OpenVZ VPS with CentOS and cpanel to host my web sites. For 20 euro you get a very powerful VPS. I recommend them.
---
Alexandru Popescu

- February 2, 2016
They are great. I like the speed of the vps and the network works good also. I recommend.
---
Rodrigo

- December 15, 2015
I am using VPS from this website and I have had trouble configuring my software and the support guy was very helpful and fixed my problem without any extra charge. Love the support! Highly recommend.
---
Juko

- December 11, 2015
Very good vps, delivered almost instantly and without any fuss.
Submit a Review