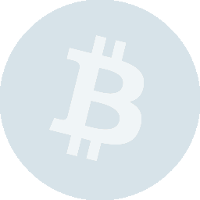 Description
Update
VPS.AG is offering Virtual Private Servers / VPS on a High-End Infrastructure at very good prices.
Reviews
Gibson Reddy Gray

-

September 15, 2020

💰BITCOIN OPTION TRADE ALL THE WAY 💰💰 Hello everyone, I saw a testimony post about Mrs Mercy Brown on Bitcoin option trade, so I wrote her and started trading with her, now I'm excited because I have made huge profit and I'm still investing with her, this's a legit opportunity for you to make huge profits like me, you can contact Mrs Mercy Brown on Whatsapp: +1 502 444 0079
---
Sean Josh

-

August 29, 2020

BINARY OPTIONS TRADING has been an easy way l have used to earn money Invest $100 to earn $1000 Invest $200 to earn $2000 Invest $300 to earn $3000 Invest $400 to earn $4000 Invest $500 to earn $5000 Invest in binary options trading with this secured trader. I invested and withdrawed my profits safely, interested individuals should invest and contact with Mrs Mercy Brown for your investment advice, You can also WhatsApp her: +1 502 444 0079 Telegram Name: Mercy Brown
---
Delite Louis

-

August 19, 2020

I will not stop trading, because I have found my joy trading with MRS Mercy Brown When all hope was lost, I lose all my savings to scammers, But Manager Mercy Brown helped me, at first I was doubting but the good showed up! he recovered all and now I have seen the joy in having a trusted account manager as whom to trade for you. Scammers have made Binary options trade a platform of doubt, please I assure you your 100% withdrawals without doubt. Invest today with Mrs Mercy Brown and see the goodness for your self. Click there to contact mercy Brown below Add him up now 👇👇👇👇👇👇👇👇 +1(502)444-0079
---
Reginald Williams

-

August 7, 2020

Success is not by hardworking but by interest, intelligence, earn money through binary options and forex trading, do you believe in possibilities?here is for you a professional legitimate account manager Mrs Mercy Brown, I'm sharing this to encourage every beginner and trader having difficulties to contact her, she has boosted my financial status and helped me to recover all that I have lost. Write her now on WhatsApp: +1 502 444 0079
---
Makariou J

-

February 4, 2020

Really the best service i have ever used! Absolutely no downtime and even fast responses to my stupid questions.
---
Sum Kim

-

December 31, 2019

Very good service and great ping times from singapore.
---
bavado

-

November 23, 2018

VPS.AG is SCAMM SCAMM SCAMM VPS.AG is SCAMM SCAMM SCAMM VPS.AG is SCAMM SCAMM SCAMM VPS.AG is SCAMM SCAMM SCAMM VPS.AG is SCAMM SCAMM SCAMM
---
Jeff Diggs

-

September 1, 2017

OK. First off VPS.ag is FAST. Prices are cheap starting at 2 and 3 euros per server, - if you pick the month to month payment cycle (best in my case) openvz or kvm, doesn't matter! you get a HUGE ipv6 subnet! Never had any downtime, servers are deployed really quickly and the staff is friendly, and sometimes makes you feel like they've known you for years. (A really brotherly feel to them in conversation.) They adhere to EU regulations which is a plus, and the support staff even via tickets reply quickly. The add funds option makes paying invoices in advance a snap, the Paypal option works seamlessly (With a fully verified account.) and of course they accept bitcoin! (it's a no brainer!) They don't leave much to wonder about, except maybe why haven't you chosen VPS.ag to be your hoster forever? ;)
---
Jason

-

June 27, 2017

Their VPS is awesome. I am using VPS.ag service since 6 Month. I have 2 VPS at there. Both are in 2 Euro Plan. 1 is for WordPress site. and 2nd is for torrent seeding and leeching. They mention on their site that they provide 1 TB bandwidth in 2 Euro plan. But I consume up to 8 TB. Without paying any extra cost.
---
BAD

-

June 4, 2017

Its good when it works, but one of my VPS just stopped. Only support chat is only "for sales", you have to open tickets with their technician team and all they say "we are working on it". If you need a stable VPS, stay away from VPS.ag, I have had other issues before, but the current issue is just ridicules. At least they should make customer aware about the status of his products.
---
MINURL VIRAL

-

February 10, 2017

We recently got their VPS service for the better relationship quality-price in the market, amazing features and speed, technical support 24/7 works perfectly, we are proud to tell one of the better choices nowadays in the market.
---
Jason

-

March 8, 2016

I bought an OpenVZ VPS with CentOS and cpanel to host my web sites. For 20 euro you get a very powerful VPS. I recommend them.
---
Alexandru Popescu

-

February 2, 2016

They are great. I like the speed of the vps and the network works good also. I recommend.
---
Rodrigo

-

December 15, 2015

I am using VPS from this website and I have had trouble configuring my software and the support guy was very helpful and fixed my problem without any extra charge. Love the support! Highly recommend.
---
Juko

-

December 11, 2015

Very good vps, delivered almost instantly and without any fuss.
Submit a Review