1

4

reviews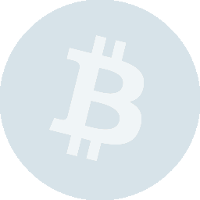 Description
Update
Another javascript based bitcoin wallet
Reviews
Write a review
Christina Smith

- June 24, 2017
This people should be in jail. I created a account and transferred 1.5 bit coins. When I tried to send it, the site told me I had to decry pt my password. I use the same password for all the time and it wouldn't take it. I tried to get in contact with someone but there was only a email address and no one ever responded!!!!
---
IsenseLogic.com

- June 16, 2017
I trafreed 600 dollars to there account last year, then when I tried to decrypt my password they said it didn't work, and they couldn't recovery, I am writing a online blog and review of strongcoin.com on my website as I attempt to get my money off there god damn site. My bitcoins are now worth 2200.00 and still stuck.
My Blog is located here.
---
Pissed Off

- June 9, 2017
They got me for 600 in bit coins, You will be robbed.
---
elena

- January 16, 2014
this is fake site.They cleared all my accaunt to 0.DO NOT EVER TRAST THEM or you will lose your bitcoins
Tip: 16bd93TaTPzpvqxRJt1uS7EfaPjgx2Ndhq
Submit a Review