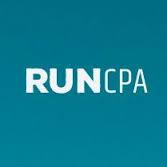 Description
Update
RunCPA is the largest Bitcoin affiliate network. The network offers CPA, CPL, and CPS affiliate programs paying up to 100% in affiliate commissions.
Reviews
Juan Robert

-

September 20, 2019

I saw several posts recommending Mrs Van Yoelle, as a good account manager in forex/binary/bitcoin trading and I'm still in shock that I got my returns from her with an investment of 500$ I earned 15000$ in a week and I was able to take care of my family, May God continue to bless your good works Mam. Interested persons should inbox her Whatsapp: +1 518 622 1571
---
John Charles

-

September 8, 2019

My success in😊 binary/ forex/bitcoin trade is as a result of the great experience and skills of a great trader, Mrs Van Yoelle in Whom I've been trading with for a while now, I have invested💵 500$ with her and I got back a huge profit of 💵💵15,000$ within an interval of five trading working days, and ever since then my sucess has been tremendous💃💃 contact her to recover all your losses via WhatsApp🖋🖋: +1 518 622 1571
---
scam

-

August 21, 2019

scam fake Mr Mario via WhatsApp +447467185671 its fake person and dont provide him any bitcoin.
---
Thomas

-

July 18, 2019

They have good broker and they also had good manager that manage this company,but I think someone is behind the company that scam some customers,Have you lose in any trading,are you trading without profit, do you have withdraw problem, now listen I advise you to contact Mr Mario via WhatsApp +447467185671 and tell them you're problem and he can teach you how to know good companies, you can share to save peoples life.
---
shane23

-

June 27, 2019

New bitcoin investment hourly 2% Hourly for 100 hour 200% total return on your investment 10% referral Automatic withdrawal every Hour straight to wallet address Payment:bitcoin join now and grow your bitcoin btcprofits.club?ref=shane23
---
rnda

-

June 25, 2018

support taking delay
---
diuca

-

June 16, 2018

good company
---
limcin

-

May 11, 2018

great service
---
tuy

-

March 23, 2018

i paid and showing impression on login panel but when check analytics its showing zero traffic
---
Alin

-

February 6, 2018

you are best as i think about you
---
Tom

-

November 17, 2017

I use paid ads to promote Runcpa offers and the returns are unbelievable!! It is so easy, I'm making more money than ever before!
---
Mia Green

-

November 3, 2017

Everything is absolutely perfect and the support is very helpful, thank you guys!
---
Jack B.

-

November 2, 2017

Great site! Glad I found it.
---
Will

-

October 27, 2017

My most favorite affiliate network with the highest RS!
---
Emma Miller

-

September 10, 2017

RunCPA is an outstanding affiliate network with the best Bitcoin affiliate programs. They have easy to use website, very professional support, instant payouts, and great offers with very high commission. I would recommend this network to anyone who wants to earn a lot of Bitcoin by promoting Bitcoin services. Registration is very simple, there is no verification, everyone is automatically accepted. Just click the link here to go to their website, sign up and start to earn Bitcoin!
Submit a Review