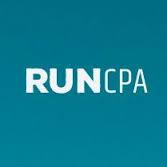 Description
Update
RunCPA is the largest Bitcoin affiliate network. The network offers CPA, CPL, and CPS affiliate programs paying up to 100% in affiliate commissions.
Reviews
Mr japhet

-

November 13, 2019

MAKE YOUR BINARY/BITCOIN/FOREX OPTIONS INVESTMENTS TRADING WITH MRS VAN YOELLE AND AVOID THOSE LOSSES YOU MIGHT BE EXPERIENCING RIGHT NOW. SHE'S SECURE AND TRUSTWORTHY. SHE HAS REALLY AFFECTED MY LIFE AND THAT OF MY FAMILY THROUGH OPTION TRADING. AND AM VERY GLAD I MET HER EARLY, AT THE TIME I NEEDED AN ACCOUNT MANAGER AFTER EXPERIENCING SO MUCH SCAMS IN THE PAST. SHE DOES NOT REQUIRE A HUGE AMOUNT FOR YOU TO GET STARTED. JUST MAKE THE DECISION TO CHANGE YOUR LIFE FOR THE BETTER, BECAUSE IT ALL ON US. I HAVE NO OTHER WAY TO REPAY HER THAN TELL THE PUBLIC OF HER GOOD WORKS.🙏🙏🙏 MY FINANCIAL LIFE IS GETTING STABLE EACH PASSING DAY. REACH HER ON WHATSAPP FOR MORE INFO: +1 518 622 1571
---
Alison

-

November 12, 2019

Hello friends, I'm Alison, 📈📉 options account manager... Mrs Van Yoelle has made me believe binary trade is real... I thought it was not real but Mrs Van Yoelle , proved me wrong and now I'm getting my weekly payouts in full. i can now proudly say binary trade is legit with the help of a trusted account manager . Get contacted to her with her WhatsApp below: +1 518 622 1571
---
rnda

-

June 25, 2018

support taking delay
---
diuca

-

June 16, 2018

good company
---
limcin

-

May 11, 2018

great service
---
tuy

-

March 23, 2018

i paid and showing impression on login panel but when check analytics its showing zero traffic
---
Alin

-

February 6, 2018

you are best as i think about you
---
Tom

-

November 17, 2017

I use paid ads to promote Runcpa offers and the returns are unbelievable!! It is so easy, I'm making more money than ever before!
---
Mia Green

-

November 3, 2017

Everything is absolutely perfect and the support is very helpful, thank you guys!
---
Jack B.

-

November 2, 2017

Great site! Glad I found it.
---
Will

-

October 27, 2017

My most favorite affiliate network with the highest RS!
---
Emma Miller

-

September 10, 2017

RunCPA is an outstanding affiliate network with the best Bitcoin affiliate programs. They have easy to use website, very professional support, instant payouts, and great offers with very high commission. I would recommend this network to anyone who wants to earn a lot of Bitcoin by promoting Bitcoin services. Registration is very simple, there is no verification, everyone is automatically accepted. Just click the link here to go to their website, sign up and start to earn Bitcoin!
People Also Viewed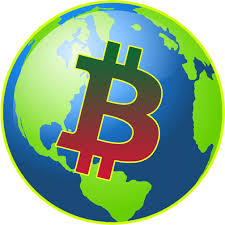 23

reviews
Bitcoin is freedom for money. Bitcoin is a revolution anyone can...
Submit a Review