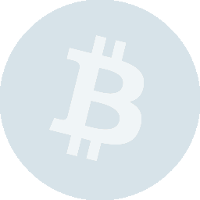 Description
Update
The only service that offers Bitcoin, Ethereum, Litecoin and Bitcoin Cash mixing in a safe and fast way.
Reviews
John Charles

-

September 8, 2019

My success in😊 binary/ forex/bitcoin trade is as a result of the great experience and skills of a great trader, Mrs Van Yoelle in Whom I've been trading with for a while now, I have invested💵 500$ with her and I got back a huge profit of 💵💵15,000$ within an interval of five trading working days, and ever since then my sucess has been tremendous💃💃 contact her to recover all your losses via WhatsApp🖋🖋: +1 518 622 1571
---
Smeghead

-

June 6, 2019

Scammed me out of my money Do not use
---
Charlie

-

October 7, 2018

used BTC-SWAP COM since early 2014 its better.
---
snjjl

-

June 27, 2018

stole my money
---
bloopy

-

June 10, 2018

Works flawlessly every time for me. Highly recommended, low fees too (less than 1%)
---
shari

-

May 19, 2018

Worked fast and flawless. Been using for months. No issues.
---
George

-

May 11, 2018

I used it many times. It worked just fine
---
J

-

April 16, 2018

Don't recommend.
---
Felipe

-

April 12, 2018

Excellent, fast, never caused a problem once
---
Red

-

April 12, 2018

Privcoin took my coin 12 hours ago, still havent' received anything in return, time=money so privcoin have COST me much more.. f**k Privcoin
---
Smajit

-

March 14, 2018

Works great
---
raja

-

February 24, 2018

not working
Submit a Review