Description
Update
Users tell their story to request money, goods or services. Anyone can visit the website and donate these items. Users encouraged to accept Bitcoins for anonymity.
Reviews
Anna

-

December 8, 2019

I am in desperate need of some food money and to afford my medications. Can anyone help me with donating so I can afford some things?
---
Poobles

-

October 13, 2019

I need Help Please! I am 3 months, including this one, behind on rent. My boyfriend of 13 years is on SSI and that is not enough o live on and a couple of weeks ago my boss laid me off and today said this is going to be a long lay off so I will have to look for another job. I can't get kicked out because we have nowhere else to go. I drive an 1984 Chevy Monte Carlo so it shows I do not live beyond my means. Anything you could give to help will be highly Appreciated. I need at least $1500 but anything helps! Thank you so much in advance! My Paypal is: paypal.me/poobles
---
Eliese

-

October 9, 2019

I'm not good with words but I'm actually begging for money so ... i was on a holiday with my boyfriend then he left me ... left me with hardly any money I'm a young lady been left with nothing I'm very stress and scared..imagine how that must feel because that how I'm feeling ... but instead of being upset and stress I have decide to ask for help .. I still wana enjoy my trip ... my paypal is paypal.me/Elieseshov
---
Tuyishimire

-

June 1, 2019

Hello everyone My name is Tuyishimire Sandrine I am 25 years old I live in Rwanda -Kigali And am scared and hopeless that I got to the point of begging for money online I have a breast cancer and my doctor has transferred me in Europe for the surgery and chemotherapy but my family finances are very low I desperately need 25000$ Can you please please please help me 🙏🏽🙏🏽 And thank you a lot for the time you spent reading about me Blessings +250788442883
---
Michael Davis

-

April 8, 2019

I would like to request a donation of $300.00 dollars so that I could purchase a laptop computer and printer. So I can start working from home as a writer for bloggers, youtubers and any video and reading material content. Or is anyone have a decent laptop that they can donate that would be great also.
---
Elaeva

-

December 13, 2018

Hi all, I realize it is a busy time of year for everybody but am begging for help. I am trying to set up a fund to help victims and survivors of human trafficking. There are so many people out there right now who are scared, lost and hopeless and i am asking for donations to help try and help them. This all came about as an aquaintance was trafficked and since then the organization who helped rescue her have asked me for help in another case. I currently in Cambodia and see on a daily basis what makes people vulnerable. Human trafficking is a huge issue that doesn't just happen in third world countries, it happens every minute of every day all around the world. This issue needs to be tackled today by any means possible. Education, repatriation and rehabilatation and support are just a few things that need to be done. Please, if you could spare even a dollar to help give some hope to these people it would be so appreciated. Think of being away, scared, alone or even worse from your own family particularly at this time of year. Thank you and joy and peace to you and your family over the holiday season. Paypal.me/elaeva
---
Abhishek Dawn

-

November 26, 2018

I AM FROM KOLKATA INDIA. I KNOW IT IS PROBABLY VERY UNNATURAL TO POST A REQUEST LIKE THIS, BUT I AM HELPLESS AND I AM WRITING TO AS MANY AS I CAN. I CAME ACROSS TO KNOW OF THIS PLATFORM AND DECIDED THAT EVEN THOUGH I AM JUST AN INDIVIDUAL BUSINESSMAN I BELIEVE THAT MAY BE HERE PEOPLE WOULD HEAR ME AND UNDERSTAND WHAT I AM GOING THROUGH. I HAVE BELONGED TO THE MIDDLE CLASS COMMUNITY SINCE BIRTH. MY FATHER ASSOCIATED WITH A BANK AND MY MOTHER A HOUSE WIFE. IN LIFE WE DID FINE, JUST LIKE A NORMAL FAMILY WE LIVED AND TOOK LOANS TO FULFILL OUR DREAMS AND REPAYED THEM. MY ELDER BROTHER IS A PATIENT OF CEREBRAL PALSY, HE HAD BEEN LIKE THAT SINCE BIRTH. DUE TO WHICH THERE WERE ALWAYS CERTAIN INSECURITIES IN MY PARENTS AND THEY ASKED ME NOT TO PURSUE STUDIES AS THAT WOULD TAKE ME OUT OF TOWN AND LIKE THAT I WOULD BE DISTANCED AND THEY FEARED OF BEING LEFT ALONE WITH THEIR OTHER CHILD. I COMPLETED MY GRADUATION AND GOT INTO A RETAIL BUSINESS SO THAT I COULD LIVE WITH MY FAMILY AND SUPPORT THEM AND MY BROTHER COULD ALSO SIT IN MY OWN SHOP DAILY, SO THAT HE NEVER FELT LEFT ALONE. ALL THIS WAS GOING FINE SINCE I STARTED IN 2008. TWO YEARS BACK I THOUGHT OF GETTING MY OWN SHOP AS THE PREVIOUS ONE WAS RENTED AND ALSO A HOUSE. AS MY CREDITS WERE FINE IN 2016 THE BANKS OFFERED ME LOAN AND I MOVED FORWARD WITH IT AND GOT IT DONE INVESTING ALL MY SAVINGS AND TAKING LOAN FOR THE REST. I AM IN THE PAINT BUSINESS. I HAVE A RETAIL SHOP AND MY HOUSE IS JUST ABOVE IT. AFTER NOVEMBER 2016 BUSINESS STARTED TO SUFFER DUE TO MARKET CONDITIONS, TO PULL THROUGH THE HEAVY EMI'S I DEPLETED MY WORKING CAPITAL, MAXED OUT MY CREDIT CARDS AND SPENT EVERY PENNY OF MY SAVINGS. BUSINESS IS SUFFERING DUE TO IT AND ALSO I AM FALLING BEHIND IN PAYMENTS. I HAVE TRIED IN SEVERAL BANKS FOR CREDIT RESTRUCTURING BUT I RECEIVED HELP FROM NONE. WHAT FEARS ME THE MOST IS THAT MY FAILURE WILL EFFECT DIRECTLY TO MY FAMILY, MY BROTHER WHO TOTALLY DEPENDS ON ME. DUE TO THE FINANCIAL CRUNCH I AM NOT BEING ABLE TO INVEST IN MY BUSINESS TO TAKE IT AHEAD OR REPAY MY LOANS DUE TO NO INCOME. MY EMI'S ARE EATING AWAY MY CAPITAL. I AM AT A TOTAL LOSS FAILING IN BOTH WAYS. I FEAR TO BE LEFT WITHOUT A ROOF ON OUR HEAD. AND NO INCOME AS I AM LEFT WITH ZERO CAPITAL. I EARNESTLY REQUEST YOU TO HELP ME GET BACK UP ON MY FEET. AS I AM TURNED AWAY FROM EVERY WAY POSSIBLE, I EARNESTLY REQUIRE HELP SO THAT I CAN PAY OFF MY MORTGAGE AND RESTRUCTURE MY BUSINESS. AS I CAN SEE IF I DO NOT PAY OFF MY LOANS I WILL NOT BE ABLE TO MAKE ANYTHING. I WOULD BE REALLY GRATEFUL IF YOU COULD HELP ME OUT. I AM IN NEED OF $200,000 TO PAY FOR MY MORTGAGE. FOR MYSELF, MY FAMILY AND MY BROTHER. REGARDS
People Also Viewed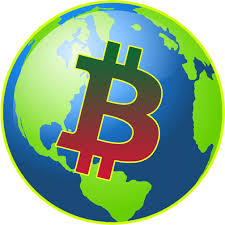 75

reviews
Bitcoin is freedom for money. Bitcoin is a revolution anyone can...
Submit a Review