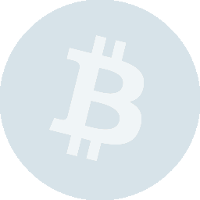 Description
Update
International call center, telemarketing, lead generation, appointment setting, B2B telemarketing
Reviews
Teddy brown

-

September 24, 2020

Am so happy for the successful trade i made with the best investment platform which has made me who I'm today. This post am sharing to you all may not mean nothing to you, but I'm sharing this for the passed experience with fake account manager. But i want to thank God for the gift of a trusted account manager Mrs Mercy Brown who helped me,she is the only woman that i can trust with my whole life,ever since i met her,i have been receiving my payout as been promised... Thank you mam, you're a wonderful woman Mrs Mercy Brown...you can contact with her on whatsapp: +1 502 444 0079
---
Amanda Thompson

-

September 10, 2020

I started with $5000 and I'm earning $50,000 now, all thanks gose to Mrs Mercy brown an account manager with a proper trading strategy. To all investors out there many of us are looking for a trusted account manager to trade with I recommend Mrs Mercy brown Contact Mrs Mercy brown via what's app +1 502 444 0079 for help...
---
Seraphin Tshibuabua

-

August 6, 2020

My job is relevant but depending on my salary all the time wasn't a good idea. Investing in Binary options and forex has a good and profitable status globally so I searched for an expert who will assist me in trading and generating a good and suitable profits weekly on my behalf while continue with my profession. Mrs Mercy Brown has never failed and doesn't make mistakes. No disappointments whatsoever and her commission is just perfect for her work done. Binary and forex is the best investment for all, achieve something this month. WhatsApp: +1 502 444 0079
---
birddog6654

-

January 8, 2019

I clicked their web link and Malwarebytes blocked it as phishing.
---
Ehtisham Khursheed

-

October 1, 2017

Hello All, If you need an honest review than it is that outbounders is just totally a scam and just time wasters. They message on each and every post that you made on other platforms to redirect you to their platform just because they have lost the value of their work by their services. There can be two options 1. either the support service they have hired is their biggest enemy who gives the picture of scam 2. the whole management is scam So never ever try outbounders, you can try any other freelancing platforms
---
Lenny

-

January 31, 2017

OUTBOUNDERS.COM is THE WORST! Clients complain about their system that sucks. Their staff are undertrained and most of their job postings are bogus. If you are a freelancer, a simple account editing or change will take 48 hours. Worst, their chat support cannot even spell right. They have the worst manager with the condescending attitude from hell--Macy! One more thing, they did not pay me, they just cancelled my account. I have screenshots as proof.
Submit a Review