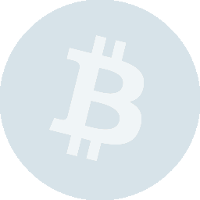 Description
Update
New Zealand Bitcoin Exchange, Local non profit exchange for bitcoin enthusiast and private users group.
Reviews
Tiger Fabian

-

August 3, 2020

My heart is still smiling,truly the blessings of the Lord brings wealth....For there is no unanswered prayers with. God.... It is usually said that God blesses us through men and I confirmed today with Mrs Mercy Brown who God sent to lift me up...I was able to make $7500 just in 5 working days in my trades with her company.The risks indeed was worth it.For those interested to be bill free like me should reach out to Mrs Mercy Brown via WhatsApp: +1 502 444 0079
---
Juliet Kumar

-

August 1, 2020

Life will surely teach you lesson before you will experience the good part of it , I have a bad experience falling from one scam to another until I read up a post about Mrs Mercy Brown , i was still in doubt kept seeing many testimony's of her good work so I was convinced and decided to give it a try and I gave in my last shot and invested $300 for a start,mr Mercy Brown really played her own part of the deal as she promised me, now I have gotten my second withdrawal without paying for other charges fee like others account manager, If you are searching for an honest account manager, search no more and add up Mrs Mercy Brown who taught me all I needed to know, thank you sir and may you have strength to continue to help others like you did for me. You can reach her Via Whatsapp: +1 (502) 444 0079
---
Mika Ahmed

-

July 29, 2020

Since I started investing it has been smooth and no complain. But I still see people complaining that they have been scammed, So I think I should introduce Mrs Mercy Brown, invest with the right manager and there will be no more scam, you can reach her +1 502 444 0079
---
Fidelis Michael

-

July 28, 2020

Whenever I think of my past experiences in trading so far.. Up to were I am today, all I say is thank you Mrs Mercy Brown for been a good and sincere account manager all I got from other managers was been blocked after I make my deposit .Till date Mrs Mercy Brown has never in any way disappoint me or block me when it comes to my withdrew . You can all give her a pleasant try today while you contact her +1 502 444 0079
---
Edwin Solomon

-

July 25, 2020

Believe it or not.I just made another withdrawal from a good and reliable account manager Mrs Mercy Brown. I now believe that good people do exist. he strategies in trading is transparent and really amazing. If you wish to be among the beneficiaries, kindly message her on 👇 +1 502 444 0079
---
Ina Goldberg

-

July 24, 2020

I have been seeing this post everywhere and a lot of investor's keep saying ''reach out to her. I eventually I did and it turns out to be legit I followed his instructions wish invested and within a week I got back I started seeing good results. Last week l made a successful withdrawal. This get me attracted a lot. Thank you very much. This is are 👇👇👇👇👇👇👇 +1 502 444 0079
---
Nicola Samuel

-

July 15, 2020

Unbelievable results!! This has been an incredible experience from day one! This wasn't my first time trading but honestly I didn't know what to expect when I first joined. After much loss. God walked me through the entire process from start to finish, which was a HUGE plus! They made the entire process so easy and hassle-free! I'm very impressed! I will definitely be referring her to you all. Her Name is Mrs Mercy Brown Contact her directly on WhatsApp +1 502 444 0079
---
Sigh

-

July 1, 2019

The only support old time users and are dead until banking cartel allows them to actually open accounts in NZ. To all those suggesting we open an account at cryptopia, Ha Ha look what happened to them
---
Unresponsive

-

February 11, 2019

Did get email replies eventually, but using the service is not easy or quick. There is a New Zealand Financial Dispute Resolution Service which may assist.
---
Markresh

-

June 3, 2018

Very underwhelmed by lack of service.
---
cryptopia

-

May 4, 2018

What I want to do is find a way to withdraw profits from cryptocurrency. We can do this with cryptopia can we? If we can great I have and use my cyptopia account regulary I must have missed it. If not where else or how else can we exchange btc back ito NZD Thanks
---
G.H.

-

February 24, 2018

Good exchange but lacking in account verification speed - took me 2 and a half months to get there
---
Sidney Shaw

-

January 22, 2018

Useless don't bother uploading your ID. The two morons running the NZBCX could not run a piss-up in a brewy And Sam (review below) your an idiot and a shill, so sue me for defamation so I expose in court the truth abut how poorly NZBCX is run and what a sham it is! To be honest I think-these guys are just KYC data collecting passports and drivers licences. Sam below is a Clown!
---
Andrew

-

January 13, 2018

DO NOT TRUST NEVER ANSWER MESSAGES REPORT TO POLICE and SFO
---
Sam

-

November 19, 2017

Well I don't understand. If you are not satisfied with their service, why don't you use other exchanges? Why does it have to be NZBCX? if you write bad comments everywhere, remember that they can also sue you for defamation once their service is back and successful?? All bitcoin exchanges in NZ have to have a license now. Even though other exchanges SEEM OK right now, they should eventually face the same problem with FMA and the banks will close bank accounts of exchanges including bitcoin traders' when they found out bitcoin trades. Better to be careful if you don't want to get your bank account closed. I haven't had any problems with NZBCX anyway.
---
thecryptokiwi

-

November 18, 2017

Don't waste your time. Use Cryptopia - https://www.cryptopia.co.nz/Register?referrer=thecryptokiwi
---
thecryptokiwi

-

November 18, 2017

Don't wast your time. Use Cryptopua - https://www.cryptopia.co.nz/Register?referrer=thecryptokiwi
---
SteveK

-

November 17, 2017

Their support is non-existant and they will not reply to any form of message despite them having your BTC in their account. Forget about bank transfers....they wont tell you when you sign up....but they cant/wont do them anymore which makes their exchange useless. In short, they are slowly dying and don't really take their business seriously anymore. Avoid at all costs unless you want to have problems getting either your BTC or fiat out of them.
---
bitfan

-

November 16, 2017

My account hasn't been verified for long time which really made me so frustrated. However, reading their announcements updated and some other articles on NZBCX on the news recently, now I absolutely accepted that reason why account verification has been suspended. I even more put trust in them. I think they have been doing the right thing to protect customers and their business following all legal regulations. Very preferable and trustable actually. I'm not sure other exchanges are seriously following the regulations or not. This is not NZBCX problem, This is the one primarily caused by the banks in NZ I feel. It's a kind of social problem. I know financial industries in NZ would like to accelerate Fintech but it's runing counter to it. If there are people who have been frustrated by not having verified account, I recommend you understand their situation and regulations.
---
Warekiwi

-

November 13, 2017

This site worked extremely well initially but now it seems to have been forgotten by the owners? I've been trying to extract some funds from my account and even after numerous emails there has been no response from Dave (or anyone else) I'm keeping my fingers crossed that it doesn't turn into a mini version of Mt Gox!
Submit a Review