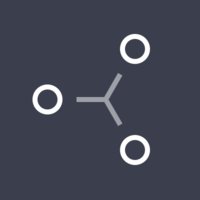 Description
Update
Safely stored in one of your trusted gateways. We make sure your money is always safe and 100% backed.
Reviews
PP

-

January 25, 2018

Gatehub offline?
---
Anthony R.

-

January 24, 2018

A little stressing at first, but all worth it. I feel very secure with Gatehub, took over a month to get Verified but I applied at the *Big Boom* Dec. 6th. 2017. Had a few Transactions held up (my fault) pay attention to the minimums. But all came thru. I plan on staying with Gatehub as long as they are still in Business, I love their Trading Platform. Thanks Gatehub, so far so good, and good Luck for the Future, for all of us. For a new company in a new Market I think your doing quite well. :)
---
Larsi

-

January 17, 2018

Sent some btc from gatehub to coinbase on 5th january. It is 17th today and the btc is still missing! Also no help from supply!
---
They Stole My Money

-

January 16, 2018

DO NOT USE GATEHUB! I transferred a hundred dollars or so in BTC and another hundred or so in ETH to Gatehub so I could buy Ripple. Big mistake. The BTC went through after several hours and a big fee, and the ETH never did. It's over a week later and nothing has shown up in the wallet. It wouldn't let me buy Ripple with the BTC I did have in my wallet, because it said I needed twice as much to make a transaction. I tried to withdraw my remaining funds but THE FEE TO WITHDRAW WAS MORE THAN MY BALANCE. As far as I can tell, there's no way to contact anyone, my ETH is gone, my BTC is trapped, and I've been ripped off completely.
---
a baks

-

January 15, 2018

Gatehub are big scammers. For months, everything went well. Everything was well set. Treated in ripple, eth, btc, bch Now that I want money back to my bank account, I get nothing. My wallet is empty and no money to my bank account I have been waiting for 16 days
---
Shapshift_Scam

-

January 14, 2018

Don't USE SHAPESHIFT with GATEHUB. ShapeShift is a total rip-off. I promise you will lose your COIN if you go through ShapeShift. Do you RESEARCH first! Google Shapeshift Reviews.. then see what you think
---
John clooney

-

January 13, 2018

Rubbish to say the least!
---
Ad

-

January 10, 2018

Gatehub making fool I send the btc on1janury 2018 but till now not showing on gatehub wallet no mail reply
---
Karlsonbracka

-

January 10, 2018

same here, waiting since 5 days for a btc withdraw. When this should be the future lol.
---
JC

-

January 8, 2018

All reviews have been removed. They are not efficient. I am not 100% certain they are a scam site, but they are most certainly not a good one. I would avoid. Approx. $85 BTC outward handling charge for any size withdrawal. It took over a week for my BTC to be credited, (in which time I lost $1000s!) I still have not had my ID confirmed. Inefficient and expensive.
---
Domo

-

January 8, 2018

Apparently they are scumbags according to a review that has mysteriously disappeared from here. But it still appears on google's tracker. Oh well.
Submit a Review