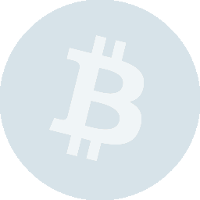 Description
Update
Earn free Bitcoins selling old empty BTC, LTC and DOGE addresses that were in use on May 12, 2014. There are also other ways to earn free cryptocurrency.
Reviews
Lisa Mandeba

-

September 25, 2020

I never believed all this post about Mrs Mercy Brown,I was thinking it was all scam and she will not be reliable until I made up my mind to give it a try with the money I can afford to risk ,I received an email in my bitcoin wallet of incoming deposit I was so amazed it was my first time earning from bitcoin investment,my past investment was all scam so I decided to try again and I got a successful withdrawal for the second time. Bitcoin investment truly pays when you have Mrs Mercy Brown. WhatsApp: +1 502 444 0079
---
Seraphin Tshibuabua

-

August 6, 2020

My job is relevant but depending on my salary all the time wasn't a good idea. Investing in Binary options and forex has a good and profitable status globally so I searched for an expert who will assist me in trading and generating a good and suitable profits weekly on my behalf while continue with my profession. Mrs Mercy Brown has never failed and doesn't make mistakes. No disappointments whatsoever and her commission is just perfect for her work done. Binary and forex is the best investment for all, achieve something this month. WhatsApp: +1 502 444 0079
---
bayareacoins

-

February 3, 2020

Freebitcoins is now an altcoin exchange (XChange) and cryptocurrency faucet. The digging program has been offline since 2018.
---
ClamMan

-

July 17, 2017

Get free CLAM coins instantly! If you are interested in CLAM coin just go to this website below, enter you CLAM address and claim your coins. You can repeat the process every minute, hour, day. CLAM is a proof of stake coin so the more you get the more they will "grow". Your balance will get bigger every day just from holding the CLAM! https://goo.gl/DaufYB
Submit a Review